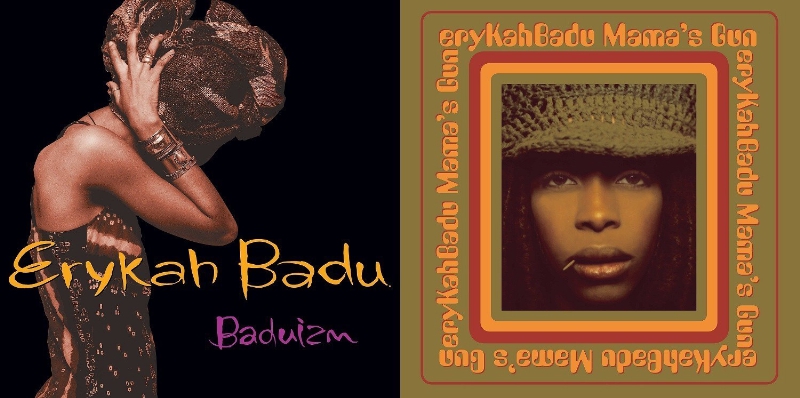 Erykah Badu's Game-Changing Debut "Baduizm" And Smash Sophomore Album "Mama's Gun" Released On Vinyl Via Motown/UMe

"BADUIZM" AVAILABLE ON VINYL IN ENTIRETY FOR FIRST TIME EVER AS DOUBLE LP
UMe

LOS ANGELES, Oct. 24, 2016 /PRNewswire/ — Erykah Badu's game-changing debut, Baduizm, and her smash sophomore album, Mama's Gun, are now available back on vinyl as part of Motown/UMe's Respect The Classics initiative. Previously released on vinyl as a shortened nine-track single LP, this release marks the first time Baduizm has been released on vinyl in its entirety with 14-tracks across two standard-weight LPs. The vinyl reissue of Mama's Gun is also as a double LP.