Reissue Label Friday Music to Release Vinyl Versions of Rock and Soul Classics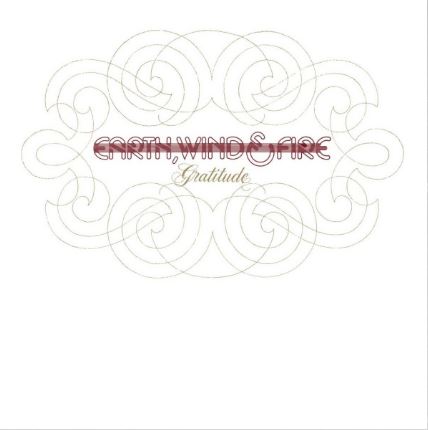 EARTH, WIND & FIRE, CHIC AND CHICAGO LEAD FRIDAY MUSIC'S SPRING RELEASE SCHEDULE
Classic Reissue Label Delivers Audiophile Vinyl Versions of Rock and Soul Classics
April 25, 2016 – New York, NY- Famed reissue label Friday Music is gearing up for a spring full of new releases. The recent announcement of a limited, 3-LP set of David Bowie's A Reality Tour (coming June 3) is only the tip of the iceberg. Friday Music's release schedule contains a plethora of albums from some of the most legendary names in rock and soul. All titles have been remastered and reissued on 180-gram audiophile vinyl. Here are some of the highlights. These titles can all be ordered (or pre-ordered, in the case of titles that are not yet available) at Fridaymusic.com.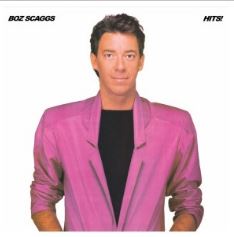 Boz Scaggs: The Hits (released 4/15): This 1980 compilation contains music from the most successful period of Boz Scaggs' career, including the Grammy-winning smash "Lowdown" and the smash hits "Lido Shuffle", "Miss Sun" and "JoJo". This reissued version of Hits has been pressed on clear vinyl. 1988's Other Roads has also been recently released by Friday Music.
Earth Wind & Fire: Gratitude(5/6): Gratitude was Earth, Wind & Fire's first live album; a 2-record set that collected concert renditions of their biggest hits. It also contained a side of new material, including the future classics "Sing A Song" and "Can't Hide Love". Gratitude was certified triple-platinum by the RIAA, and hit #1 on the Billboard Top 200 as well as the R&B Albums chart. This edition of Gratitude is pressed on blue vinyl.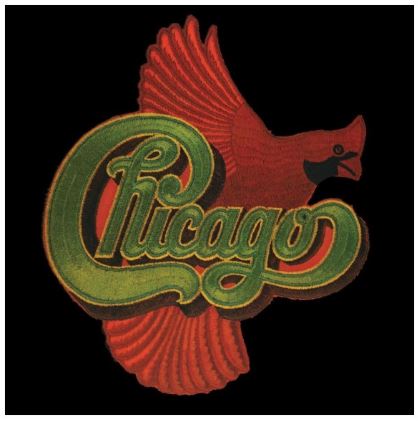 Chicago: Chicago VIII (5/6): Celebrating their recent induction into the Rock & Roll Hall of Fame, Friday Music is reissuing Chicago VIII. This 1975 album hit #1 on the Billboard Album charts, and included the classics "Harry Truman" and "Old Days".
CHIC: Chic(5/13): Disco legends Chic have built an enduring legacy of hits, and that legacy began with their 1978 debut album. Widely praised for the songwriting and instrumental prowess of founding members Nile Rodgers and Bernard Edwards, the album contains the smash singles "Everybody Dance" and "Dance Dance Dance (Yowsah Yowsah Yowsah)".
Carly Simon: Boys In The Trees(5/20): 1978's Boys In The Trees is most notable for containing the hit single "You Belong To Me", which was co-written by Michael McDonald and has been remade by Anita Baker, Jennifer Lopez and Chaka Khan, to name a few. The platinum-selling album hit the top 10 on the charts, won a Grammy, and also contains two songs written by Carly's then-husband, James Taylor. This is the first-time audiophile pressing of Boys In The Trees.
REO Speedwagon: The Hits (6/3): A collection encompassing the work of one of the '70s and '80s' biggest selling rock bands, The Hits contains the #1 classic "Keep On Loving You" as well as "Take It On The Run", "Roll With The Changes" and more REO hits. This compilation is being made available on translucent clear vinyl.
The above listed platinum plus recording acts remain viable today, whether on the road or in the studio. These limited-edition albums are a testament to the quality of their music as well as their enduring legacies. All titles have been impeccably mastered by Joe Reagoso, and are being issued in gatefold sleeves* with original artwork.
*-Chic is not in a gatefold sleeve.
Friday Music is a premier reissue label, specializing in audiophile versions of classic albums. Their catalog of several hundred albums includes works by such legends as Elvis Presley, David Bowie, Billy Joel, and recent Rock Hall inductees Cheap Trick, Chicago and Deep Purple.
These and other Friday Music titles can be purchased/pre-ordered from the Friday Music website, as well as select online and brick-and-mortar retailers.
Future releases include titles from Heart, Bobby Darin, Johnny Winter and more.
'Stache Media