Jeff Lorber Fusion to Release New Project "The Drop" on Sept. 22nd, 2023 | LISTEN!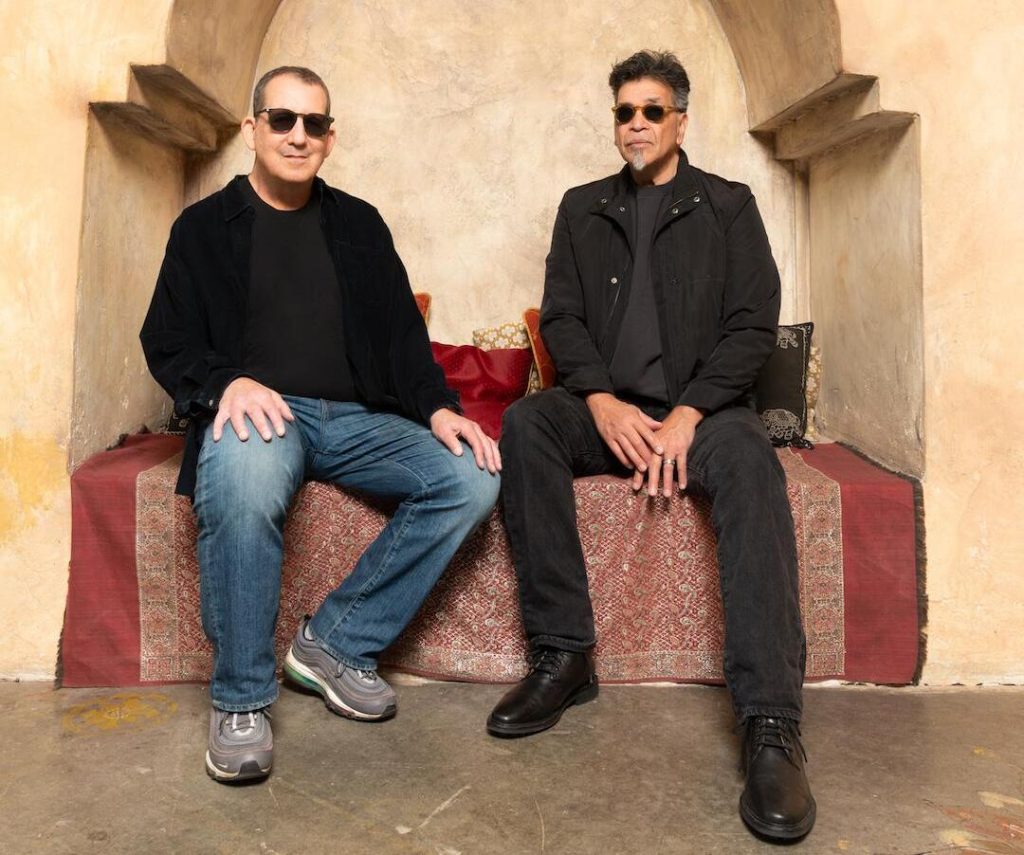 GRAMMY-WINNING KEYBOARDIST, COMPOSER & PRODUCER JEFF LORBER RELEASES 30TH ALBUM AS A LEADER THE DROP FEATURING ORIGINALS & ALL-STAR LINEUP WITH
JIMMY HASLIP, PAUL JACKSON JR., SNARKY PUPPY'S MARK LETTIERI, DAVID MANN & MORE
Anticipated Recording Drops September 22, 2023
"I think it's easy to write music but it's hard to write great music," confesses trailblazing and Grammy-winning keyboardist, composer and producer, Jeff Lorber. "I am always looking for inspiration, and it doesn't take much for me to drop whatever I'm doing to chase an idea for a new song if I hear something that inspires me." A consummate musician, Lorber's passion, technical wizardry, forward-thinking and earnest approach, and sheer musicianship, have inspired legions of musicians for over five decades. A groundbreaking Fender Rhodes pioneer along with Herbie Hancock, Joe Sample and Bob James, Jeff Lorber is also one of the most in-demand producers in Contemporary Jazz. September 22, 2023, Lorber will release his latest inspired work on Shanachie Entertainment, The Drop, an album of originals which unites him with an all-star cast including bassist and longtime Jeff Lorber Fusion members bassist Jimmy Haslip and drummer Gary Novak, guitarists Paul Jackson, Jr. (also a member of Jazz Funk Soul with Lorber and Everette Harp), Snarky Puppy's Marc Lettieri, bassist Cornelius Mims, drummer Gary Novak and saxophonist David Mann, among others. Lorber's goal for his anticipated recording was simple. "I focus on making music that's fun, exciting and fresh that I enjoy, and that I hope other people will feel uplifted and energized by when they listen to it," shares Lorber, who is a big fan of audible and kindle books, with a keen interest in science fiction and detective books.
Jeff Lorber's 30th album as a leader was truly a labor of love and adventure seeking opportunity. "I make it a point not to duplicate stuff that I've already done, but instead use each album I make as a chance to develop in new areas." The Drop opens with the exhilarating title track and first single. Make no mistake Lorber and company came to play. thrilling opener feels like a live track rather than studio session. The soulful, bluesy, and head-nodding affair swings hard and Lorber's keys leave nothing unsaid. It is as funky as it gets. Flanked by the hard-driving drums of Gary Novak, the horns of David Mann and Randal Clark and guitar of Paul Jackson Jr., the band locks in and does not let up. "'The Drop' was sort of a Rhodes improvisation over a Bb blues that I turned into a more organized production. I loved the spontaneous feeling of the demo, and I wanted to retain that. Randal Clark, a talented sax player from Utah that I've been collaborating with for a few years, is featured and did a great solo on the bridge. Dave Mann really came through with an exciting horn arrangement that added fat sophisticated harmonies to the funky melodies that were already there." The tune "Altered State," follows with a more contemplative vibe, showcasing a floating melody, modulating chords, and alternating rhythmic patterns. Lorber's "New Mexico," is a composition that he originally started some time ago but decided to resurrect for the album. "I have loads of stuff that I start and don't finish. I'm always 'mining' my old Pro Tools sketches to see if I hear something that I like. I think the secret is always to be involved in music and to try and find things that have the potential to grow into something special."
TRACK PERSONNEL:
Keyboards, Rhodes and Piano: Jeff Lorber
Drums: Gary Novak
Bass: Cornelius Mims
Aksi Alto Sax: Randal Clark
Rhythm Guitar: Paul Jackson Jr.
Rhythm Guitar: Jeff Lorber
Horn Arrangement and Performance: David Mann
Dubbed the "Land of Enchantment," Lorber does the southwestern state proud with an anthem that lives up to its wonder and beauty. The Drop also features the buoyant, melodically pleasing and pulsating "On The Bus." "This song is very lyrical and makes great driving music," explains Lorber. "Even though it's not stylistically similar, it reminds me of Pat Metheny's early group material, which had a very open, picturesque sound. It reminds me of passing through a wonderful natural landscape. I think this one will be a lot of fun to play live!"
The R&B infused "Hang Tight," is a stunning number that begs for lyrics and makes you want to sing. Lorber's down home soloing and Jimmy Haslip's bluesy riffs, will have you yearning for more. "Liberty is an up-tempo hard-driving number, jet fueled by drummer Gary Novak. "Gary is a superb player and it's always a thrill to have him come by and overdub drums," shares Lorber. "Usually, he comes over and in two hours he's put drums on five or six songs, sometimes more. When I write demos the first person to add anything is Gary. Music production is like building a house and when you have a strong foundation like Gary's drum tracks to build on, you're always in great shape." The title "Liberty" is also a reminder that Lorber was born in Cheltenham, Pennsylvania but grew up in the City of Brotherly Love, a fertile ground of Jazz and R&B and the birthplace or one-time home to such luminaries as Lee Morgan, John Coltrane, Stanley Clarke, Grover Washington Jr., Jimmy Heath, McCoy Tyner, and the Brecker Brothers, among others. "I've gotten the opportunity to know Randy Brecker well and play with him. However, I never met the Brecker's when I was growing up in Philly," recalls Lorber. "They were already famous in our town when they were in high school because of their outstanding talent. But there was a musician that lived across the street that was friends with them. It was pianist Marc Cohen. He changed his name to Marc Copeland. He's a great player and I really love his records. At that time, Marc was an alto player and I played with his group for a little while. I remember going over to his place and there were Blue Note albums like Horace Silver's "Song for My Father" and Lee Morgan's "The Sidewinder," lying around. I knew immediately that the music these guys were studying was exactly what I needed to know more about. It was an important opportunity for me to learn from Marc and the other musicians about the exciting jazz music from the 50's that I might not have heard any other way." Equally as important as Lorber's jazz roots, is his deep connection to the blues. "I also somehow met some musicians that lived further out in the country who were into blues. I was introduced to Eric Clapton, John Mayall, and the Butterfield Blues band. I still feel like blues is an important part of my musical personality."
Another highlight on The Drop is the ultimate jam, "Keep On Moving." The band's synergy is electrifying. Guitarist Mark Lettieri of Snarky Puppy, plays lead and rhythm guitar and is featured on seven of the album's tracks including the song "Mindshare." "Mark Lettieri's playing is unique and adds a fresh voice that blends well with my music both as a soloist and rhythm section player. I was impressed at the way his guitar work elevated the tracks." They say you can't dance to jazz, but I dare you to sit still on "Reception." It's a serious groove that has all the ingredients to get you on the dance floor. The Drop closes with the show-stopping "Tail Lights." You can rest assured that you will get a lot of mileage out of The Drop, as the uplifting set is likely stay on repeat.
"I started taking piano lessons when I was four. I think my first attempt to write songs happened as a result of learning some TV themes, like Henry Mancini's Mr. Lucky and Peter Gunn, as well as other jazzy themes I heard growing up in the 60's," recalls Lorber. His fascination with composition continued into High School, where he was allowed to do an independent study project on music composition. By the time he entered Berklee College Of Music in 1970, he had a strong compositional foundation to continue to build upon. Jeff Lorber Fusion came to life in the 70s while Lorber was at Berklee. A true clinician, Lorber has made it a point to study the long line of modern jazz pianists since 1945. "Herbie Hancock and Chick Corea have been major influences, but I had to go back and try to figure out who they listened to and were inspired by," says Lorber. "Some of these icons that come to mind are Bill Evans, Thelonious Monk, McCoy Tyner and Bud Powell."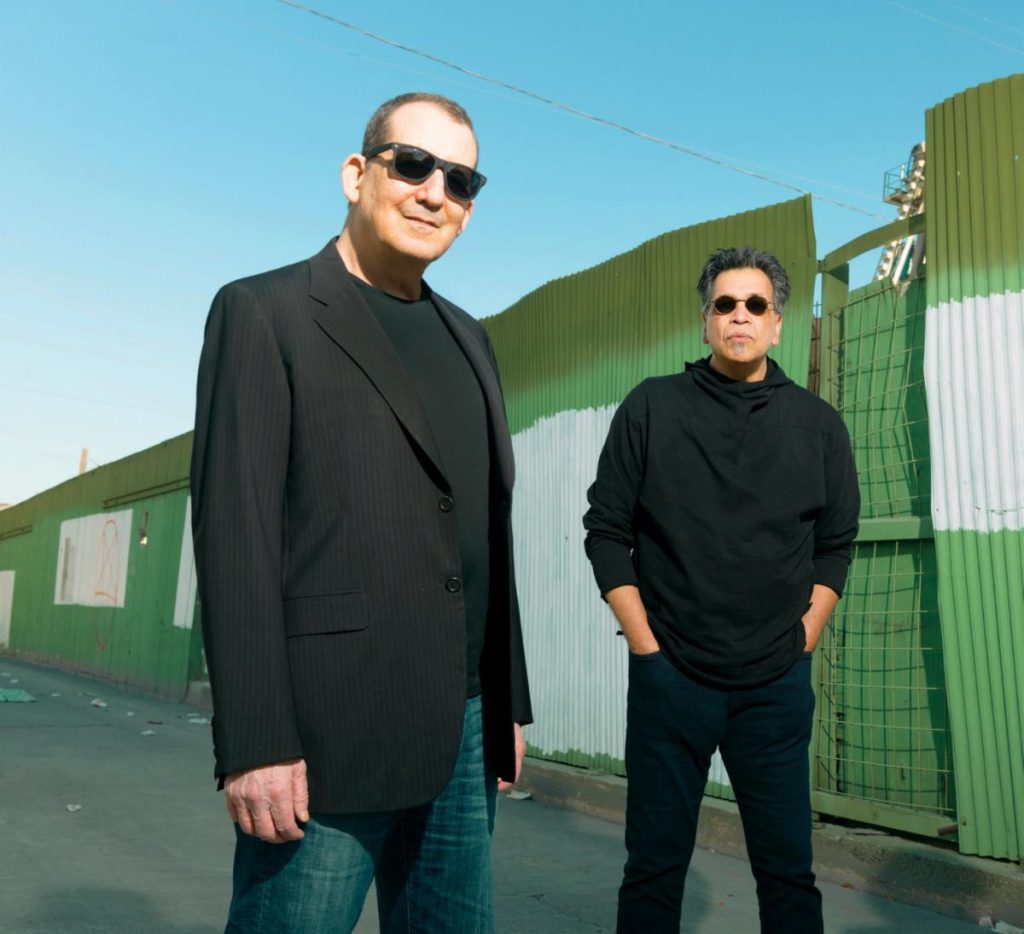 In 1977 Jeff Lorber Fusion released their self-titled debut. Their 1980 album Wizard Island made the introduction of a then little-known Kenny G. The ensemble quickly gained traction and became one of the most popular jazz acts, touring nonstop. In 1982 Lorber made his solo debut with It's A Fact. He scored his first Grammy nomination in 1985 for his radio hit "Pacific Coast Highway" from his album Step By Step. In the 90s Lorber released a successful string of projects including West Side Stories (1994), State of Grace (1996) and Midnight (1998). During this time Lorber also stayed busy producing Michael Franks, Richard Elliot, Gerald Albright, and Rick Braun, among others. The prolific pianist continued to add to his accolades with his shining recordings Kickin' It (2001), Philly Style (2003), Flipside (2005), He Had A Hat (2007, Grammy nominated) and Heard That (2008), Now Is The Time (2010, Grammy nominated), Galaxy (2012, Grammy nominated) Hacienda (2013, Grammy nominated) and Step It Up (2015). Impact followed in 2018 and the same year Lorber snagged a Grammy for his recording Prototype. He released recording Eleven with Mike Stern in 2019 and Space-Time in 2021. Lorber is also a member of the Shanachie jazz super-group Jazz Funk Soul which featured late revered guitarist Chuck Loeb and saxophonist Everette Harp. He appears on the Jazz Funk Soul albums More Serious Business (Grammy nominated) as well as Life and Times and Forecast which features guitarist Paul Jackson Jr. alongside Lorber and Harp.
Jeff Lorber has endured his own battle with Polycystic Kidney Disease (PKD) and has made it a mission to work with the PKD Foundation to raise awareness. "I was very lucky that my wife donated her kidney," shares the pianist. "I'm very grateful for that. My sister underwent a transplant in recent years and is doing well. There are some solutions that are being worked on but like many genetic based diseases it could be a long time before there is significant progress. People should know that there are 800,000 people in the US with PKD and two million worldwide. It's a huge problem that unfortunately doesn't get a lot of publicity."
With the release of The Drop, Jeff Lorber hopes to impart something positive to his fans. He concludes, "The main thing is to have that spirit of fun, that lifts your spirits and takes you away to another place." Take the journey with Jeff Lorber Fusion – you'll be happy you did!
Shanachie Entertainment