Jazz Group Jazz Funk Soul to Release New Album "Forecast" on Aug. 5th, 2022 | LISTEN to New Single "Hustle"!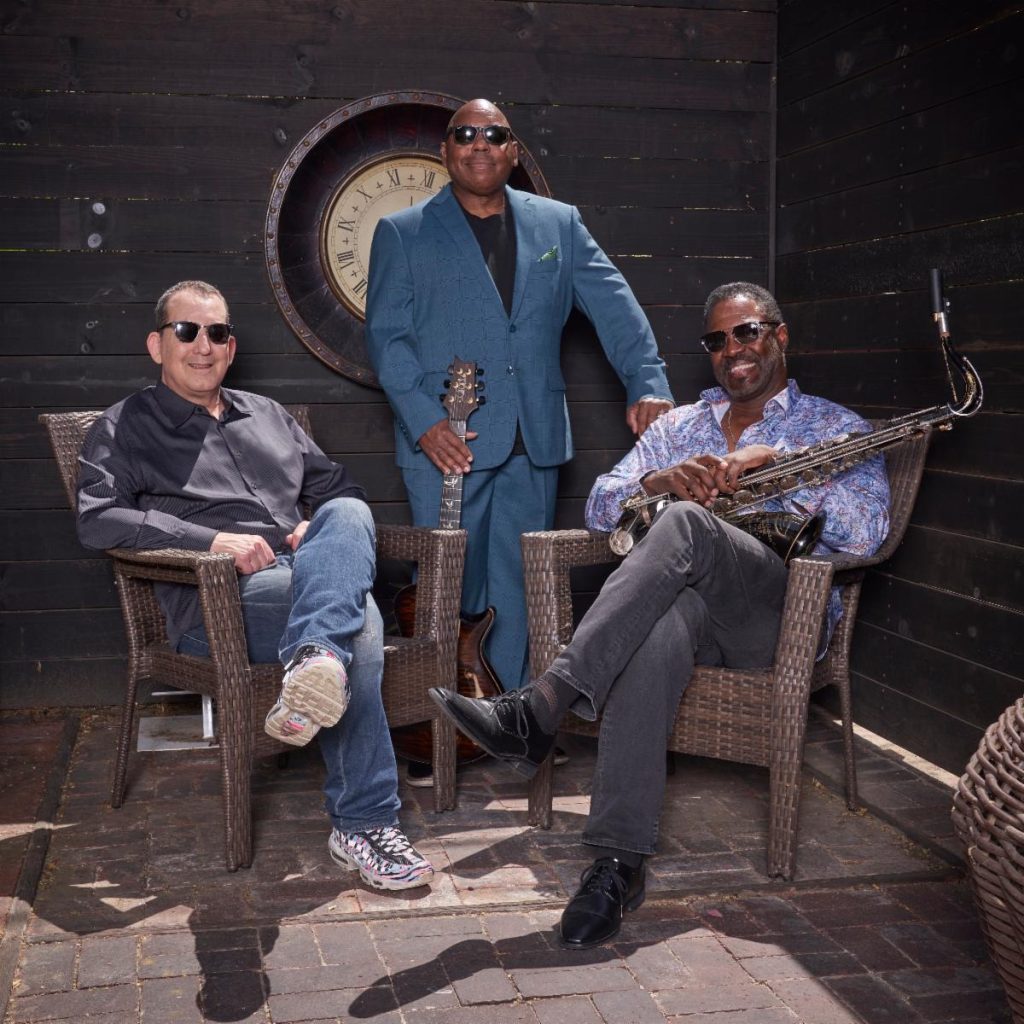 Supergroup Jazz Funk Soul
(Everette Harp, Jeff Lorber & Paul Jackson Jr.)
Orchestrates the Perfect Forecast on Anticipated
New Recording Of Originals Out August 5th!
Omne trium perfectum- everything that comes in threes is perfect. When it comes to the trio Jazz Funk Soul (JFS), this statement rings true. Saxophonist Everette Harp, keyboardist Jeff Lorber and guitarist Paul Jackson Jr. are the perfect union of balance and harmony, the right ebb and flow of laid back cool and gritty-driving intensity and the complete package of musical wonder. The towering giants of Contemporary Jazz, who have collaborated with icons like Quincy Jones, Aretha Franklin and B.B. King, are like cosmic rays, emitting unlimited musical possibilities. Each member is a dazzling virtuoso, accomplished bandleader, composer, and producer in their own right. "We each bring our own interpretations of Contemporary and Mainstream Jazz together in a way that allows us to break the bonds of the normal approach to Smooth Jazz. By using our years of collective vocabulary we freely express ourselves musically using everything we have at our disposal," shares Harp. "Plus we can leap tall diminished chords in a single bound!" Taking giant steps are what Jazz Funk Soul is used to. The dynamic three-some are responsible for selling millions of albums and scoring more than 50 #1 Smooth Jazz radio hits! Jazz Funk Soul's new and fourth recording, Forecast, (Shanachie Entertainment, August 5, 2022) is a shining example of their magnetic chemistry and inspired performances. At the core of the trio's allure is their genuine camaraderie, which is anchored by each member's passion to create. "All of us love music, especially Jazz, not to mention Funk and Soul!" exclaims Lorber. Our unique talents compliment each other. Paul is well known as an ace session player and one of the finest rhythm guitarists in the world, and Everette is a force of nature with the saxophone. I enjoy comping behind and supporting these guys, and also tossing in some of my blues and be-bop licks when I solo." Harp says, "The respect I have for Jeff and Paul is immense. Their accomplishments would be enough for 10 musician's lifetimes." Jackson adds, "JFS is a threefold convergence of hard work, experience over time, and the blessing of the Lord. Jeff and Everette are arguably two of the best soloists with whom I've ever worked."
The original incarnation of Jazz Funk Soul commenced in 2014. Everette Harp, Jeff Lorber and Chuck Loeb formed the band with the mission of recreating on record the spontaneity and explosive chemistry of their live shows. In 2017, the Jazz world was shook by the untimely passing of Chuck Loeb. "Chuck was an important part of the start of JFS. He was certainly the JAZZ in Jazz Funk Soul," reflects Everette. "The spirit and joy he brought into his play was infectious. Each time we played together I felt like I had to bring it! There were no coasting nights. He'd smoke you if you didn't bring it. He was incredible and set a wonderful precedent for us to continue." Lorber adds, "I feel very lucky to have had the chance to know and collaborate with Chuck. He was a really sweet guy who was fun to hang out with. As a musician, he had prodigious talent as a jazz guitarist, improviser, composer and producer. I think everyone who got to know Chuck really misses him. Jackson shares, "I was able to tour with Chuck in a guitar trio (along with Chieli Minucci). I used to love it when it was his turn to play one of his songs. The chance to "duel" with Chuck and learn from him was an experience that I will never forget. Chuck is a world-class musician, composer and producer and he's even nicer than he is talented. I would not have joined JFS if I did not feel I could honor his legacy. I hope I am making him proud." In a tasteful and fitting way Jazz Funk Soul pays homage to Chuck on Forecast with the memorable "CLS (for Chuck Samuel Loeb)."
When three visionaries unite, there is bound to be forward momentum. Paul Jackson Jr. shares, "One of my longtime hobbies is lake fishing. You must cast your line out 'forward' into the water if you're gonna catch anything. For me, Forecast is JFS casting our musical net into the world to "catch" music listeners everywhere. And, I think we have the right "bait" for the job!!!" Forecast started to take shape just as the pandemic hit and the world as we knew it changed. "It was a little bit weird, but being stuck at home made really focusing on this project a lot easier," recalls Lorber. "There were a lot fewer distractions, no decompressing from the treadmill of coming back from the road and changing gears to working in the studio." A lot of time, love and nurturing went into creating the music. Harp shares the vision for the album's title stating, "Forecast alludes to the continuing progress of the group in defining its sound, direction, and place in the genre as it exists today. We also want to force the musical dialogue in the direction of our musical forefathers where the history of jazz still plays an integral part of the future of contemporary jazz. As much as we are physically able to, we want to get out there and share what knowledge we have with younger musicians and pass it on."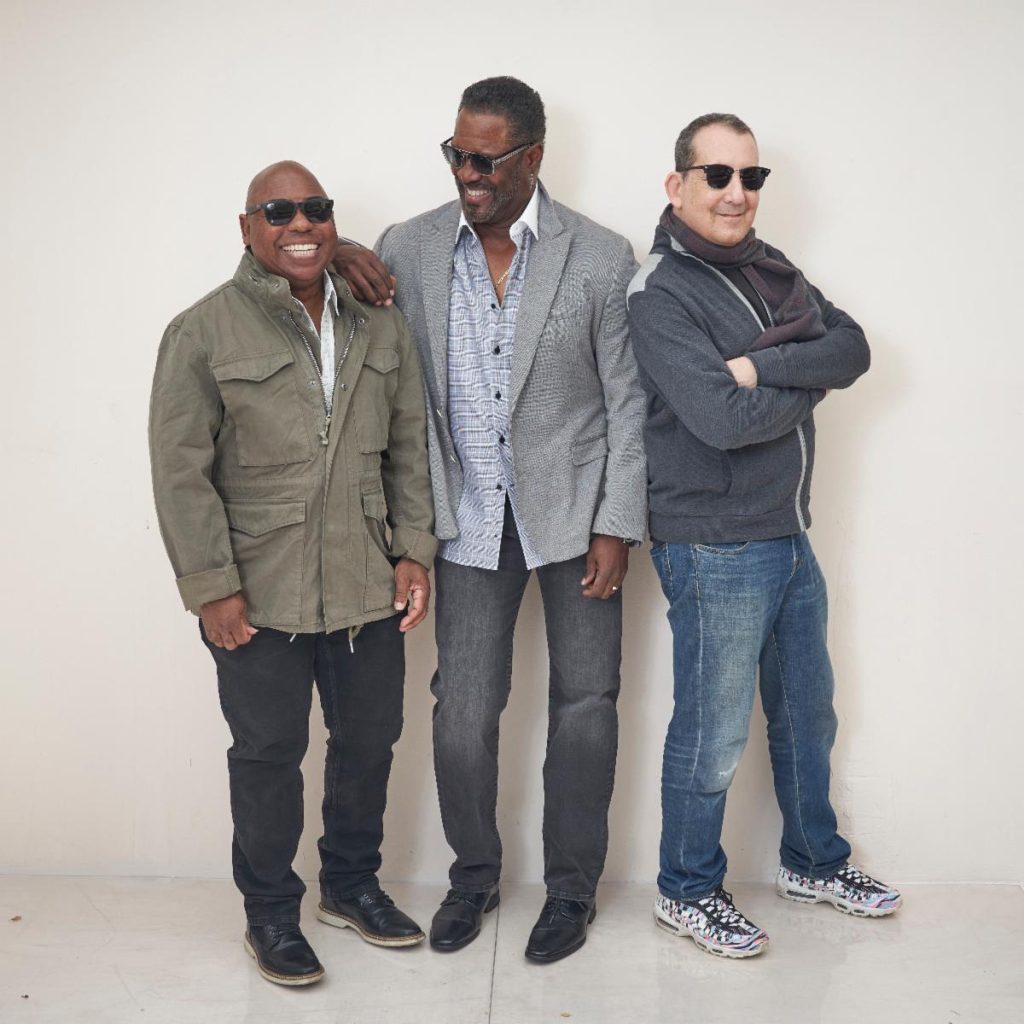 The invigorating ten-track set on Forecast opens with the finger-poppin' and snappy Lorber original "Hustle" showcasing the keys phenom on Hammond B3, Rhodes, piano and clav. The Grammy-winning Lorber is a creature of habit sharing, "I get up at 4 AM everyday to practice, write and record. I really like that time of the morning. It's nice and quiet and it's easy to concentrate. Unfortunately my two cats are used to my schedule, so my first job every day is to feed those guys!" The tight unison ensemble interplay on "Hustle," which is the album's first single, is punctuated by the addition of drummer Gary Novak, bassist MonoNeon and saxophonist David Mann. Everette Harp's enchanting R&B ballad "Keep Holding On" highlights his mesmerizing alto while the conversation between Harp, Lorber and Jackson offer a glimpse into the ensembles telepathic interplay and playful spirit. The foot-stomping and turbo-charged "Funkin' In AZ" shifts gears and puts the pedal to the medal for a searing performance of funk at its best. The moment that bass line drops you can tell there is heavy weather ahead! "The working title was DS, which stands for David Sanborn," explains Harp. "I spent so many years trying to sound like David growing up in clubs playing, then when I started developing my own sound I didn't want people saying I sounded like him. I finally got to a point where I was recognized for my sound and interpretation on the alto saxophone. I wanted to express my gratitude to David for the gift of direction he gave so many of us. That gift allowed us to branch off of that tree, and forge our own sounds and directions. So in doing this homage I was able to get together with Marcus Miller on bass, and Ray Bardani to mix, and try to recreate a sound they were so indelibly a part of on all of those successful Sanborn records."
All the perfect elements align for the delightful and bluesy title track. On this Jeff Lorber original the temperature is just right, there's enough atmospheric pressure to keep the track swinging, sufficient wind to create the perfect synergy within the ensemble, low humidity and no clouds – just straight smooth sailing. "'Forecast' represents the forward thinking and exploration musically that we are striving for," says Lorber. The nexus of what makes Jazz Funk Soul work comes down to their mutual admiration for one another. "We started out as just a group focused on playing live shows together," explains Lorber. "Four albums later, I think we've proved that we're a real band, hopefully with a bright future ahead of us too. Paul and I have been good friends and studio buddies ever since I moved to L.A. in 1980, and it's been rewarding to also get to know Everette these last few years, both live and recording-wise." "Bouncing Back" brings a feeling of optimism and renewal. When Harp launches into his solo it's as if the storm has cleared, the skies have opened and there are nothing but blue skies. The back and forth between Lorber and Harp catapults the track to another dimension. Another highlight on Forecast is Paul Jackson Jr.'s sizzling "Fish Grease." The soul-jazz Crusaders vibe meets Memphis underground groove shows off the guitarist's technical ferocity and nasty blues infused chops. Jackson even plays the Dobro on this number, a rarity in smooth Jazz but so fitting for this bluesy ditty. JFS creates the meanest of grooves that will leave you smiling with your head nodding. It is hard not to fall in love with the up-tempo and intoxicating "Count Me In." The inviting swing of this track is undeniable. The pensive and pulsating flow of "When The Time Comes" offers a moment of serenity on Forecast while "Hidden in Plain Sight" opens our ears to the genius that is Jazz Funk Soul as they seamlessly fuse technical virtuosity with overflowing emotion and freedom in the groove. Lorber says, "There's certainly enough negativity in the world, so I like to think listening to our record will be a little oasis of fun and positive vibes, that you can bob your head to."
Pianist, composer and producer Jeff Lorber has been a guiding light on the Contemporary Jazz scene for over four decades. Along with maestros Chick Corea, Herbie Hancock, Joe Sample and Bob James, Lorber is a groundbreaking Fender Rhodes pioneer. Having produced for everyone from Dave Koz to Kenny G, Lorber's long running acclaimed ensemble, Jeff Lorber Fusion, scored a Grammy for their album Protoype in 2015 for 'Best Contemporary Instrumental' album. Lorber who is a fan of science fiction and thrillers released his most recent solo effort Space-Time in 2021. A consummate musician, the Berklee College of Music alum states, "It's really important to challenge yourself to be better on all musical levels. You have to review what you're doing and see what you can do to make it better. Good is not good enough, it has to be great."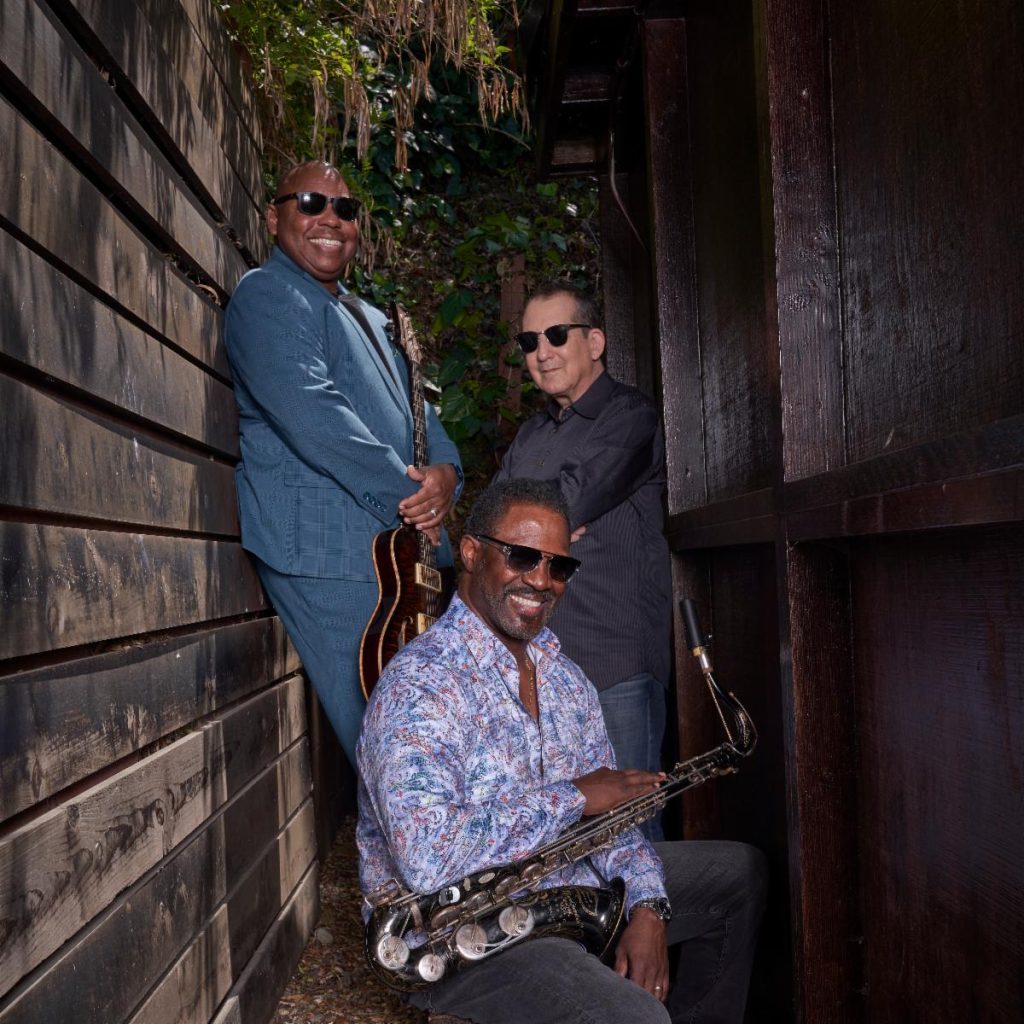 "I love golf! I love golf! Oh, then there's golf! Did I mention I love golf?!," declares Grammy nominated saxman Everette Harp. "I also like having a nice meal and watching a good movie with my wife. Relaxing on the patio and enjoying the golden years!" Harp seems to have discovered the fountain of youth despite having been one of the premiere architects of Contemporary Jazz since the early '90s. His soulful and trademark blend of Jazz, R&B, Funk and Pop have made him a favorite among fans, fellow musicians and critics alike. His impressive career that has allowed him to collaborate with everyone from Aretha Franklin, Chaka Khan, Anita Baker, Luther Vandross and Patti Labelle to George Duke, Herbie Hancock, Billy Joel and Kenny Loggins. He has left an indelible imprint on the scene with his own unique, muscular and soulful approach. His work on TV has brought his saxophone into the homes of millions who have heard him playing the theme songs for such popular TV shows as Entertainment Tonight and Soul Train. He also holds the distinction of being a former member of the posse on the first Arsenio Hall Show. Harp also hosted the radio program Smooth Jazz Odyssey with Everette Harp for a stint on WLOQ in Orlando, FL, which was the #1 show in the market during its four year run. His most recent solo release is First Love (2009). Always striving to evolve Harp confides, "I'm am almost never happy with my playing. There are times I feel I'm close, but just didn't quite get there. I find if I'm able to free myself from what I think I'm suppose to play and let the moments happen instead of forcing it, that's when I feel I'm closest to being the musician I want to be."
Los Angeles native Paul Jackson, Jr. launched his solo career in the late 80s. Jackson's distinctive musical style and technical prowess have made him a favorite among live audiences. First call for numerous musicians, the Grammy-winning guitarist has recorded with an impressive roster of musicians including Quincy Jones, Barbra Streisand, Whitney Houston, Patti LaBelle, Michael Jackson and Bob James, among many others. "Many people ask the question, how do I master my instrument. I inform them that there's no such thing as a 'master'. Because there is so much to learn stylistically and historically, you will never learn it all," explains Jackson. "Plus, music is ever changing and growing. I tell them 'the day you think you've mastered your instrument, you should quit. You have put a dam where God put a channel.' Paul Jackson Jr. has lent his prolific guitar work to several film scores including Get On Up, Zootopia and The Color Purple. The guitarist is also featured on Daft Punk's CD Random Access Memories, which scored five Grammys in 2014. A man of many talents, Jackson is a big fan of vintage cars and trains dogs, sometimes participating in protection (police dog) training. Paul Jackson Jr.'s latest solo CD is Stompin' Willie Presents More Stories (2016), which pays homage to dear friend and music icon George Duke. Jackson has made mentorship a mission in his life. He leads a monthly Bible study group and participates in a mentorship program for boys ages eight to eighteen.
"The name Jazz Funk Soul screams diversity," declares Everette Harp. "I think the fact that we've each been studio musicians and have played on many styles of records, allows our music to have a freedom of expression that can go from high energy to jazzy, funky, bluesy, soulful and emotional. I hope listeners feel this and enjoy the journey." You've got your invitation. Take the journey – as the Forecast assures the coast is clear and all is looking and sounding great!
Shanachie Entertainment