R&B Singer Mashonda Releases New EP "Note To Self" | LISTEN!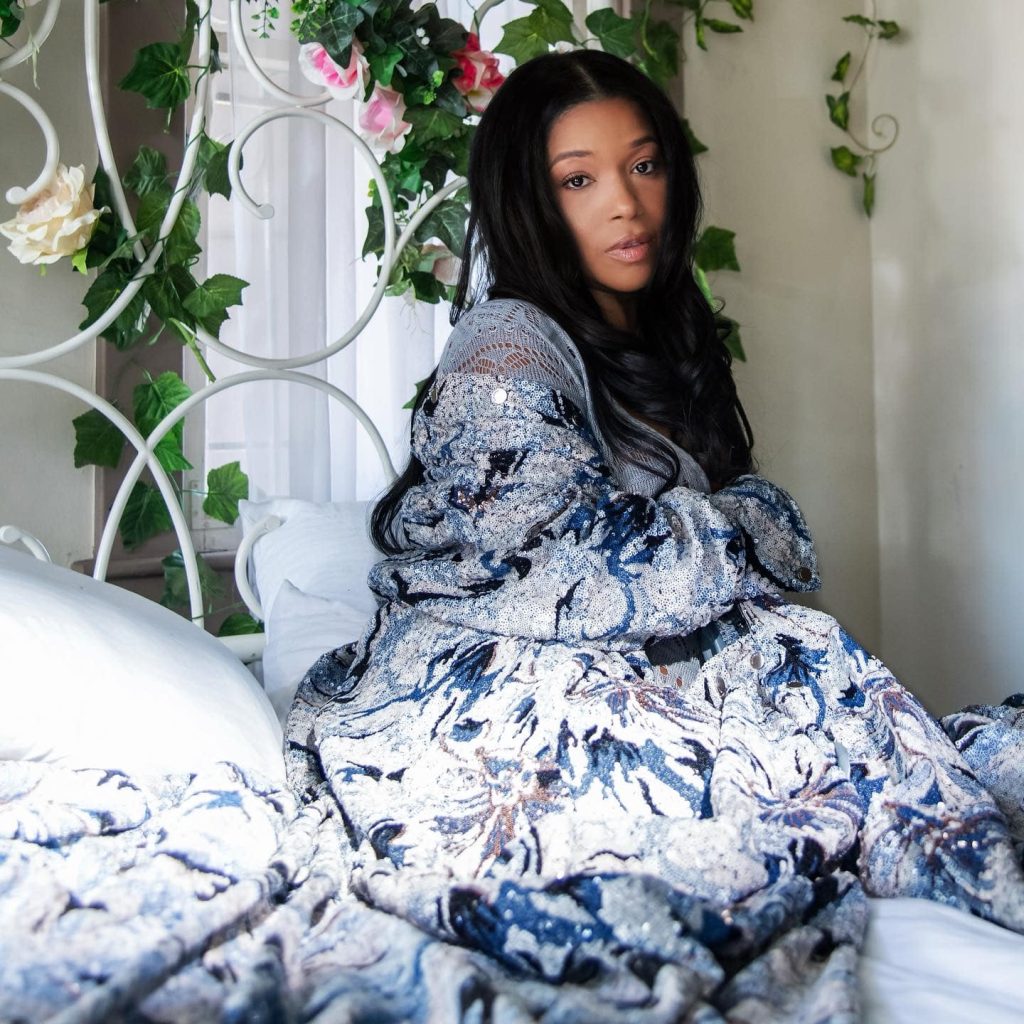 MASHONDA DEBUTS ENLIGHTENING NOTE TO SELF EP
VIDEO MARKS SINGER'S DEBUT AS CREATIVE DIRECTOR AND PRODUCER
(LOS ANGELES, CA, AUGUST 28, 2022) – Singer-songwriter Mashonda, who has worked with Jay-Z, DMX, and Raphael Saadiq, releases the enlightening Note to Self EP as well as the passionate music video "Complicated" on Tifrere Music distributed by Beatroot. The five-song EP is a sonic collection of self-reflection. Watch the video HERE.
The multi-dimensional artist whose talents span music, books, and art curation, shares her lessons learned navigating romantic relationships throughout the last five years. Mashonda's sensual vocals navigate listeners through songs that tackle bliss ("Positive Distraction"), sexuality ("Forbidden Fruit"), heartache ("Runaway"), compromise ("Complicated"), and enlightenment ("Note to Self"). Mashonda compliments the music's healing, therapeutic mood with interludes that serve as affirmations. The EP was co-written and co-produced by Mashonda and The Millennials.
Note to Self offers listeners a healthy, realistic outlook on relationships. "This project is a return to my first love, music, on my terms," Mashonda says. "Note to Self is a diary that explores the navigation of love and pain and the transformation that comes with that journey. Every word of this EP is inspired by my personal experiences through the human emotions that come with love."
"Complicated" follows Note to Self's two preceding singles and music videos for the sensual "Forbidden Fruit" (watch) and soothing, summer favorite "Positive Distraction" (watch).
Note to Self EP tracklist:
"God's Plan" (affirmation)
"Positive Distraction"
"Purity" (affirmation)
"Forbidden Fruit"
"No More" (affirmation)
"Runaway"
"Complicated"
"Note to Self"
Connect with Mashonda:Instagram | TikTok | Twitter | Facebook
Media & Repertoire