Contemporary Jazz Saxophonist Kim Waters Celebrates 35 Years Of Recording With 25th Album "That Special Touch" on Oct. 7th, 2022 | LISTEN!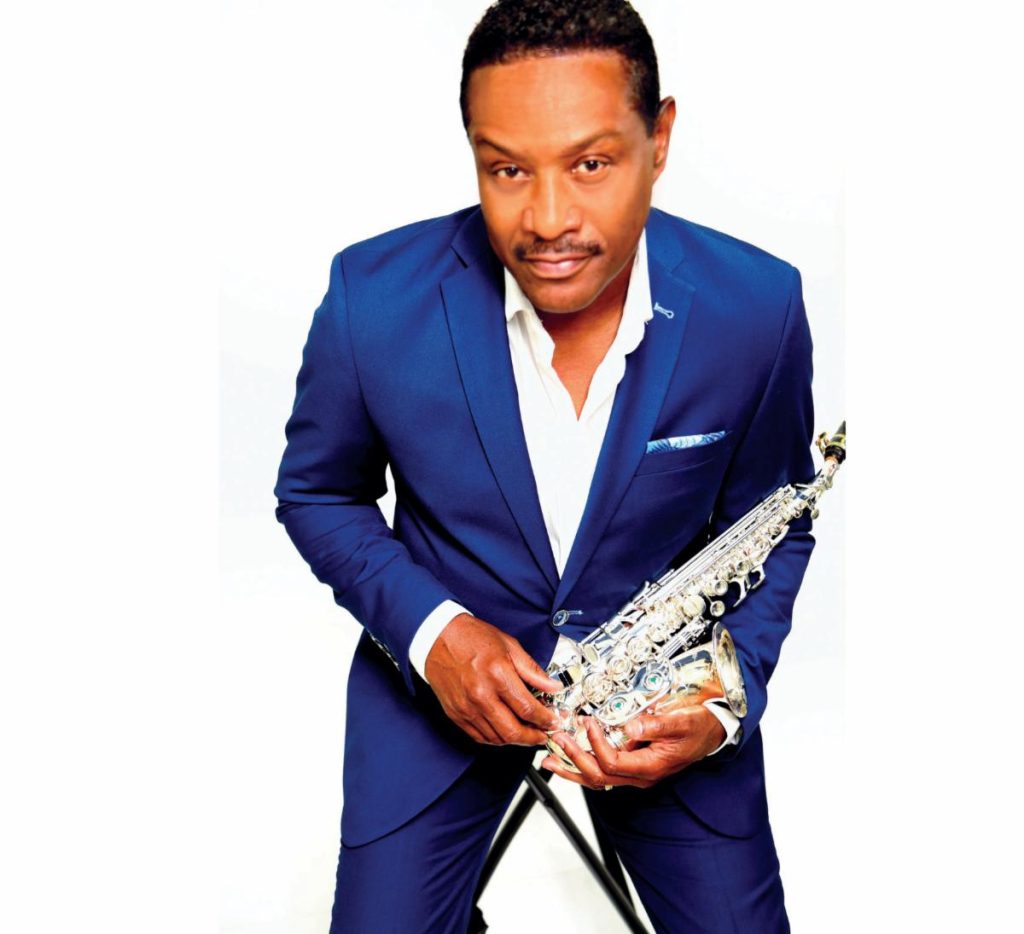 Chart-Topping Contemporary Jazz Saxophonist
Kim Waters Celebrates 35 Years Of Recording With His
25th Album That Special Touch Out October 7, 2022
In a world where we are all multi-tasking, overbooked and moving at maximum speed, the intimate quiet moments and thoughtful gestures from the ones we love, are what makes life worth living. The hit-making and chart-topping saxophonist Kim Waters offers the perfect oasis from life's frenetic pace on his 25th recording That Special Touch. Known for crafting irresistible melodies, insatiable grooves and undeniable hooks, Waters' signature sound combines the best elements of Jazz, R&B, Blues and Pop. The saxophonist has made it a trademark to harness the spirit of love in all of his recordings. "I think that everybody needs love. It's something for certain that in today's world, we need more of and if we had more of it, the world would be a better place," explains Waters. "A lot of artists that I have admired have made their careers off of love like Babyface, Barry White and Marvin Gaye. You can't go wrong with love."
That Special Touch opens with the album's first single, the elegant and jubilant "Joy Dance." Waters' agile and emotive horn seduces with his flawless tone and smooth melodic flow. The winning number calls to mind Lionel Richie's timeless "Love Will Find A Way." The funky and trippy club vibe of "House Call" hypnotizes with its pulsating groove and bluesy edge. Although the album features mostly originals, Waters reimagines two well-known songs. He delivers his own stunning take on Adele's #1 anthem "Easy On Me." "This Adele song is such a great tune and when I first heard it, I immediately thought to myself that it is the perfect song for the saxophone. It's simple but yet it catches you right off the top." Waters also reinvents R&B singer Joe's "If I Were Your Man," featuring singer Raynard Gibson. "I have met Joe and I have been a fan of his forever," confesses Waters. "I wanted to put my spin one of his songs and this one was perfect."
"Making this album was a bit different this time around," shares Waters. I recorded at my home in Alpharetta, GA and instead of going straight into the studio, I did all of the writing at the piano downstairs in my piano lounge. Once I had composed all the songs, I went upstairs to my real studio to record." The album's title track is a special in more ways than one. Not only is it a standout on the album but it also joins Waters with one of his greatest loves, one of his twin daughters, pianist Kayla Waters. "I never persuaded Kayla to go into music. She took on the piano when she was 11 months old and by the time she was five or six, I was like 'Wait a minute, she's got something here!," reflects Kim. "It is absolutely amazing to have the opportunity to perform with my daughter in concerts and then have the chance to play a duet with her on this record. It was incredible to watch her do the piano parts. She is so critical about everything she does which I appreciate. It's a great attribute that will be useful throughout her career and give her longevity." That Special Touch also features "Get Your Groove On." As the title suggests, it is a straight-up dance number reminiscent of the New Jack Swing Era a la "Groove Me' and "Don't Be Cruel." The original "Listen To Your Heart," is a gorgeous danceable uplifting number while the scintillating "Morning Sunrise" is a shimmering meditative beauty. "The Flamenco-tinged "Breathless" shines a light on Waters inviting soprano while "Pathway to Love" is the perfect closer for Kim Waters' loving offering to his devoted fans.
With a career that has spanned close to four decades, the indefatigable Kim Waters is still inspired. "I have been recording for 35 years and I love it. It's my passion and it is all that I've ever done. There are so many great young guns coming along that I have to stay at the top of my game! I am blessed that I was trained on the straight ahead side of things which gave me a great foundation." Waters' keen harmonic sense, tasteful and soulful phrasing and fluid melodic sensibilities have made him one the premiere architects of Contemporary Jazz. The Maryland born Renaissance man was inspired early on in his career by such Jazz luminaries as Duke Ellington, Herbie Hancock, George Duke, George Benson, Grover Washington Jr., and Cannonball Adderley. Waters picked up his first instrument, the violin, at the age of eight. "That didn't go over well with the fellas," says Waters, who later found his calling on the alto and soprano saxophones at 13. Shortly afterwards he began playing in a band with his brothers, James (who he still performs with) and Eric, and his old friend, pianist Cyrus Chestnut. Over the years, Kim Waters has been called on to perform with or open shows for the best including Al Green, Isaac Hayes, Phyllis Hyman, Teddy Riley and Guy, and Gerald Albright to name a few.
Kim Waters exudes a knowing confidence and cool calm. When the suave and debonair saxophonist is not making music, he enjoys riding his electric bikes and walking three to four miles a day. He says it is a spiritual thing. "It helps me clear my head and it gives me a chance to talk with myself and keep my mind off the music which is a really hard thing to do when you are always thinking about it!" Waters has learned a thing or two about life from his grandmother that keeps his life and music in focus. "My grandmother used to always say that getting upset and stressing about things won't change anything. I have learned that you just have to stay even keel and let things work themselves out." Kim Waters' steadfast approach has carried him to the top of the charts more than a few times and into the hearts of music fans all around the world. "My fans, friends and family inspire me to be the best I can be. It makes me smile when I hear and see people happy because of my music!!! That's what it's all about," concludes Waters.
Shanachie Entertainment