R&B Singer DMo! Releases New Single "FriendZone" feat. Amber Navran | WATCH NEW VIDEO!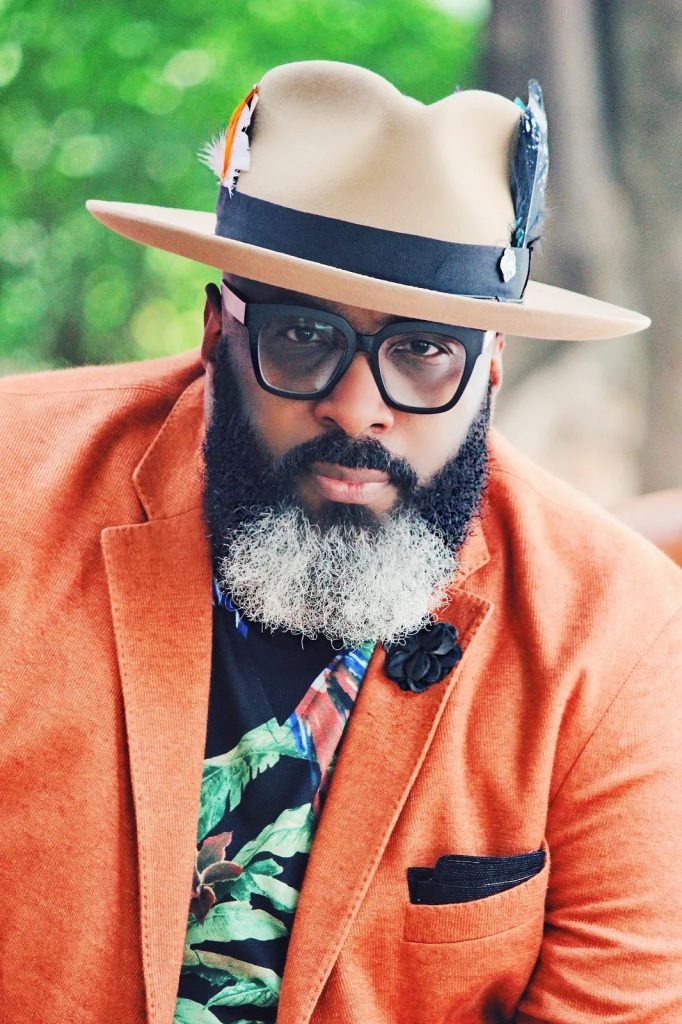 R&B Singer DMo! Releases New Single "FriendZone" feat. Amber Navran
Singer. Songwriter. Performing Artist. Beard Enthusiast.
Smooth falsetto, charismatic, energetic, and style for miles are just a few elements that linger when you experience DMo! Whether it's supporting artists, as he has for close to 17 years with Eric Roberson, performing his own show, or even when he's hosting adult-only late-night podcasts, you will not get the same DMo! twice!
With the release of his newest album, "Also Known As", a playful dig at rebranding himself, he continues to forge his own path. "I've had so many nicknames growing up, but one that always stuck, especially in my latter years, has been DMo! I mean, why mess with perfection?" While the name encapsulates his personality, the spectrum of his range and depth as an artist is showcased in 'Also Known As'. Early feedback on the album refers to it as a "vibe", with edgy lyrics, soulful melodies, and contemporary grooves.
Born in Chicago, and raised in Harvey, IL, DMo! has been immersed in music since before he sang his first solo at church at ten years old. Musicality is in his DNA. "I remember listening for hours on end to anything and everything Pops brought into our house, from Sting to Parliament to Marvin Gaye, and everything in between." His greatest musical influences are Stevie Wonder, Donny Hathaway, Commissioned, and The Winans.
However you experience DMo!, one thing is for sure…you will not be disappointed. Coming to all streaming platforms soon but available now on Bandcamp and his website, dmosoul.com
"Also Known As" is just what R&B and Soul music lovers have been waiting for.
His latest video and song ,"FriendZone" featuring Amber Navran of Moonchild is available on his YouTube channel.
Social Media:
Twitter: @dmosoul
Instagram: @dmsoul
TikTok: @dmosoul
Facebook: facebook.com/dmosoul
Website: dmosoul.com
Jay Ross Soulcravers