R&B/Jazz Keyboardist Vassal Benford Releases New Single "Dedication Song" | WATCH NEW VIDEO!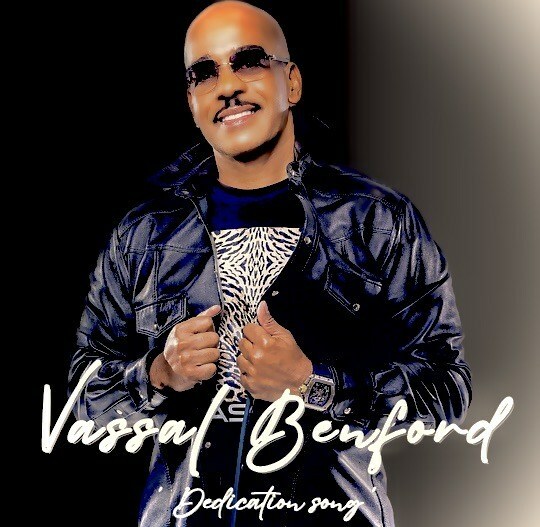 The Benford Jazz Label & R&B/Jazz Keyboardist/Entertainment Mogul Vassal Benford Issues an Offering of Love and Thanksgiving with Hit New Single "Dedication Song" Ahead of the Holidays
The Most Added New Single on Billboard's Mediabase Chart Two Weeks in a Row, "Dedication Song" Offers a Sneak Peek into the Forthcoming "Melody Man" Album
BEVERLY HILLS, Calif., Nov. 15, 2023 /PRNewswire/ — As Thanksgiving approaches, music and entertainment industry mogul, Vassal Benford, is feeling grateful. The R&B/jazz keyboardist wrote and produced a new single, "Dedication Song," a fusion of traditional jazz and contemporary R&B/hip-hop. With this release, Benford continues to amplify his standing as a pioneering trendsetter, consistently pushing the boundaries of musical genres. The Benford Jazz Label release mixed by acclaimed sound engineer and artist Greg Manning is the most added new single on Billboard's Mediabase chart two weeks running. "Dedication Song" is available now on all music streaming platforms, alongside the official music video on YouTube.
Bedford has played a role in the creation of more than 58 platinum-selling records as a Grammy-nominated producer, songwriter, musician and record executive in pop, R&B, hip/hop, rock and dance music. He's worked with a veritable "who's who" list of superstars, yet jazz remains his humble muse. Playing piano to foster feelings of intimacy and emotional connection, "Dedication Song" plays like a sensual, ethereal and electronic R&B groove. Steamy undertones provide contrast to the poetic notes emoted eloquently from Benford's melodic and agile piano. At its essence, the single is an offering of love reflecting thankfulness.
"Dedication Song is a heartfelt song for all occasions, but this year we're bringing it out for the holiday season. While composing and tracking it in the studio, it filled me with immense feelings of gratitude, especially for my family and my loved ones. We are in strange times and every moment of love counts. Every act of love counts. I now find myself noticing every smile and recognize that each moment of peace is a blessing. The world needs love, so I dedicate this song to everyone with love," said Benford about the second single from his forthcoming album, "Melody Man," which is due to arrive in April.
Benford is a prolific producer of music, film, television, concert events, revolutionary technology and sporting projects that have generated billions of dollars and billions of spins, streams, downloads and views. He got his start as a teenager in Detroit writing songs for jazz legends Ramsey Lewis, Stanley Clarke and Nancy Wilson. In addition to producing timeless hits such as Jade's "Don't Walk Away," which charted on Billboard's Hot 100 for 39 straight weeks, Benford's discography now boasts collaborations with DJ Diplo, Toni Braxton, NAS, Flo Rida, Queen Latifah, Mariah Carey, Rick Ross, Deborah Cox, Sheryl Crow, U2, Bobby Brown, New Edition, Lil' Kim, Patti LaBelle, Faith Evans, Chanté Moore, Oleta Adams, Lisa Stansfield, Tramaine Hawkins, and The Fine Young Cannibals among others.
The Benford Company manages boxing champ Manny Pacquiao and serves as the chairman of The B.B. King Estate. Benford is executive producing a documentary film about King and is assembling the accompanying soundtrack that features rapper Quavo of Migos. In movies, Benford is partnered with former studio head and blockbuster producer Mark Canton ("300") on the "After" film trilogy ("After," "After We Collided," and "After We Fell"), which has generated over $300 million at the box office and created the television series "Power." They currently have two new hit films in the pipeline: biopics about Basketball Hall-of-Famer Spencer Haywood and Blues legend, B.B. King.
While making Hollywood megadeals in boardrooms is an everyday occurrence for Benford, at his core, his passion remains in jazz and instrumental R&B music. Last year, he tested the waters by releasing the title track to "Melody Man," which sounds totally unique and unlike anything in the contemporary jazz space. "Dedication Song" provides a second glimpse into what's to come from the innovative collection that features Benford collaborating with Grammy-winning guitarist Norman Brown, eight-time Grammy-nominated saxophonist Gerald Albright, and singer-songwriters Aloe Blacc and Chanté Moore.
For more information, please visit https://www.vassalbenford.com/ and https://benfordjazz.com/
SOURCE The Benford Jazz Label