Producer Brandon Williams Releases 5-Track EP "The Lover's Suite" | LISTEN!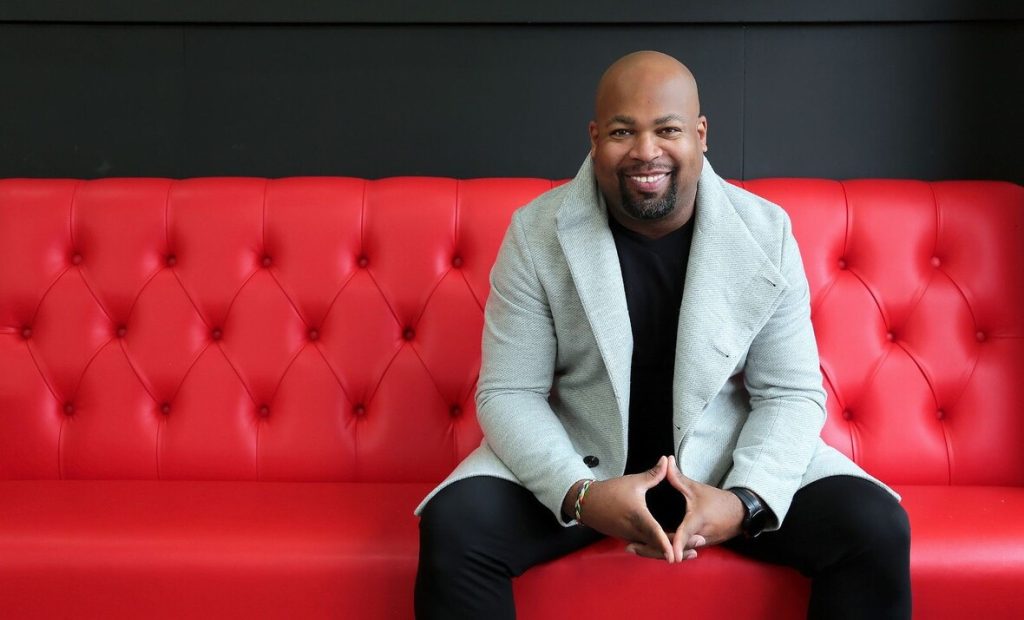 Multi-Award Winning Songwriter-Producer, BRANDON WILLIAMS Releases 5-Track Project, "THE LOVER'S SUITE"
"THE LOVER'S SUITE," is a 5-track tastefully crafted sensual love-letter from us gentlemen to the ladies. It's a symphony of desire, a collection of love stories, and an exploration of the most tender moments shared between two souls. It's a sonic aphrodisiac and the perfect soundtrack for a late-night rendezvous. Let it guide you through the labyrinth of love.
Always on a mission to remind the masses that exceptional music exists in the current landscape, Brandon Williams intentionally crafted "The Lover's Suite" as a 29 minute and 12 second aural experience. "To hear it in full, you must listen to the entire thing, but I decided to break each song out on its own and include an interlude so that people can choose what they want to experience moment to moment. I called in a cast of musical superheroes to assist on the journey," shares Williams.
The project includes appearances by Grammy-Nominated musicians, Robert Glasper and Taylor Eigsti, along with the exceptional talents of Brian McKnight Jr., Matt Cusson, Joe Poré, and Perry Hughes. "Brandon Williams is one of the greatest musical minds of this generation. While understanding and being well-aware of what's current, he is influenced by the great history of music, and not just black music… all music! It was a true honor to be a part of this project, "says Robert Glasper.
One of the highlights of the EP is, "Everything & More" featuring Brian McKnight Jr. The beautiful ballad was written by Brandon Williams and Brian McKnight Jr. and produced by Brandon Williams. "Inspired by the thought of getting to make love to a woman for the first time after dating for a while. The longing to explore her more while she guides you through exactly what she likes. She's the coach and you're the player," says Brandon.
Another stand-out song on the project is the Brandon Williams produced and Matt Cusson penned track, "Gentle Breeze". "It was literally inspired by a woman saying, "I hope this breeze takes me somewhere." It's a love story of two people that met on a beach and fell in love despite speaking two different languages. The common and universal languages between them were music and love. This is a song about the love and longing for someone that you absolutely can't live without," adds Brandon.
Musical pioneer Teddy Riley was among the first to hear the album after its completion and he offered these words. "This album is a masterpiece and Grammy Award Winning material. You're a genius, bro. Where would you like me to sit in your sanctuary?"
"It was told to me years ago to create the art you want to see in the world… create what you feel is missing and with The Lover's Suite, I've done just that." Brandon Williams
THE LOVER'S SUITE TRACKIST:
1. The Lover's Suite
2. Everything & More
3. Enterlude
4. Gentle Breeze
5. This Is For You
CONNECT WITH BRANDON WILLIAMS.:
Instagram: @BWilliamsMusic
Twitter: @BWilliamsMusic
Facebook: @/BWilliamsMusic
2R's Entertainment & Media PR