Jazz Artist Christophe Goze to Release Greatest Hits Project "Instrumentals" on June 11th, 2023 | LISTEN!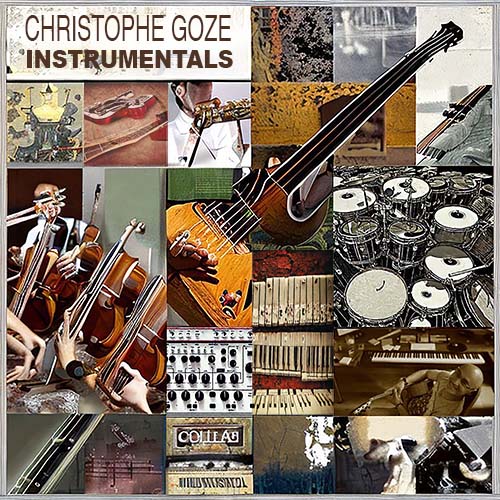 Jazz Artist Christophe Goze to Release Compilation "Instrumentals"
Enjoy some of Christophe's most known tracks as instrumental versions, featuring beats and sounds that compliment and enhance the original track. The tracks have been remixed for that purpose exposing some of Christophe's lounge & downtempo producer secrets & skills.
Without Christophe's lead guitars, the music reveals even more of its chill & relaxing feel accompanied perfectly by candlelight and red wine.
BIO: Christophe Goze grew up in Paris. Coming from a family of professional classical musicians, He was from a young age fed on a rich diet of music. At the age of four he was taught piano by his father and he started the guitar at 9. So innate was his musical ability.
Christophe Goze's Mediterranean root is integral to his music and important to his own creativity and from the very start has influenced his guitar playing. His passion for world music stretches beyond the Mediterranean with a real love and influences from North African , African, Asian music and blues.
After studying classical music and later Jazz at the CIM music school in Paris and signing a couple of contracts with French labels, Christophe left to Japan and what was intended to be a short stay with a 6 month open ticket turned into him living there for seven years!
Immediately in Japan things worked and progressed. He was noticed playing entirely improvised live sets in collaboration with various world artists and got offered a publishing deal with EMI / Virgin Publishing and a record deal with Nippon Columbia and was sent to Peter Gabriel – Real World Studios to record his debut album.
Meeting Peter Gabriel was a monumental moment for him, as a huge fan of Mr Gabriel – being a notable influence to Christophe. It is there he l was inspired to owned his skills of music technology and realised his calling for being a producer as well as a guitarist.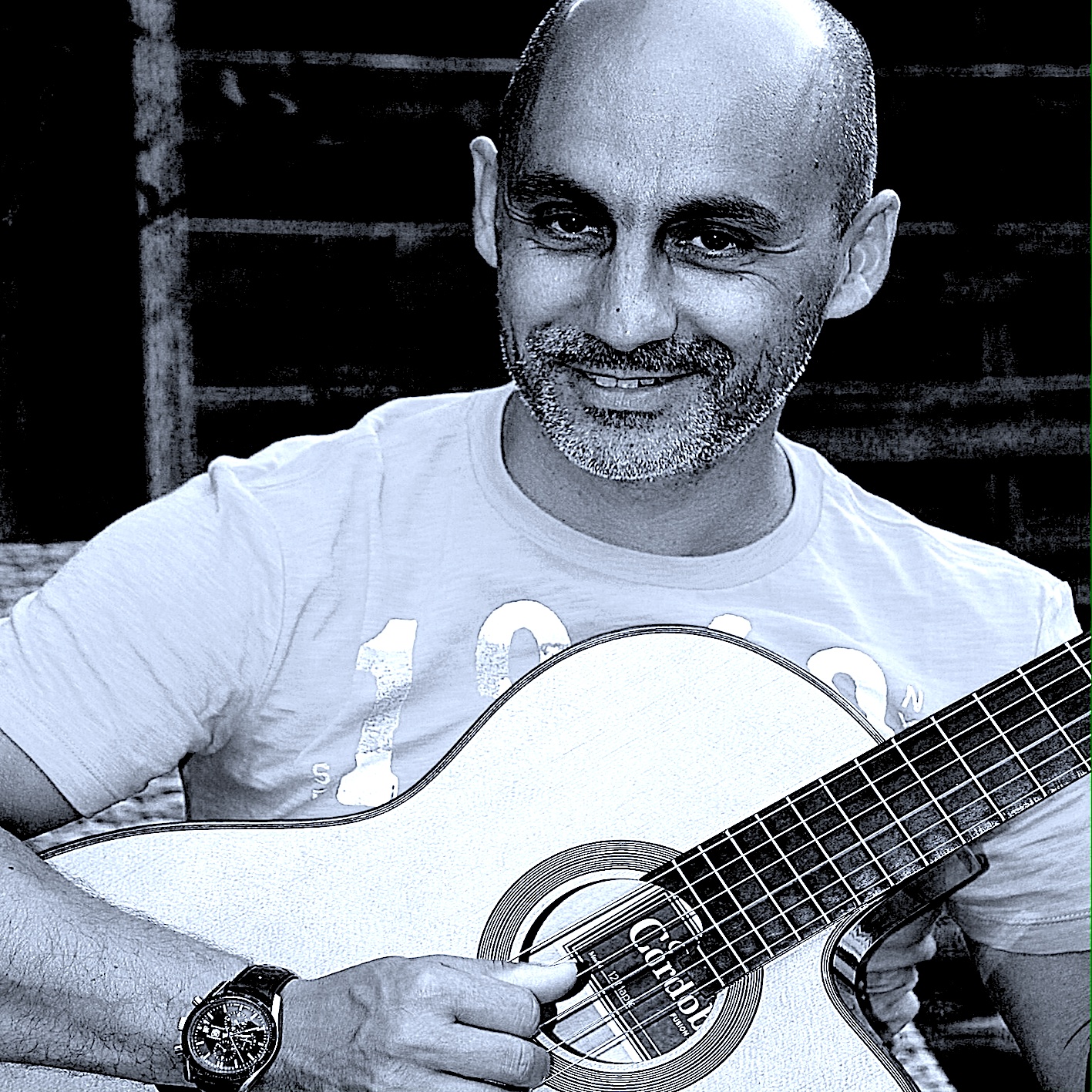 Being signed by a major label in Tokyo opened doors and provided opportunities for a whole host of other activities such as Guitar session work and composing for TV projects. In fact, what ensued for him as a producer was an incredibly busy and in demand schedule, doing TV Commercial for clients such as Mc Donalds / Shiseido / Honda / Nissan / Mitsubishi and collaborating with J Wave FM station and Japanese producer Kato Kazuhiko (From Sadistic Mica Band)
After 7 years in Japan he headed to the UK & signed with Lounge label Bar De Lune, released 2 more albums with them, appeared on 400 CD compilations (including the famous Café del mar & Buddha Bar), creating his "Jazzy Oriental Lounge" sound that has now become his trademark
His music was everywhere and the lounge / world sound was getting very popular. Tv productions noticed him and he soon became an established composer in the British TV industry, producing and writing music for the likes of Boosey & Hawkes, BMG, West One music, Audio Network and even Abaco in the States. It is in those days that he wrote the music for the Lynx /Axe TV advert that got him a prestigious nomination as best TV commercial music at the British TV and Cinema Advertising Awards.
To date Christophe has lived in no less than 8 countries and considers himself as a citizen of the world. His music is inspired from his travels & takes listeners on an exotic journey of thoughts and emotions mixing both east & west worlds with quite a unique sound. He is one of the pioneers of the now called "Jazzy Lounge" style but also of the "Arabiant" fusion style mixing North African music with modern productions.
Listening to his music It is also clear that Christophe does not like to label himself and stick to one genre. "My influences have always been very wide and I never liked the idea of being stuck in one style. I'm more like a musical "digital nomad" who likes to freely experiment the moment as it comes. Depending where my mind has been traveling and what influences me at the time" says Christophe
Christophe has now produced 14 solo albums and over 500 tracks for TV as well as collaborating with Le Cirque Du Soleil, Cafe del Mar, Buddha Bar, Yves Saint Laurent, Ikea, BBC, Channel 4, MTV, National Geographic, France Television, Canal +, Arte, Disney Group, UNESCO, countless documentaries, TV programs, films and even play station games.
The greatest thing about Christophe Goze is his experimentation and the way he has allowed his travels and experiences to influence his style, with open mind and heart. He is, in essence a work driven producer and musician ever ready for the next challenge.
Track Listing:
You & I (instrumental)
Love (instrumental)
Resolution (instrumental)
Lazy Sunday (instrumental)
Waiting for you (instrumental)
At the end of the street (instrumental)
Memory of you (instrumental)
I will always love you (instrumental)
Cielo (instrumental)
Mourir d'aimer (instrumental)
Take me home (instrumental)
Performed & produced by Christophe Goze
Written by Christophe Goze except
Mourir d'aimer written by Charles Aznavour
Recorded & mixed by Christophe Goze
at Earth Studio
Art work by Christophe Goze
Published by Goze Limited
2023 Goze Limited