R&B/Soul Singer Mychelle Releases New Single "Magical" | WATCH NEW VIDEO! Releases New EP "IT'S not YOU, it's me"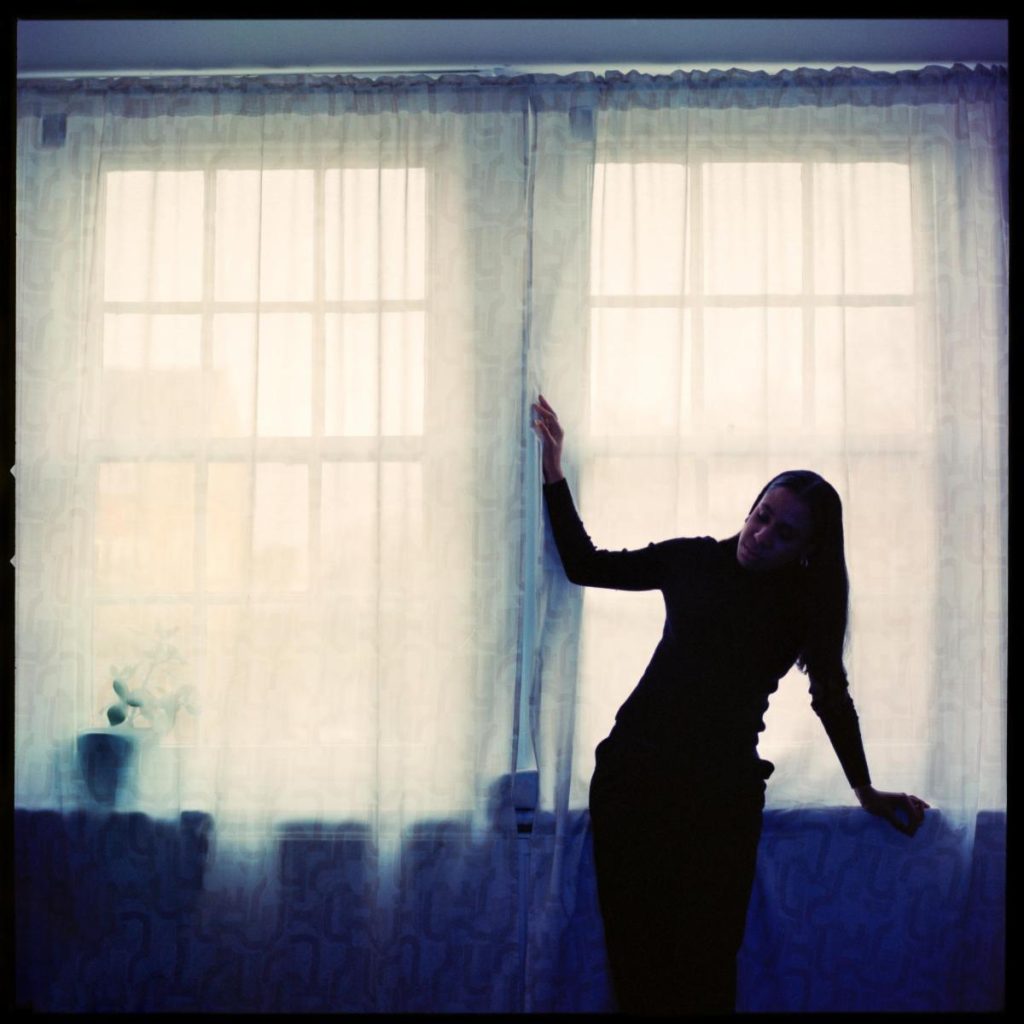 R&B/SOUL SINGER-SONGWRITER MYCHELLE DROPS NEW EP
IT'S NOT YOU, IT'S ME
UNCOVERS VISUAL FOR "MAGICAL"
OUT NOW VIA JORJA SMITH'S FAMM LABEL
(New York, NY—March 31, 2023) Hackney-born R&B/Soul singer, songwriter, and guitarist Mychelle has released her new EP IT'S not YOU, it's me available to stream and watch now on all digital platforms via Jorja Smith's indie label FAMM.
Inherently sensitive and affecting, 'IT'S not YOU, it's me' is a body of work that provides insight into Mychelle's sense of self. Across its 5 tracks, Mychelle charts and chronicles the battles she's internally waged with her self-worth as a result of emotionally taxing friendships and romantic encounters.
Speaking on the EP's inspiration, Mychelle said: "​​I wanted to share vulnerability alongside moments of comfortability & self-respect. They all co-exist when going through a breakup or the ending of a friendship. It's sad to go through it but it's also important to know when you deserve better."
Sonically, the EP represents a leap in Mychelle's artistry, that while remains loyal to her R&B and neo-soul roots, sees deeper engagement with her indie, folk and acoustic pop influences. Showing the range of her musicianship in a manner akin to Tracy Chapman and Michael Kiwanuka.
The new EP, which is her third project, comes on the heels of previously released singles 'Tightrope' and 'Hurts'.
To mark the occasion, Mychelle has unveiled a video for 'Magical'. An effortlessly celestial and feel-good track that speaks about affirming yourself and proudly acknowledging that we're all works in progress. Produced by Eddie Allen, the rhythmic and groove-centered track is accented with sprightly horn arrangements.
Speaking on the song's creative process, Mychelle said: "That song was definitely inspired by India Arie's 'Video'. At the time I was complaining to my co-writer that I'm always writing sad love songs.I wanted to write something that could boost me up and say "this is me, take it or leave it!"".
The accompanying visual was directed by Korrie Powell and inspired by the work of Spike Jonze. A coming of age narrative, the video places its focus on the relationship between two sisters dealing with body image issues, colorism and self-esteem. Exploring the difficulty and turbulence that often comes with becoming comfortable in one's skin in a world where it's more than easy to feel out of place.
By the song's end, we see the younger sister go through a process of self-acceptance which is expressed through a free-form dance. The video expands on the visual signature Mychelle has crafted for herself with 'Tightrope' and 'Hurts' directed by Thea Gajic. Building worlds that are character-focused with real people and real stories. Inhabiting themes such as community, friendship and love through grounded cinematography.
'IT'S not YOU, it's me' arrives nearly a year after Mychelle's sophomore EP 'Someone Who Knows' featuring standout track 'Forbidden Fruit' feat. ENNY. The EP was released to rave reviews and praise from NME, CRACK Magazine, Hypebeast, DUMMY, MTV UK, TRENCH, Rated R&B while also scoring platitudes from BBC Radio 1, Rinse FM and Apple Music where she was spotlighted as an 'Ascending Artist'.
Mychelle has also made considerable strides, building her pedigree as an in-demand live and touring act. Last year, she sold out a solo headline show at The Lexington. Across the summer of last year, she completed a number of well-received supporting gigs with Michael Kiwanuka, Jorja Smith and George Ezra while also dazzling the festival circuit at Boardmasters, Into The Great Wild and Montreux Jazz Festival where she received a standing ovation and two encores consequently ensued.
Mychelle is part of FAMM is a management company and label which independently releases music from award-winning recording artist Jorja Smith, Maverick Sabre, and ENNY.
Photo Credit: MIKE EXCELL
The Orchard