Singer Chance Howard Releases New Single "Buy Me Love" feat. Candy Dulfer | LISTEN!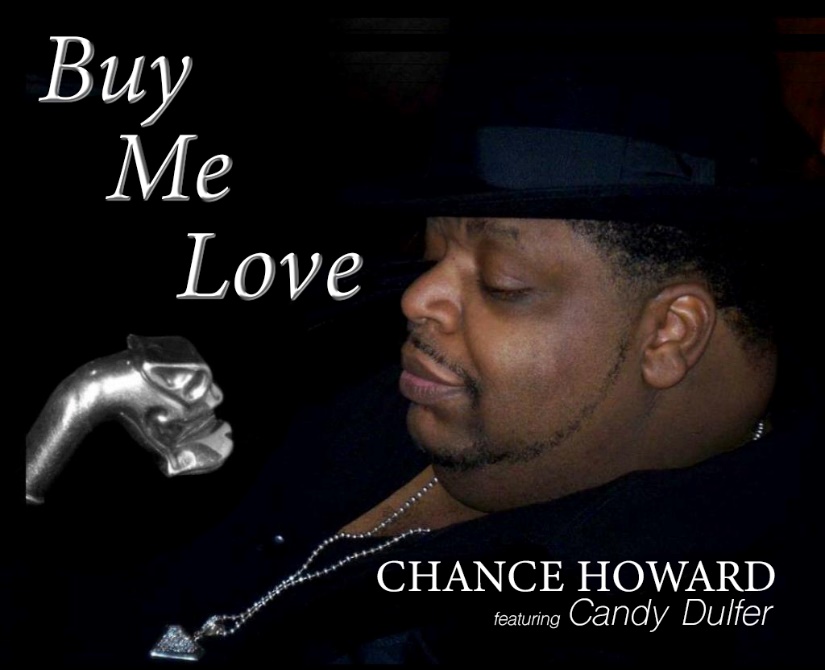 Grammy winner Chance Howard is grateful to be releasing new music after surviving a devastating car crash
The R&B/funk/jazz vocalist and multi-instrumentalist drops "Buy Me Love" featuring saxophonist Candy Dulfer
MINNEAPOLIS (4 November 2022): With Halloween in the rearview, our attention shifts to giving thanks. After surviving a horrific car wreck three years ago, Grammy-winning singer, multi-instrumentalist, producer and songwriter Chance Howard is not only grateful to be alive, but thankful to be releasing new music despite still being confined to living in a rehab facility where he is learning how to walk again. Teaming with his longtime collaborator and dear friend, saxophone star Candy Dulfer, Howard just dropped a smooth and soulful R&B reimagination of The Beatles' "Can't Buy Me Love" that he retitled "Buy Me Love."
Exhausted from playing shows in the same week with Brian Culbertson in Chicago, Marcus Miller in Los Angeles and Dulfer in Minneapolis where Howard is based, the musician known for performing and/or recording with Prince, Morris Day and The Time, Nikka Costa, Karyn White, Alexander O'Neal, Chaka Khan, LL Cool J, Notorious B.I.G., George Clinton, Bootsy Collins, Gladys Knight and Michael Bolton fell asleep at the wheel, crashing into the median. His injuries included spinal cord damage, a severed aorta and breaking twelve ribs. The doctors expect Howard to walk again but they didn't tell him how arduous the recovery process would be nor how long it would take. Howard is expected to remain an inpatient rehab resident for another year.
Unable to tour and work producing, writing and performing, Howard has been without an income amidst skyrocketing medical and rehabilitation costs and canceled health insurance policies. Some of his high-profile friends have come to his aid as well as The Smooth Jazz Cruise community. Dulfer and fellow sax sensation Dave Koz led the charge through GoFundMe. All proceeds from the sale of "Buy Me Love" will go directly to Howard's medical bills.
"This has been the biggest struggle I've ever had to undertake. But I know that with my faith in God, and a lot of love from my friends, I'll be able to get back up on that stage again, doing what I love to do," said Howard who is still confined to a wheelchair.
"Since the accident, I've been doing more and more strength building, but there's also a lot of other bumps along this road that I'm going to have to get over. I'm definitely sure I'm going to make it through this because I believe in the power of God, and I also believe in myself," said Howard, a Grammy winner for his work on Prince's "Musicology" album.
Howard recorded "Buy Me Love" prior to the accident. While on tour with Dulfer in Amsterdam, Howard and Dulfer performed an impromptu version of "Buy Me Love" during an informal nightclub jam session. After the gig, a married couple approached Howard. While they were unable to speak English, they clearly loved the rendition. Days after the show, the husband unexpectedly passed away. His wife tracked down Howard and asked if he could record the song to be played at her husband's memorial service. Howard sings and plays all the instruments on the track except for Dulfer's sax. That recording is now widely available as a digital single from Apple Music and other streaming services.
The thought of making new music and launching new ventures sustains Howard as he grinds away each day at physical therapy. He envisions recording an album featuring an all-star cast performing songs that he writes and produces; producing an entire album by Dulfer; and launching his own podcast called Chance's Boom Boom Room (fans of The Smooth Jazz Cruise will understand the reference).
"A big dream of mine is to have a concert hall named Chance's Boom Boom Room. I want it to be a part of the community that gives back by having two shows a night by a different artist almost every night as well as a venue that provides music lessons for kids, food and clothing drives for those in need, and other efforts that benefit the community," said Howard, who considers himself to be a giver, which make his circumstances that rendered him dependent upon the assistance and generosity of others so humbling.
"With the holidays coming around, I'm most thankful for being alive. I'm still a work in progress but that's okay. Progress is just another word for 'getting better.' And that's exactly what I'm doing. I may not have walked in here (the rehab facility), but I'll be damned if I don't walk out this MF!"
To make a donation to Howard's GoFundMe this holiday season, please visit https://www.gofundme.com/f/in-support-of-chance-howard.
Additional information about Howard is available at https://www.chancehoward.com.
Great Scott P.R.oductions