Contemporary Jazz Guitarist Nils Releases New Single "Nine 2 Five" | WATCH NEW VIDEO!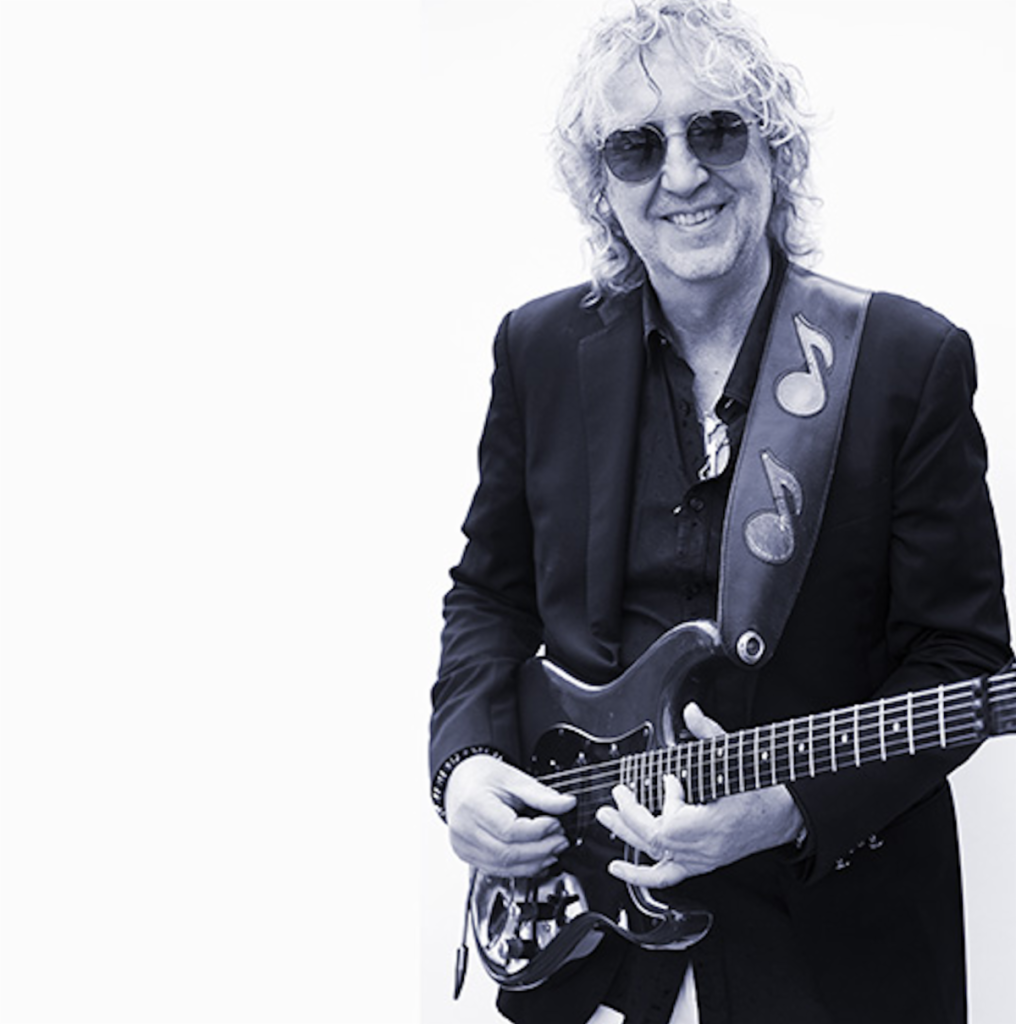 Nils
"Nine 2 Five" – Watch Official Music Video Below!
Nothing, not even a global pandemic, could stop Nils from once again dominating the radio airwaves with those trademark ultra-melodic, funky and infectious vibes that perfectly reflected the title of his 2020 album Caught in the Groove. Billboard declared the multi-talented guitarist, composer and producer the #1 Smooth Jazz Airplay Artist for all of 2021 on the strength of four hit singles that added extra fire to a 15-year legacy that began with making contemporary jazz history with his first #1 "Pacific Coast Highway," which was Billboard's Song of the Decade 2001-2010. In addition to the #1 hits "Caught in the Groove" and "Outta Sight," his last album included "Above the Clouds" (#3) and the Top 10 track "I Like the Way You Do It." Nils also scored big in 2020 as producer and co-writer of pianist Lisa Addeo's #1 smash "Listen To This." And on the side, he got back to his hard rockin' roots by producing an album for emerging indie rock singer Ayline Artin.
Though the hipster title of Nils' latest (and eleventh overall) Baja/TSR album Cool Shades might lead longtime fans to believe the collection is dazzling, eclectic and potential hit filled business as usual, there's a deeper emotional story behind the recording that speaks to the power of music to be cathartic, healing and uplifting during challenging emotional times.
While music was helping all of us collectively cope with the great anxieties of the past few years, writing and producing Cool Shades was helping him keep his sanity, process and heal and get his mind off the heaviness of traveling back and forth multiple times from Los Angeles to his hometown of Munich, Germany to care for his ailing mother and his father Kurt Jiptner, who fell ill and passed away in October 2021. Nils, who wrote many of the 13 tunes in a studio he set up in the basement of his parents' house in the summer and fall of that year, dedicates the 13-track collection to the memory of his father.
"This album was harder for me to write and overall not as lighthearted, with a lot of ballads like 'Our Last Goodbye' and 'Sweet Soul' that expressed these deeper emotions I was feeling during this challenging time, serving as a healing tool for me," says Nils, whose array of Top 20 radio smashes over the years includes classics like "Let's Bounce," "Georgy Porgy," "Ready to Play," "Catnap" and 2011 Song of the Year "Jumpstart." "I won't sugarcoat it. I was distracted from my usual creative process by a lot of heaviness. So, I set up the studio and forced myself to work on music, and I found it very helpful. But the good news is that overall, it's not a sad record, so to speak.
One of the unique stylistic elements longtime Nils fans will notice about Cool Shades is that, in line with the emotions he was experiencing during the writing and production, his playing is much more blues oriented than he has showcased on any previous release. While the album's lead single, brass-fired, high energy summer jam title "Nine 2 Five," and the second intended single, the funky, strutting and playfully swinging title track are perfectly in the pocket trademark Nils tracks, there are four that have a distinctive bluesy flair.
These include the two aforementioned songs about Nils' dad, the thoughtful, reflective "Our Last Goodbye" and dreamy, atmospheric ballad "Sweet Soul" as well as the moody and the soulful, infectious mid-tempo jam "Windsurfer." Complementing Nils' deeply expressive emotions on these, and bringing the rich gospel/blues fire, are two longtime members of his recording ensemble, his multi-instrumentalist L.A. neighbor Johnny Britt (on Rhodes, organ and vocals) and Clydene Jackson (on keys, Rhodes and vocals). The other blues-oriented track is Nils' hypnotic, psychedelic blues/rock meets jazz re-imagining of the Jimi Hendrix popularized classic "Hey Joe," for which Nils took the original progression apart, engaged in chord substitution to create a jazzy solo section, looped the original four chords and shifted them from major to minor – truly making it his own.
Other key tracks on Cool Shades are the jangly, shuffling dance groove driven jam "Step Into the Beat"; the whimsical, string section enhanced old school soul-jazz gem "Night in the Algarve," which he wrote after playing a jazz festival in the region in Southern Portugal; the silky and sensual, the fascinating, mood swinging (from tenderly meditative to hypnotic/exotic) "The Fade"; and the brass tinged old school romp "Tangie" and dazzling, fiery adventure "Walkin' The Dog" – the latter two which refer slyly to Nils' enjoyment of organic mood enhancers.
In addition to Britt and Jackson, Nils' powerhouse ensemble his longtime percussionist Oliver C. Brown, pianist Nate Harasim (piano on "Tangie") and some of SoCal's busiest and versatile sidemen, including bassists Darryl Williams, Alex Al and Keith "E-Day" Eaddy, drummers Gorden Campbell and Eric Valentine and pianist/keyboardist Tracy Carter.
While acquiring his current production skills as a studio engineer in the 90s, Nils started doing sessions as a rhythm guitarist for everyone from Rick Braun to The Temptations and George Benson. Following the extraordinary success of "Pacific Coast Highway," he kept the momentum going with subsequent BAJA/TSR releases Ready to Play (2007) and Up Close and Personal (2009), which scored three popular airplay singles, in a category that included George Benson, Nick Colionne and the late Jeff Golub. Nils' other releases on the label include What the Funk? (2010) and City Groove (2012). "Let's Bounce," the first single from City Groove, hit #2 on the Billboard Contemporary Jazz chart and stayed on the list for an incredible 26 weeks; the follow-up "Jump Start" was #1 for seven weeks and stayed on the chart for 33 weeks.
While looking forward to performing more live shows in support of Cool Shades, Nils – when he's at home in Los Angeles – is continuing his weekly (Saturday) online 45-minute performances that he, like many of his peers, began doing during the lockdown of Spring 2020. "It's a great way to stay in touch with my loyal superfans when I'm not doing regular live shows," he says. "I find that the discipline it takes to do these sets from my studio every week helps my guitar playing overall. I started out shooting with just my iPhone and now have a more elaborate setup with three cameras."