Gospel Singer DeWayne Harvey Releases New Project "DeWayne Harvey & Friends"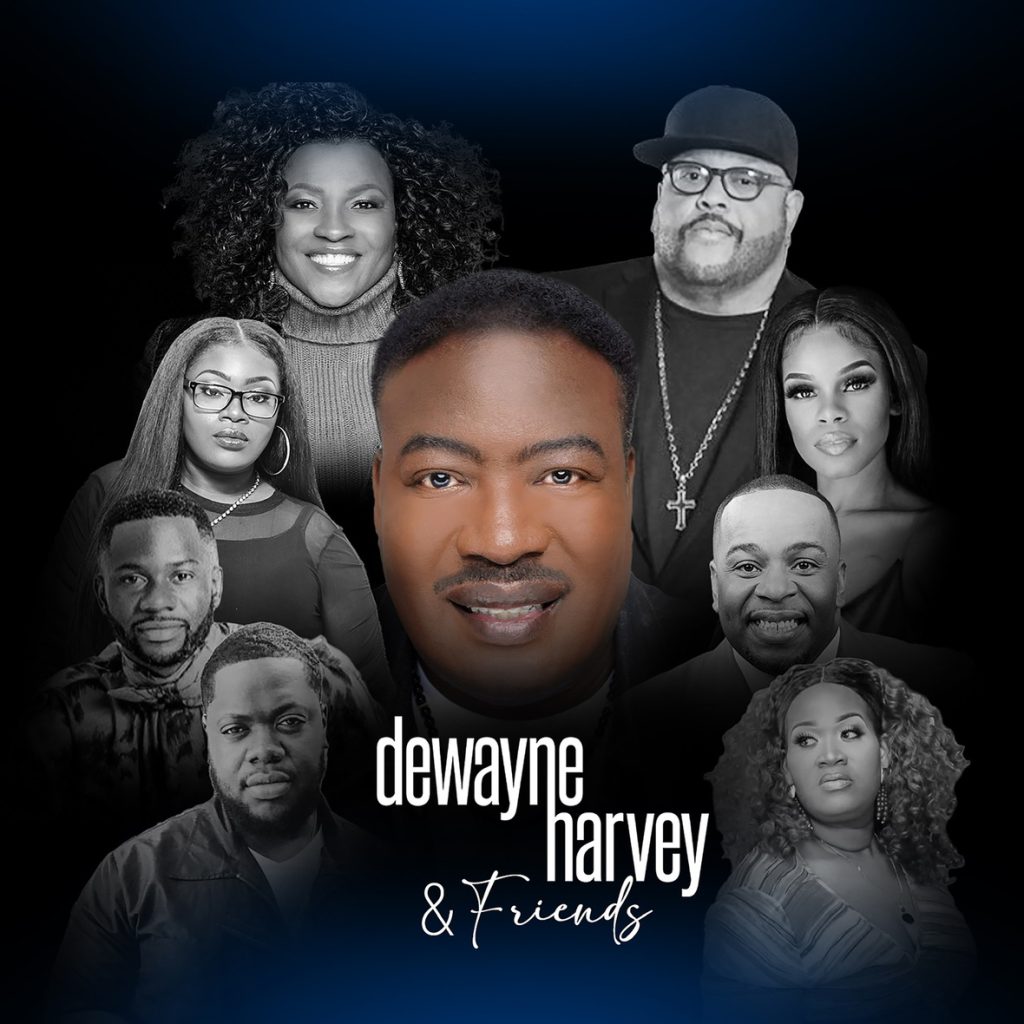 DEWAYNE HARVEY & FRIENDS DEBUT ALBUM OUT NOW ON DIGITAL MUSIC AND STREAMING PLATFORMS
10-TRACK COMPILATION FEATURES GUEST APPEARANCES FROM FRED HAMMOND, ANGELA SPIVEY, TIM WHITE, & MINON BOLTON-SARTEN AMONG OTHERS
JACKSONVILLE, FL (September 23, 2022) – – Florida Gospel Music Hall of Fame inductee, DeWayne Harvey, coined the Renaissance Man of Gospel new debut album DEWAYNE HARVEY & FRIENDS (Innovative Records) is available now for download and streaming.
This new album is a collection of 10 songs that are all written by DeWayne Harvey and co-produced along with Etienne Porter, and three tracks by Antonio Wimberly.
"Say That You Love Me Again" featuring Alyssa Moneyse is the albums newest song to impact Gospel radio. The song and albums 3rd single is the follow-up to current radio single "So Much I Can Do" and the critically acclaimed "What The Lord Allows" featuring Fred Hammond.
DEWAYNE HARVEY & FRIENDS TRACK LISTING:
1. "What The Lord Allows" feat. Fred Hammond
2. "Ever Really Wonder" feat. Jasmine McClover and C3
3. "Like Mike" feat. Jasmine McClover
4. "Say That You Love Me Again" feat. Alyssa Moneyse
5. "Father He Knows" feat. Jasmine McClover and Raleigh Mosely II
6. "More of You" feat. Minon Bolton-Sarten
7. "So Much I Can Do"
8. "Jesus Won't Give Up On You" feat. Angela Spivey
9. "I Lift My Hands" feat. Tim White
10. "You've Got A Friend in Jesus" feat. Dasha Wright
Hardy PR