Jazz Saxophonist Mike Phillips Releases New Single "City Lights" | WATCH NEW VISUALIZER!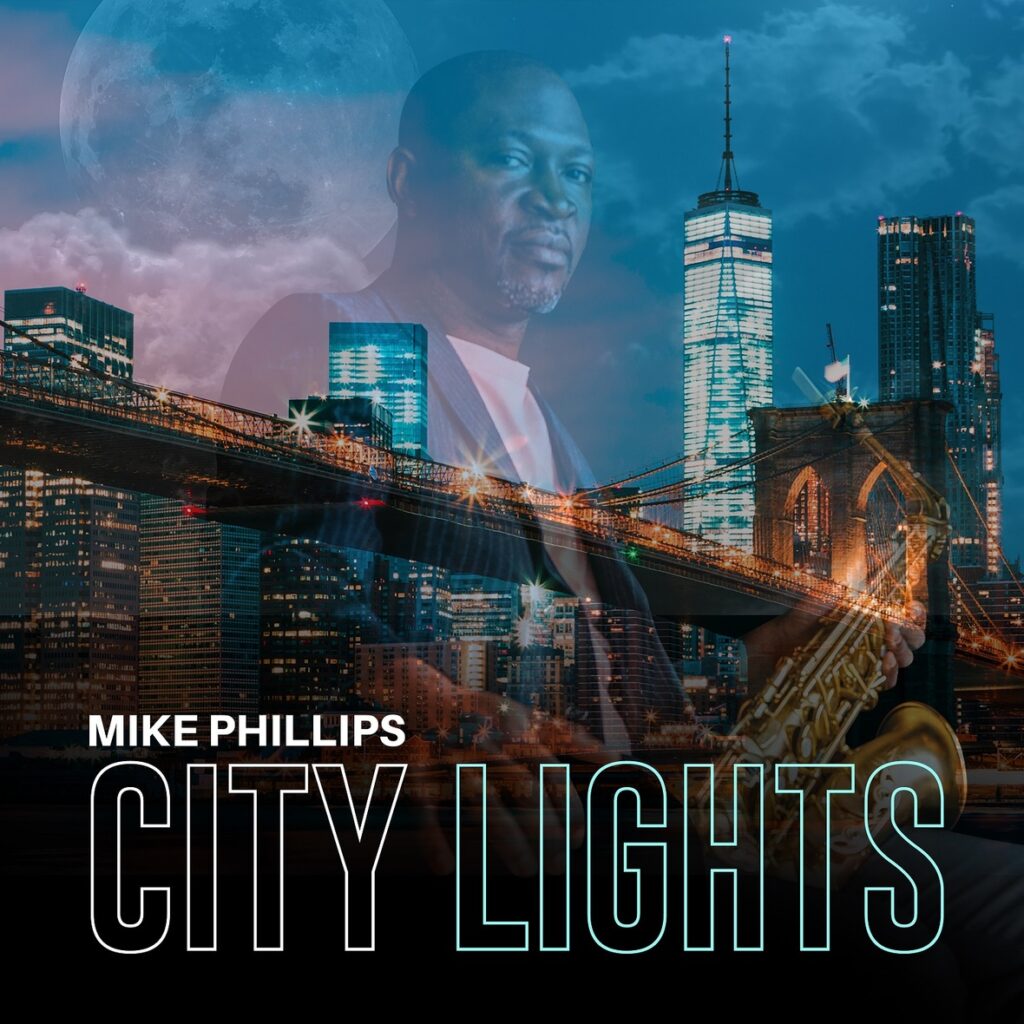 Internationally Renowned Saxophonist, MIKE PHILLIPS Releases New Single, "CITY LIGHTS", Lifted From His Upcoming New Album
"CITY LIGHTS" was written by Claude Villani and produced by Hamilton Hardin. "I had the melody for City Lights in my head for years and one day I played it for Mike and he really connected with it and well, the rest is history," mentions Claude Villani. "It always reminds me of a summer day when I hear it," he adds. "The CEO of SRG who is a musician and who went to Berklee College of Music and who takes music seriously, has a keen understanding and love for music and I'm honored to take a song that he wrote over 40 years ago and bring it to life with the assistance of producer Hamilton Hardin," shares Mike Phillips.
"CITY LIGHTS" is globally available now on all platforms, via the SRG-ILS Group label imprint. The single is lifted from Mike Phillips upcoming new album, due later this Summer.
MIKE PHILLIPS recently announced his new partnership with SRG-ILS Group, and launched his Jazz record label, "Keep It Moving Music" (KIMM). Keep It Moving Music will serve as a platform for young jazz artists that are extremely intentional about their musical growth, willing to work hard and want to learn the dynamics of the business. Artists that partner with KIMM will be developed, educated, mentored, and will potentially be exposed to working with other established artists on the SRG roster such as Brian McKnight, Raheem DeVaughn, After 7, and many more. Where radio was once the main avenue to share new music, KIMM will work with their artists to utilize social media, curated playlist, NFT platforms and other cutting-edge technology to market their product.
CONNECT WITH MIKE PHILLIPS:
Website: www.ThisIsMikePhillips.com
Instagram: @Mike_Phillips
Facebook: /MikePhillipsFan
2R's Entertainment & Media PR