NEW VOICES! Singer-Songwriter MILCK Debuts New Single "Steady As We Go" | LISTEN!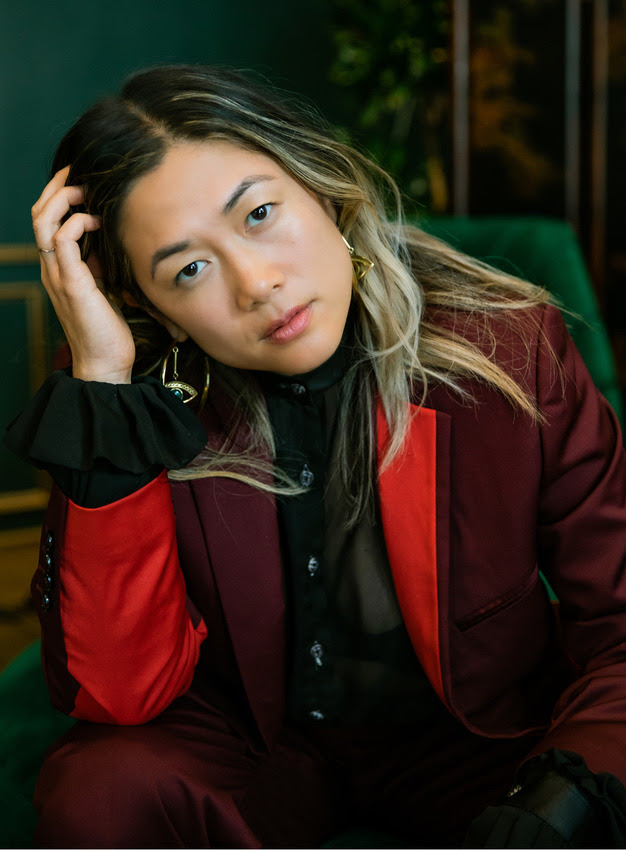 Advocate/Singer-Songwriter & Producer MILCK Debuts New Single "Steady As We Go"
"Steady As We Go" to be Featured on 'Yes We Did! The Vital Voices Of 2021' NowThis NEXT Star-Studded Primetime Special with Presenting Sponsor P&G on OWN: Oprah Winfrey Network on Monday, October 25th
"Steady As We Go" is MILCK's First Single from Forthcoming New Full-Length Album to Benefit Somebody's Beloved Fund
LOS ANGELES, Calif. (October 22, 2021) — Advocate/singer-songwriter and producer MILCK has released a new single today, "Steady As We Go," an empowering and insightful song that evokes resiliency and impact. "Steady As We Go" will be featured as part of Yes We Did! The Vital Voices of 2021 television special shining a spotlight on the critical role women leaders play in creating a more equitable and just world for us all. The second annual NowThis NEXT event will air as a one-hour, star-studded primetime special on OWN: Oprah Winfrey Network this coming Monday, October 25th featuring Hillary Rodman Clinton, Oprah Winfrey, Amanda Gorman, and more changemakers from around the globe. The special will touch on the most pressing issues women are facing right now, including: mental health, racial justice, climate justice, women and girls' rights around the world with a special focus on Afghanistan. NowThis NEXT is presented by Vital Voices, NowThis, and OWN: Oprah Winfrey Network. "Steady As We Go" is the first of new music that will appear on MILCK's forthcoming new full-length album, due out in spring of 2022.
Crafted with intention and purpose, the new single aims to breathe positive and encouraging energy into listeners' lives as they navigate the unknown terrains of modern-day change. As with all of MILCK's recent releases, the new song will benefit MILCK's Somebody's Beloved Fund, which generates resources through song proceeds from her singles including "Somebody's Beloved," "I Belong," and her recently released rendition of U2's "One."
"I hope that 'Steady As We Go' will make people feel good in their bodies, spirits, and minds as they listen to it.
I wrote this song in pieces- the chorus emerged as I was in DC during the Biden election. I remember thinking to myself, regardless of who wins at the top, we the people on the ground will need to keep causing 'good trouble,' as the late John Lewis coined. This is lifelong work, and we gotta have reminders to pace ourselves.
The rest of the song emerged months after as I was planning a collaboration with Vital Voices. We were thinking about creating something for the international day of the girl, and I immediately thought that the chorus I had written would be a great ode to the intergenerational efforts that need to happen to keep the river of progress flowing.
Pacing ourselves and intergenerational connections are very relevant today. As we are all processing our collective trauma of pandemic while still navigating the continuation, it's easy to feel worn down. Our weary souls need some catharsis now, and I hope that this song provides that. We still need to pace ourselves. We still need to work between age groups to keep each other healthy." – MILCK
Yes We Did! The Vital Voices of 2021 is hosted by NowThis Producer and Correspondent Luria Freeman will feature legacy changemakers, celebrities, and thought leaders including Secretary Hillary Rodham Clinton, Oprah Winfrey, actor and activist Eva Longoria, actor Kristen Bell, actor Nicole Maines, singer, dancer, and actor JoJo Siwa, actor Garcelle Beauvais, actor and singer Skye Dakota Turner, author, podcaster, and purpose coach Jay Shetty, Netflix executive Bozoma Saint John, designer and philanthropist Diane von Furstenberg, and Vital Voices CEO Alyse Nelson as they amplify the voices of inspiring women in the Vital Voices global network who are solving the world's greatest challenges. This year's Vital Voices honorees include poet and activist Amanda Gorman, racial justice activist Chelsea Miller and youth climate activist Xiye Bastida. The Afghan Girls Robotics Team will also address attendees in a very special moment and call to action.
The new single follows MILCK's recent release "One," a poignant cover with producer AG (Adrianne Gonzalez) of the U2 classic, with a music video directed by Pasha Poosh, that features improvisations by dancers Matthew "ET" Gibbs and Kylie Shea, who also co-directed the production. "One" will be featured on the EP U2 Reimagined, produced by AG and performed by a diverse group of all-female artists, coming out on February 24, 2022. See the "One" music video here.
Through song proceeds, brand partnerships, merchandise proceeds, and public donations, the Somebody's Beloved Fund has directly contributed over $86,000 to its ten beneficiary organizations and has helped to facilitate the donation of nearly $100,000 of essential product, pantry items and PPE including supplies and grant funding generously provided by Procter & Gamble (P&G). In addition to generating resources for the Somebody's Beloved Fund beneficiaries, MILCK and her team are also raising funds to create, co-create with and invest in artists to produce social justice focused work.
MILCK aims to create such change through an intersectional lens of Feminism, Black-Asian Solidarity, AAPI Support, LGBTQ Rights, Criminal Justice Reform, and Mental Health. For more information, please visit SomebodysBeloved.com.
For more information on MILCK, visit www.milckmusic.com.
Header Photo Credit: Nazrin Massaro
Album Cover Photo Credit: Tri Nguyen
Shore Fire Media