Singer Steve Tyrell to Release New Album "Shades of Ray" on Sept. 24th, 2021 | LISTEN to New Single "Curiosity"! Announces New Tour Dates for 2021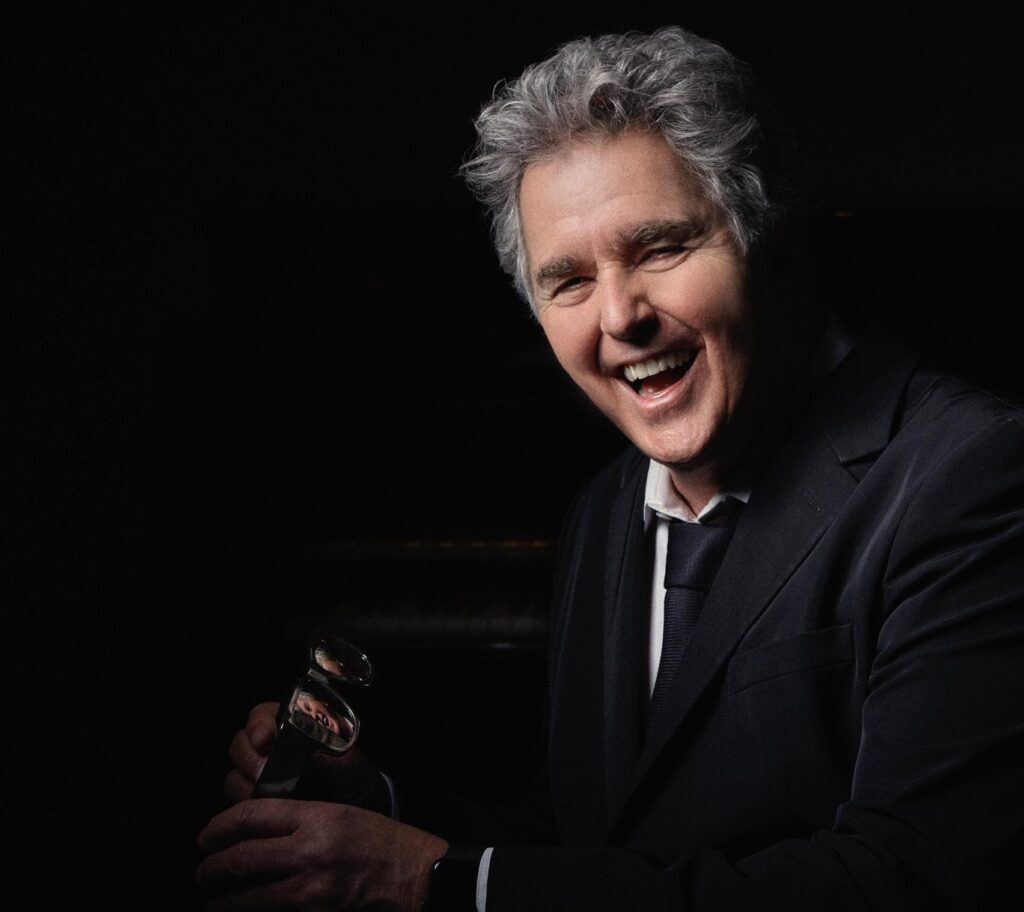 "Curiosity", STEVE TYRELL's First Collaboration with Ray Charles
Resurfaces on Tyrell's New Album SHADES OF RAY
Track Taken From New Album – SHADES OF RAY – Available Tomorrow
Tyrell on Tour Includes Stops In Boston, Dallas, Atlanta
(Sept 23, 2021) Today singer, producer, songwriter and renowned raconteur Steve Tyrell shares "Curiosity," a newly produced duet with legendary performer Ray Charles. The historic track appears on Tyrell's new album Shades of Ray. The entire collection is a celebration of Tyrell's lifelong inspiration, Mr. Ray Charles. The album's release tomorrow on September 24th via Arts Music, a division of Warner Music Group, is timed to salute what would have been Ray Charles' 90th year. Fans can pre-save Shades of Ray here and here.
Tyrell spent the past year hunkering down at home during the COVID-19 pandemic and playing Charles' records on repeat as he put the finishing touches on what will become his thirteenth studio album, Shades of Ray. Recorded in New York and LA, the collection honors the late soul icon's towering legacy, but it's no ordinary tribute. For starters, the record actually includes Charles himself, who appears here on a previously unreleased duet with Tyrell, as well as a song Tyrell wrote specifically for Charles and Diana Ross. Tyrell's interpretations of the classics are both deeply reverent and boldly original, with sweeping, cinematic arrangements that land somewhere between the lush orchestration of the Great American Songbook and the old school rhythm and blues the Houston native cut his teeth on growing up. The result is a singular, wide-ranging take on one of the most revelatory artists of the 20th century, a joyful, exuberant celebration not only of Charles' well-established place in the American pantheon, but of his profoundly personal impact on Tyrell's own life and work.
The album's first track – The original track combines the passion of gospel with the rawness of the blues — earning Ray Charles his very first gold record and transforming his life — for the rest of his career he closed every concert with the song. Tyrell's interpretation of "What'd I Say" offers a hip sexy feel to the classic chart-topper.
Tyrell's unlikely odyssey through the music industry began when he was a teenager in Texas and took a job with a local distributor handling releases for labels like Atlantic and Motown, later he moved to NYC to work with Scepter Records A&R-ing and producing records with everyone from Chuck Jackson to The Shirelles. While there he worked with legendary engineer Phil Ramone, and he signed Ronnie Milsap and B.J. Thomas to their first record deals. Tyrell shares, "I was at almost every session with Dionne Warwick, Burt Bacharach, and Hal David, and I had a front row seat to watch them write and produce almost all of Dionne's legendary hits."
Tyrell moved on to LA, where he would garner multiple Emmy nominations while supervising and writing music for film and television projects helmed by the likes of Steven Spielberg, Tom Hanks, Nancy Meyers, Charles Shyer, Steven Soderbergh, and Aaron Spelling.
While working on a production, Tyrell would record a reference track using his own vocals, only to later hear from producers and directors that they'd like to keep his version in the final cut. It was always flattering, but the idea of pursuing a singing career still failed to register on Tyrell's radar until 1991, when his performance of "The Way You Look Tonight" in Father of the Bride changed everything.
Tyrell's honest, intimate approach proves to be an ideal lens through which to explore Charles' wonderfully diverse catalog, and the Shades of Ray tracklist runs the full emotional and stylistic gamut, from punchy, horn-fueled funk ("I Got A Woman") and big band swing ("Hallelujah I Love Her So") to tender torch songs ("I Can't Stop Loving You") and romantic ballads ("You Don't Know Me") plus a few other surprises. It's impossible not to feel the appreciation and respect flowing through these tracks, to sense the genuine admiration and gratitude behind each performance. In the end, Shades of Ray isn't just an homage to Ray Charles, it's a heartfelt thank you for a lifetime of joy and inspiration.
Tyrell looks forward to performing Shades of Ray and more on his upcoming tour. The latest itinerary can be found below, with more dates to be announced.
Photo Credit: Paul Moore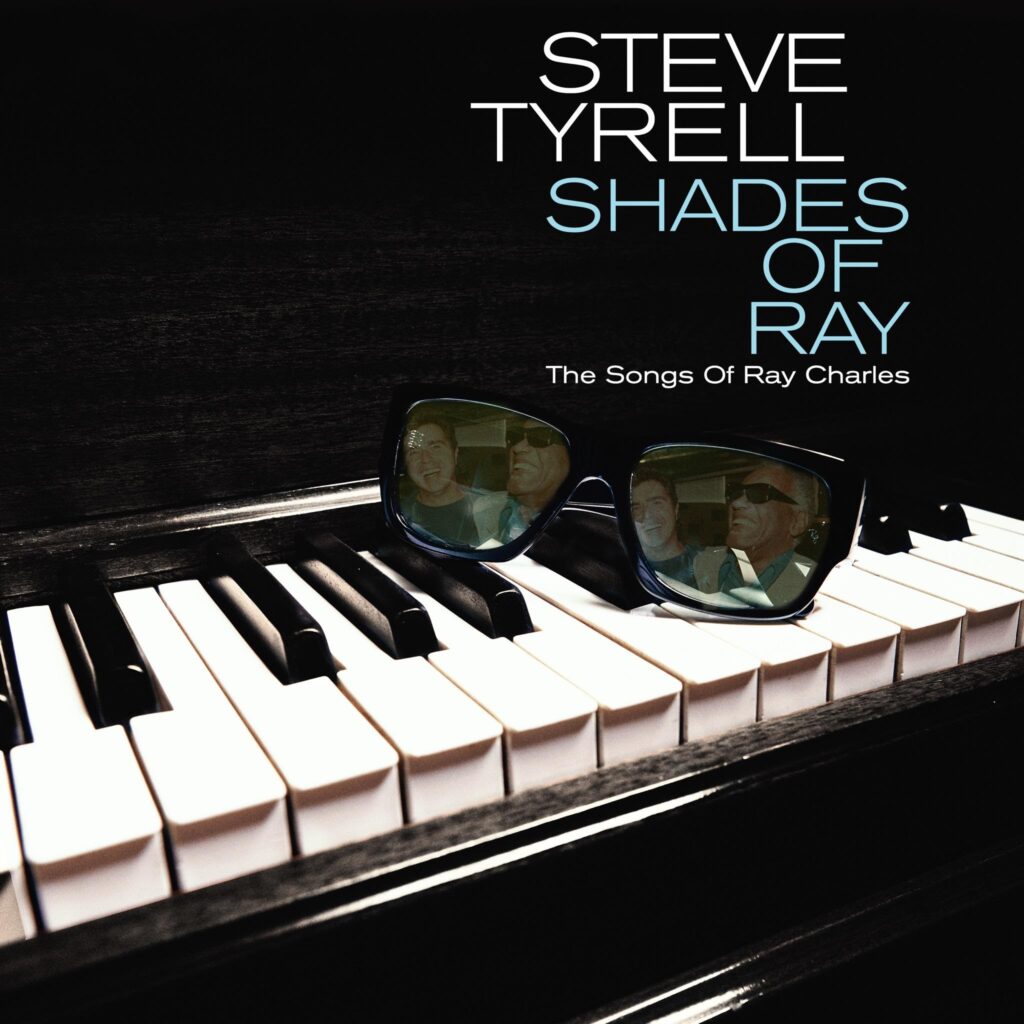 Catch Steve Tyrell in Concert:
10/07 – Portsmouth, NH @ Jimmy's Jazz and Blues Club
10/08 – Boston, MA @ Sculler's Jazz Club
10/09 – Boston, MA @ Sculler's Jazz Club
10/10 – Westhampton Beach, NY @ Westhampton Beach PAC
10/29 – Charlotte, NC @ Middle C Jazz Club
10/30 – Charlotte, NC @ Middle C Jazz Club
10/31 – Charlotte, NC @ Middle C Jazz Club
11/02 – Newberry, SC @ Newberry Opera House
11/03 – Atlanta, GA @ City Winery
11/05 – Edmond, OK @ Jazz Lab, University of Central OK
11/06 – Dallas, TX @ Arlington Music Hall
11/20 – Costa Mesa, CA @ Segerstrom Center
11/28 – Annapolis, MD @ Rams Head On Stage
11/29 – Alexandria, VA @ The Birchmere
Follow Steve Tyrell
Missing Piece Group