Bassist Gregg August to Release New Album "Dialogues on Race, Vol. 1" on March 27th, 2020 | WATCH NEW VIDEO!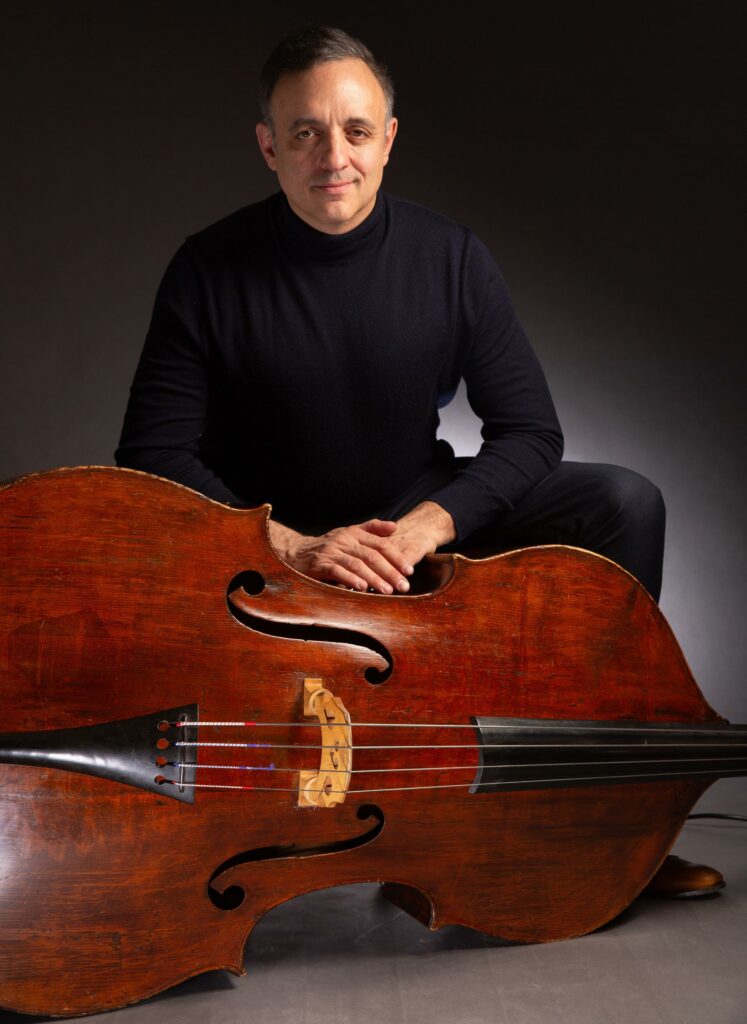 Bassist-Composer Gregg August Presents the Deeply Felt, Vividly Orchestrated Album "Dialogues on Race, Vol. 1"
Dialogues on Race – a Mingus-evoking blend of music with poetry by the Maya Angelou and Langston Hughes – features a 12-piece jazz ensemble including such stellar players as JD Allen, John Ellis, Luis Perdomo, 'Kuumba' Frank Lacy, 3 plus strings and vocalists
August, an Eastman School & Juilliard-trained double bassist is a rare breed known for his jazz bonafides (JD Allen, Arturo O'Farrill) and new music ones (Julia Wolfe, Bang on a Can, Orchestra of St. Luke's, The American Composers Orchestra & Orpheus Chamber Orchestra)
Out March 27th, 2020 on Iacuessa Records
Gregg August commands a rare scope as a bassist, composer and arranger, ranging from the modern jazz and Latin scenes to the realms of classical music and the avant-garde. A longtime member of the much-praised JD Allen Trio, August also performs regularly with the Orpheus Chamber Orchestra in New York City and is a faculty member at the Bang on a Can Summer Music Institute at MASSMoCA in North Adams, Massachusetts. Now the Upstate New York native and longtime Brooklyn resident presents his most complete, and deeply felt, recording to date as a leader-composer: Dialogues on Race, Vol. 1, a vividly orchestrated, Mingus-evoking epic of emotion and sonic impact for a 12-piece jazz ensemble (including JD Allen on tenor saxophone), plus strings and multiple vocalists. As its title suggests, Dialogues on Race sees August explore the issue of race relations through an artful blend of instrumentals and vocal pieces, all inspired by the ever-resonant words of diverse poets Langston Hughes, Maya Angelou, Cornelius Eady, Marilyn Nelson, Francisco X. Alarcón and Carolyn Kizer. On the otherworldly "Mother Mamie's Reflections," the album also features the moving voice of Emmett Till's mother reflecting on the infamous 1955 lynching of her son in Mississippi, her recollections set to a collective improvisation with bass clarinet, tuba and the visceral undertow of August's arco bass.
To be released on CD and double-vinyl LP as well as digitally via Iacuessa Records on March 27, 2020, Dialogues on Race is an album a decade in the making, the original evening-length suite having been commissioned by the Jerome Foundation and New York's Jazz Gallery for a powerful 2009 premiere. August gradually refined the dozen pieces of Dialogues on Race for the subsequent recording sessions and assembled an ideal cast of voices: singers Frank Lacy, Shelley Washington and Forest Van Dyke, along with narrator Wayne Smith. The main poetic inspiration for Dialogues on Race was Marilyn Nelson's "Your Only Child," in which she compares the suffering of Mamie Till to Mary, Mother of Christ. August's melody for that poem winds through the entire suite, including three different versions of that song: one sung by Lacy in a jazz style, another voiced by Washington in a reverential context and a third in a rendition with August on solo arco bass.
Throughout the album, there are thrilling solos not only by Allen and August (pizzicato as well as arco), but also by John Bailey (trumpet), John Ellis (soprano saxophone), Ken Thomson (bass clarinet) and Luis Perdomo (piano), among others, with the Latin percussion of Mauricio Herrera and hard-grooving drums of Donald Edwards adding to the rich tapestry of August's arrangements. You can see beautifully filmed live performances on YouTube of opening instrumental "Sherbet" here and the vocal "Your Only Child," with Shelley Washington, here.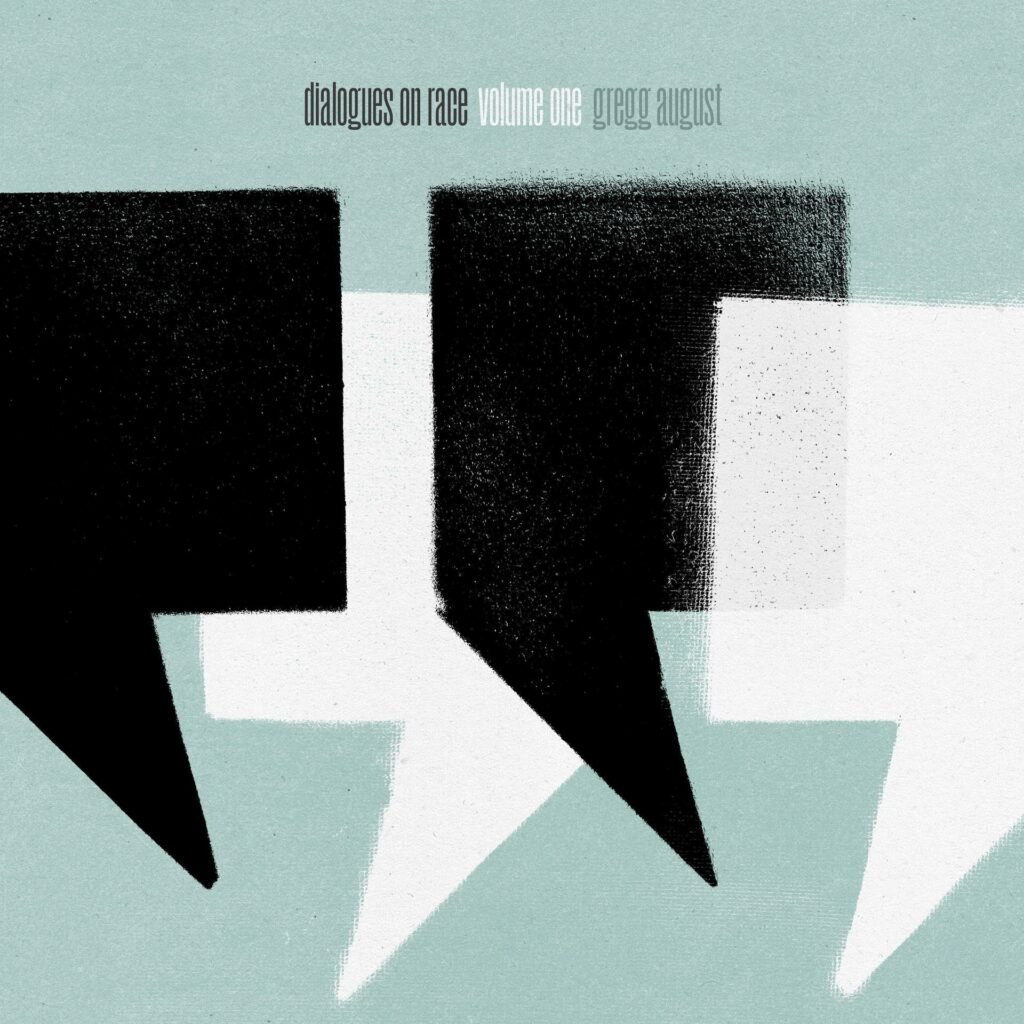 About the inspiration for Dialogues on Race, August says: "We just never seem to get past our tragic issues with race. I spent years living and working in Europe, and the problem of race relations in America especially hit me from a distance. Playing in an orchestra in Barcelona around the time of the L.A. riots, I had to explain to my colleagues there what was going on, how race enflamed things. Seeing The Untold Story of Emmett Till documentary in the early 2000s also really affected me. These things built up, and then observing Bang on a Can closely, I realized how composers like Julia Wolfe think big and tackle important themes in their music – it's inspiring. We haven't done this in jazz enough, really, although Jason Moran is someone admirable in this regard.
"I realize that it's a serious, sensitive thing for a white musician, such as myself, to compose a work about a figure like Emmett Till – I felt the weight of the subject," August adds. "I discussed it with many of my African-American friends and colleagues, and I took my time with the recording so that I could meet the challenge. Now I can't imagine writing music today without a greater narrative purpose. If you have any kind of a platform, it's imperative to address the world as it is, particularly with the urgency of our political moment. All the tribalism in our country makes plain that a lot of things that we might've thought we had gotten past, well, we haven't. And it's about time."
Photo: John Marolakos
Track Listing
1. Sherbet (Just to be certain that the doubt stays on our side of the fence) – based on a poem by Cornelius Eady
2. Letter to America – text by Fransisco Alarcón
3. Your Only Child – (first statement, male singer) text by Marilyn Nelson
4. I Rise – based on a poem by Maya Angelou
5. Sky – based on a poem by Richard Katrovas
6. Your Only Child – (second statement, solo bass)
7. I Sang in the Sun – text by Carolyn Kizer
8. Mother Mamie's Reflections – text spoken by Mamie Till Mobley
9. Your Only Child – (third statement, female singer)
10. Sweet Words on Race – based on a by Langston Hughes
11. The Bird Leaps – based on a poem by Maya Angelou
12. Blues – Finale
Personnel
John Ellis, soprano saxophone
Bruce Williams, alto saxophone
JD Allen, tenor saxophone
Ken Thomson, bass clarinet
John Bailey, trumpet / flugelhorn
Rafi Malkiel, trombone / euphonium
Marcus Rojas, tuba
Luis Perdomo, piano
Gregg August, bass / composer
Donald Edwards, drums
Mauricio Herrera, congas / shekeréb / castanets (tracks 1, 2, 3, 10)
Frank Lacy, vocals (tracks 3 and 12)
Shelley Washington, vocals (track 9)
Forest VanDyke, vocals (track 7)
Leah Asher, violin (track 9)
Lena Vidulich, violin (track 9)
Yuri Namkung, violin (track 9)
Johnna Wu, violin (track 9)
Wendy Richman, viola (track 9)
Brian Zenone, viola (track 9)
Madeline Lafayette, cello (track 9)
Wayne Smith, narrator (track 2)
RELEASE DATE: March 27th, 2020
Fully Altered Media