VIDEO PREMIERE! Singer Sydney Brown Releases Official Music Video for "Love Is Stronger Than Smoke and Fire"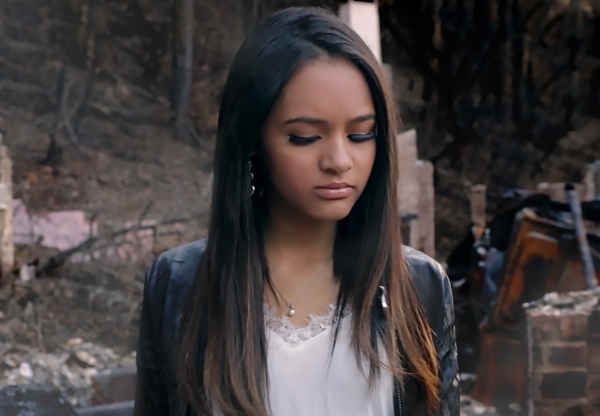 World Video Premiere for Love is Stronger Than Smoke and Fire by Sydney Brown to aid those in need from the California Wildfires.
One benefit of being a gifted artist is utilizing their genuine voice of concern and hope while raising funds in assisting victims through unforeseen devastation. On her just released CD single and upcoming video (shot exclusively in and around Sonoma County), "Love is Stronger Than Smoke and Fire" (Tarpan Records) – Produced by Music Legend Narada Michael Walden, California based singer/actress Sydney Brown unveils her heart towards the families and individuals who are suffering through the recent California wildfires. In essence, the song's title states it all through these particular lyrics: "Time to get up/Going through hardship/But sticking with it/Doing our best to be strong."
When the devastating California fires broke out in October 2017, Sydney had already been recording with Narada. Horrified by what had happened to so many people in their area, they sat down to discuss lyrics and ideas, and the song "LOVE IS STRONGER THAN SMOKE AND FIRE" was born. Then Sydney had an idea: instead of creating this song for herself, she wanted to release the single in the interest of helping the fire victims that were so close to her. She teamed up with YouCaring and The Red Cross to ensure that proceeds from the single would go directly to both the Northern and Southern California fire victims. Within 48 hours of launching Sydney's YouCaring fundraising campaign, her initial goal of $5,000 was met. Funds are still being raised. (Glass Onyon PR)
To contribute towards the proceeds of "Love is Stronger Than Smoke and Fire" for those affected by the California Wildfires, please visit youcaring.com/sydneybrownmusic.
Official Website: Sydney Brown
https://www.facebook.com/sydneybrownmusic/
https://www.instagram.com/sydneybrownmusic/
Twitter: @sydneymbmusic
Peggy Oliver
The Urban Music Scene