Pianist Greg Spero & Spirit Fingers to Release Debut Album on March 16th, 2018 | LISTEN to "Inside"!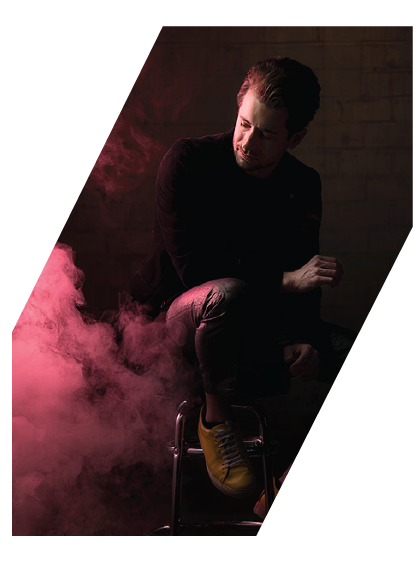 SHANACHIE ENTERTAINMENT SIGNS CAPTIVATING YOUNG PIANIST
GREG SPERO & SPIRIT FINGERS
Listen To Spirit Fingers' New Track "inside"
"I feel I have a mission and something to say," confides pianist Greg Spero and leader of Spirit Fingers. "It requires a lot of digging and a lot of agony to get to the point where it can be said truly and honestly." The forward-thinking and introspective pianist has been in the woodshed with his electrifying quartet Spirit Fingers, who will make their Shanachie Entertainment debut on March 16, 2018 with their explosive eponymously titled CD. "We've been working on this for a year and a half, and have finally captured where we are on this new recording. We've only scratched the surface." The new CD promises to be one of the highlights in jazz in 2018. A riveting collection of originals, Spirit Fingers takes us on a glorious genre-bending excursion of free-wheeling groove, unbridled swing, and rhythmic fancy. Spero and company lock-in creating a thrilling soundscape and moments of beautiful telepathic interplay that make the journey more than worth- while. Spirit Fingers, formerly known as Polyrhythmic, has steadily been building a fan base and has amassed (under their original name) more than 250,000 views on YouTube. Spirit Fingers is pianist Greg Spero, Parisian bassist Hadrien Feraud (John McLaughlin, Kamasi Washington, Chick Corea), Dallas drum prodigy drummer Mike Mitchell (Stanley Clark, Christian McBride, Chrisette Michelle) and Italian guitarist Dario Chiazzolino (Dave Liebman, Buika, Taylor Eigsti).
Shanachie VP of Jazz A&R Danny Weiss, who signed Greg Spero, is a veteran jazz producer who has recorded some of the biggest names in jazz. Weiss produced guitarist Larry Coryell's landmark album Spaces, featuring John McLaughlin, Chick Corea, Miroslav Vitous and Billy Cobham. "When I started out making jazz records in the late 60s and early 70s, there was a great sense of adventure, innovation and excitement in the music. Since then, some great music has been created, but that vitality and innovation has become scarce," states Weiss. "When I heard Greg Spero and his band I felt an excitement that I had not experienced in a long time. Not only is his virtuosity on the highest level, but the passion, the sense of adventure and innovation, and flat out groove are off the charts. Greg's music has reminded me why I'm in this business!"
Greg Spero says, "I am excited every day to get better at composing and playing within the context of this brilliant ensemble and to reach the point where I can share it honestly with people who are interested to take this journey with me." Recently Spero has been dividing his time between Spirit Fingers and doing sound design and keyboards for Capital electropop singer/songwriter Halsey. In 2014, Spero relocated to Los Angeles and joined singer/songwriter Halsey's band just as she inked a deal with Capitol Records. He has been an integral part of Halsey's sound and success. Check out this recent review in The Los Angeles Times that mentions Spero's work in the band. Most of the music featured on Spirit Fingers evolved while Spero was on the road with Halsey. "I started this music when I would go back to the tour bus and compose every night after playing Halsey shows," shares Spero. "The music just kept evolving every night and I drew inspiration from everything around me. We were on tour opening for The Weeknd and I love The Weeknd, so some significant influence from that music filtered into the compositions I was creating."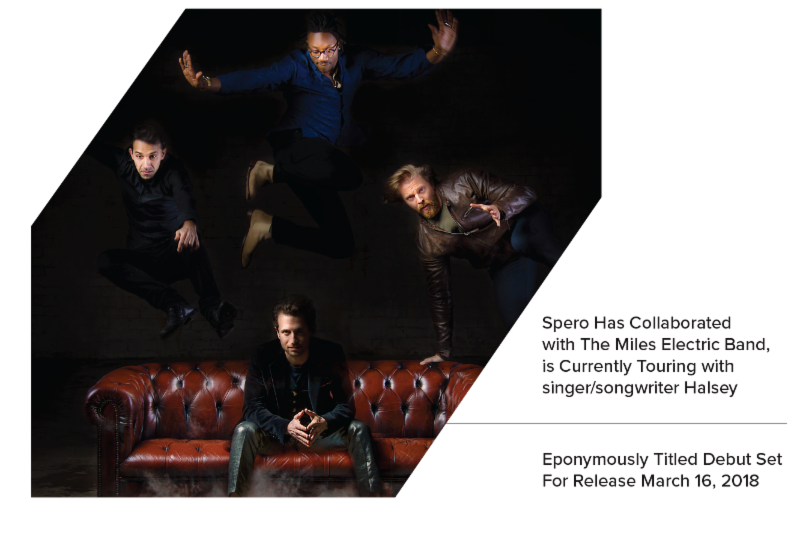 Born in Chicago, the son of two pianists, Spero began working professionally with his father's blues band at 14. A year later he was playing in the Chicago fusion band Bucket Shop with musicians twice his age. The pianist cites two fellow Chicagoans as early influences: Robert Irving III, who was one of his first musical mentors and Herbie Hancock. Spero has formed close friendships with both pianists. Spero majored in music composition and jazz piano performance at the University of Illinois Urbana-Champaign, known for their renowned music composition program. He studied a wide range of composition including classical, atonal, algorithmic and electronic music. Following college, Spero became a mainstay in Chicago's creative music scene and also participated in a number of Hip Hop projects in New York playing on tracks that featured Curren$y and Ski Beatz, among others. Spero also had the good fortune to join the Buddy Rich Big Band, where he performed with drummer Dave Weckl and met longtime Prince drummer John Blackwell. He ended up working with John Blackwell's band for several years after that. In January 2013, Spero received the Best Jazz Entertainer award at the Chicago Music Awards. Last Spring, Spero toured with the Miles Electric Band under the direction of Vince Wilburn, Jr. and alongside the likes of Christian Scott and Darryl Jones, among others.
There is an honesty and openness in Spirit Fingers' music that is almost palpable. Greg Spero, who is a practicing Buddhist, concludes "I want to explore a landscape of music that is uncharted. I want to use the compass of music history and an intellectual understanding of the essence of music to guide me into its center, where I can access something rare and special that goes beyond the intellectual understanding and can only be brought into this world from a spiritual grounding, with a human as its vessel."
Shanachie Entertainment