STELLAR AWARD NOMINATED VOCALIST
ZACARDI CORTEZ
ZOOMS INTO BILLBOARD TOP 25 WITH NEW RADIO SMASH "1 On 1"
Gospel star Zacardi Cortez is making a whirlwind re-entry on to the music scene after a yearlong recording break following the release of his best-selling debut CD, "Zacardi Cortez: The Introduction" (Worldwide Music Inc.) in spring 2012. Cortez' soul-stirring new radio smash, "1 on 1," has debuted at #22 on both this week's Mediabase gospel chart and next week's Billboard magazine Hot Gospel Songs chart after only two weeks in circulation.

To continue, please click "MORE"!
Gico Music Celebrates the 10th CD Releases of Songstress Gina Carey
On September 28th "The Soul Songbird" will release her 10th CD "Funk Rhythm & Soul"
Palm Desert, CA, July 29, 2013 –(PR.com)– After nine successful CD releases, "Funk Rhythm & Soul" is sure to be the most successful releases of Gina Carey's career. Even though her 6th CD, (Melodic), landed the #1 spot on the UK Soul Charts, "Funk Rhythm & Soul" is predicted to gain even more rave reviews.

To continue, please click "MORE"!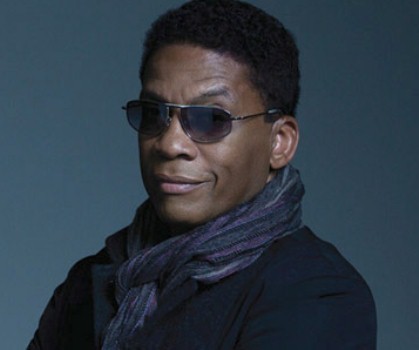 Legacy Announces Herbie Hancock:
The Complete Columbia Album Collection
1972-1988

Deluxe box set features all 31 albums (across 34 CDs) released by Columbia Records; Includes first U.S. release of 8 albums which originally appeared on CBS/Sony (Japan)

NEW YORK, July 29, 2013 /PRNewswire/ — Herbie Hancock: The Complete Columbia Album Collection 1972-1988 brings together, for the first time, the master musician's complete Columbia Records and CBS/Sony Japan catalog. The deluxe 34-CD box set arrives in stores November 12, 2013, through Columbia/Legacy, a division of Sony Music Entertainment.
MUSIQ SOULCHILD & SYLEENA JOHNSON'S NEW REGGAE SINGLE CRACKS ITUNES R&B TOP 100 CHART
ATLANTA, GA – JULY 30, 2013: Musiq Soulchild and Syleena Johnson's new reggae duet single, "Feel the Fire," has just entered the iTunes R&B/Soul Top 100 Singles Chart. The Grammy Award-nominated duo released the single Tuesday, July 16, 2013.

To continue, please click "MORE"!
WATCH TMG Contemporary Christian recording artist Janice Peterson's video and single "You Are" (Available Now)
The New Single and Video are off her Debut CD: The Janice Peterson Project – God Is Real…Live in Houston
Houston, Texas (July 30, 2013) – Every now and then a songwriter pens an awe inspiring song designed to usher listeners into a place that produces an atmosphere of pure, harmonious, exaltation and worship.
To continue, please click "MORE"!
AFRICAN REGGAE LEGEND
ALPHA BLONDY RELEASES HIS LATEST STUDIO ALBUM MYSTIC POWER
TODAY JULY 30 ON VP RECORDS
With over 15 albums under his belt, West-African reggae vocalist Alpha Blondy returns with his latest studio effort Mystic Power, available in U.S. digitally and in stores today July 30 on VP Records.

To continue, please click "MORE"!
The City of Chicago Honors Ten-Time GRAMMY® Award Winner Chaka Khan with Street Naming
July 28, 2013 Declared "Chaka Khan Day" in Her Hometown
(Los Angeles, CA – July 29, 2013) – The City of Chicago honored ten-time GRAMMY® Award winner Chaka Khan with a Street Naming of "Chaka Khan Way" on Saturday, July 27, and declared Sunday, July 28, 2013, "Chaka Khan Day" in Chicago, her hometown. The weekend-long celebration also included a free outdoor concert in Millennium Park.
The music icon, who was honored for her stellar 40-year career in music and entertainment, participated in the ceremonial unveiling of Chaka Khan Way on S. Blackstone Avenue, between 50th and 51st Streets, with her family, including her mother Sandra Coleman, her sister, Tammy McCrary, and a host of other relatives in the Chicago area.

To continue, please click "MORE"!
Multi-Platinum Superstars TLC Return With A New Album Featuring Brand-New Music
ALBUM TO BE RELEASED BY LAFACE/EPIC RECORDS ON OCTOBER 15TH PRIOR TO PREMIERE OF VH1'S BIOPIC, CRAZYSEXYCOOL: THE TLC STORY, STARRING KEKE PALMER, LIL MAMA, AND DREW SIDORA
ROZONDA "CHILLI" THOMAS AND TIONNE "T-BOZ" WATKINS TO BE JOINED BY LIL MAMA FOR REUNION PERFORMANCE AT MIXTAPE FESTIVAL 2013 ON JULY 27TH IN HERSHEY PARK, PA
NEW YORK, July 25, 2013 /PRNewswire/ — TLC, the best-selling female group in music history, return to the spotlight with a series of exciting events, including an album, a biopic, and a reunion performance, ushering in the next phase of the group's illustrious career, which saw Rozonda "Chilli" Thomas, Tionne "T-Boz" Watkins, and Lisa "Left Eye" Lopes sell 65 million albums worldwide and become cultural icons in the process.
To continue, please click "MORE"!
Segenita Records presents Lidiaana's Debut Album "How Often"
Award – winning Artist Lidiaana embodies one of London's brightest new entrepreneurial talents. Lidiaana's sound is an ever evolving mix of RnB soul and African gospel, catchy hip hop dance beats and funky house rhythms, achingly emotive multi-lingual lyrics and buoyant melodic grooves.
To continue, please click "MORE"!