Omnivore Recordings Announces Reissue of The Mighty Clouds Of Joy's "Kickin'" LP | Coming Dec. 8th, 2023 | WATCH NEW TRAILER!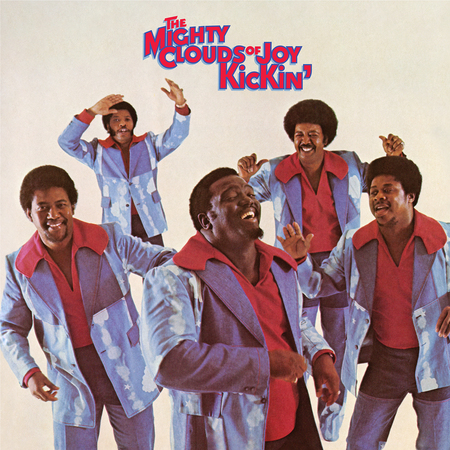 Omnivore Recordings Announces Reissue of
The Mighty Clouds Of Joy's Kickin'
out on December 8
1975 R&B, Gospel Classic Includes Single Edit of the #1 Billboard Disco Action Track "Mighty High" Plus Two Bonus Tracks
October 30, 2023: On December 8, Omnivore Recordings will release the reissue of The Mighty Clouds Of Joy's 1975 R&B, Gospel classic album, Kickin'. This reissue contains the original album, plus the rare, single versions of the #1 hit "Mighty High" and the ever present "You Are So Beautiful." Packaging contains a new essay from Tim Dillinger-Curenton, a music historian with a focus on the worlds of gospel, soul, contemporary Christian, and women's music. Kickin' is a look back at music evolution in the mid '70s and demonstrates how music transcends genres.
Formed in the late 1950s, The Mighty Clouds Of Joy released their initial records on the Peacock label, alongside Gospel legends The Dixie Hummingbirds,The Five Blind Boys Of Alabama, The Sensational Nightingales, and more.
Pre-order HERE!
In 1974, they moved to ABC Records, and along with producer Dave Crawford (Wilson Pickett, The J. Geils Band, B. B. King), released their acclaimed crossover release, It's Time. The following year, Kickin' exploded onto the charts, landing a #1 single on Billboard's Disco Action Chart with its lead track, "Mighty High." The album contained other high-energy originals, as well as covers of Stevie Wonder, Billy Preston, and Kiki Dee. Gospel music had branched into universal music, and songs that spoke to listeners of all genres. Despite the criticism they received from the Gospel community, their move into the world of Gospel-based R&B would prove popular, they would become three-time Grammy® winners.
Kickin' Tracklist:
1. Mighty High
2. Leanin'
3. You Are So Beautiful
4. I've Got The Music In Me
& Superstition
5. Millionaire
6. Touch My Soul
7. Standing On The Real Side
8. Everything Is Love
Bonus Tracks
9. You Are So Beautiful (Single Edit)
10. Mighty High (Single Edit)
Missing Piece Group