Singer Gregory Porter to Release 1st Ever Holiday Album "Christmas Wish" on Nov. 3rd, 2023 | LISTEN!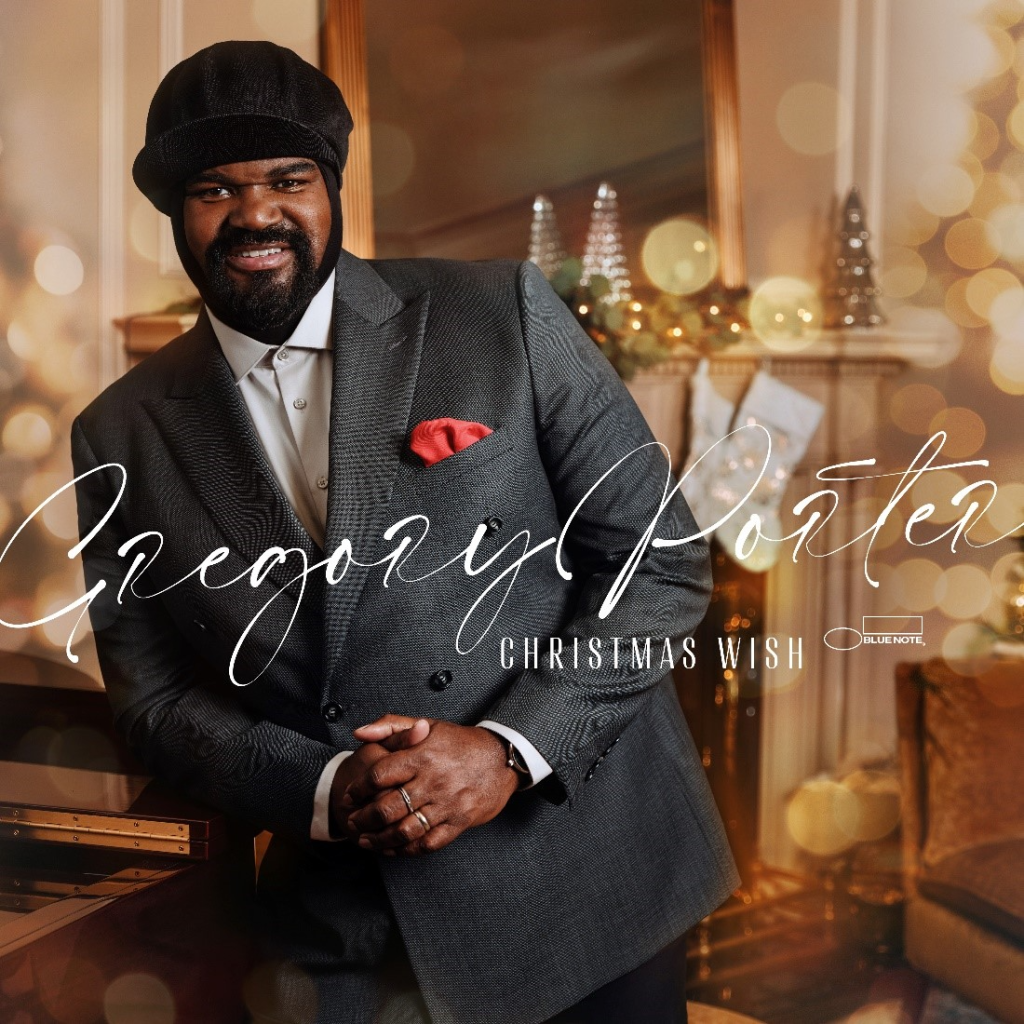 GREGORY PORTER ANNOUNCES HIS FIRST-EVER HOLIDAY ALBUM
CHRISTMAS WISH
A UNIQUE FESTIVE SELECTION, CHOSEN BY GREGORY
PLUS 3 BRAND NEW SONGS, WRITTEN BY THE MAN HIMSELF
TO BE RELEASED NOVEMBER 3 VIA BLUE NOTE/DECCA RECORDS
With his customary class, elegance, and sophistication, GRAMMY-winning singer-songwriter Gregory Porter today announces his first-ever Christmas album, to be released on November 3 via Blue Note/Decca Records. Entitled Christmas Wish it is a loving tribute to his favorite time of year – and to great songwriters, singers, and interpreters including Stevie Wonder, Ella Fitzgerald, Marvin Gaye, Dinah Washington, and Nat King Cole. In addition to this list of world class names, Porter himself has added to the Christmas songbook with three original tracks, soon to be favorites for the festive season, including the first single "Everything's Not Lost" which is out now.
Backed by his long-time band and produced by repeat collaborator Troy Miller, the album features inspired interpretations of carols, standards, and soulful sixties deep-cuts including "Silent Night," "Little Drummer Boy," Marvin Gaye's "Purple Snowflakes," Stevie Wonder's "Someday At Christmas," and Frank Loesser's "What Are You Doing New Year's Eve?," which features a special guest appearance by GRAMMY-winning vocalist Samara Joy.
The theme of sharing and caring at Christmas, and the sense of renewal and revival that comes when the year draws to a close, is all here in Porter's most personal contribution – his trio of new, self-penned songs, "Christmas Wish," "Heart For Christmas," and "Everything's Not Lost," an elegant piano ballad that is Porter's persuasive plea to remember those less fortunate than ourselves. "I'm always thinking of balance" he explains. "That has been instilled in me and it keeps coming up in a lot of my music. At your highest, at your greatest, at your most pleasant time, don't forget about other people who are suffering."
Christmas Wish features Porter's longtime pianist Chip Crawford on piano, Emmanuel Harrold on drums and percussion, Gregoire Maret on harmonica, Jahmal Nichols on bass, Ondre Pivec on Hammond organ, Tivon Pennicott on flute, soprano saxophone, and tenor saxphone, and backing vocals by Stephanie Fisher-Alvarenga, Chris Ashley Anthony, and Sheherazade Holman with orchestral contributions from the Kingdom Orchestra. The album was recorded between Sear Sound Studio in New York City and London's Crossways Studio and Abbey Road Studios.
TRACKLIST
1. Silent Night
2. Christmas Waltz
3. Everything's Not Lost
4. Someday at Christmas
5. Purple Snowflakes
6. Little Drummer Boy
7. What Are You Doing New Year's Eve? feat. Samara Joy
8. Christmas Wish
9. Cradle in Bethlehem
10. Do You Hear What I Hear?
11. Christmas Time is Here
12. Heart for Christmas
Porter will be warming up the winter months as he tours the globe with his band. He returns to London's Royal Albert Hall on Dec. 13 (after three sold-out shows there earlier this year) and has also announced special holiday concerts at the Saenger Theatre in New Orleans (Dec. 20), Fox Theatre in Atlanta (Dec. 21), Detroit Opera House in Detroit (Dec. 22), and a New Year's Eve performance at The Kennedy Center in Washington DC (Dec. 31). For ticket information visit www.gregoryporter.com/tour.
GREGORY PORTER – TOUR DATES:
Oct. 5 – Arena Theatre – Houston, TX
Oct. 6 – Bruton Theater at The Black Academy Of Arts And Letters – Dallas, TX
Oct. 8 – Los Cabos Jazz Festival – Cabo San Lucas, Mexico
Dec. 5 – Mitsubishi Electric Halle – Dusseldorf, Germany
Dec. 6 – Messe Und Congress Centrum Halle Münsterland – Münster, Germany
Dec. 8 – Musik Und Kongresshalle Lübeck – Lübeck, Germany
Dec. 9 – Elbphilharmonie – Grosser Saa – Hamburg, Germany
Dec. 12 – Kauno Žalgirio Arena – Kaunas, Lithuania
Dec. 13 – Royal Albert Hall – London, UK
Dec. 15 – Alexela Kontserdimaja – Tallinn, Estonia
Dec. 16 – Alte Oper – Frankfurt , Germany
Dec. 20 – Saenger Theatre – New Orleans, LA
Dec. 21 – Fox Theatre – Atlanta, GA
Dec. 22 – Detroit Opera House – Detroit, MI
Dec. 31 – The Kennedy Center – Washington DC
Follow Gregory Porter:
Website • Facebook • Twitter • Instagram
Blue Note Records