Gospel Singer Angela Moss Poole Releases New Single "God Alone" | LISTEN!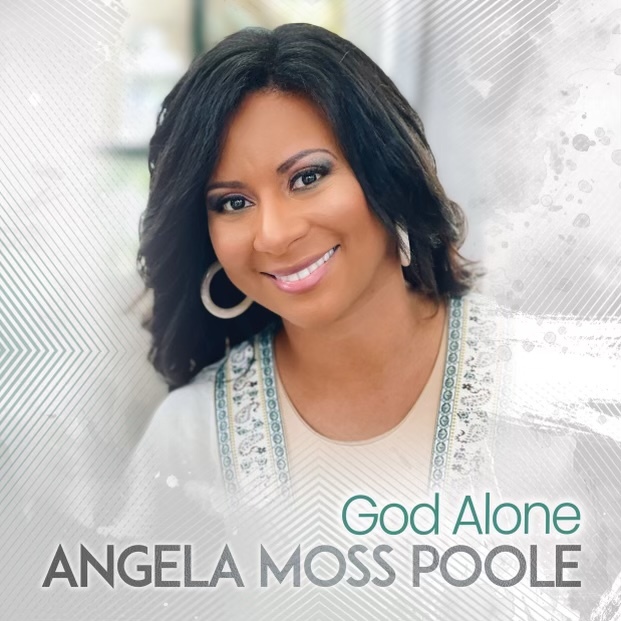 ANGELA MOSS POOLE'S NEW DIGITAL TRACK "GOD ALONE" OUT NOW
CURRENT RADIO SINGLE "SPEAK TO THE MOUNTAINS" IMPACTING GOSPEL RADIO
MONDAY, OCTOBER 31, 2022 (Daytona Beach, Florida) – – Gospel recording artist Angela Moss Poole newest digital track "God Alone" is out now and available on all music platforms for digital download or streaming.
Released on Friday, October 28, 2022, the song is produced by Todd Dulaney's Dulaneyland Music and Angela Moss Poole. "God Alone" is currently featured on various gospel playlists including Pandora's _ New Gospel Now Premier list and Amazon music's _ Gospel Now.
The Florida native's current radio single "Speak to the Mountains" continues to gain traction at Gospel radio and is quickly reaching Top 50 on the Gospel Airplay chart.
ABOUT ANGELA MOSS POOLE:
The noted recording artist and songwriters contributions, spans across music and film. She is a graduate of Florida Agricultural and Mechanical University (FAMU) where she earned a Ph.D. in Educational Leadership and a Bachelor of Science in Accounting. She also earned a Master's degree in Accounting from Florida State University. Dr. Poole is also a certified John Maxwell leadership coach, speaker, and trainer, and serves on the advisory board for former NBA basketball star Vince Carter's Embassy of Hope Foundation.
Angela Moss Poole's love for God and philanthropy inspire her to support causes such as domestic violence, women's empowerment, and financial education. She is the founder of the Foundation for Wealth Building, Inc., a voting member of the Gospel Music Association, and a member of the National Association of Black Female Executives in Music and Entertainment.
Connect with Angela Moss Poole:
Website: www.angelamosspoole.com | Instagram:@AngelaMossPoole | Twitter: @AngelaMossPoole | Youtube: AngelaMossPooleMusic
Hardy PR