Singer Monique Nikkole Releases New Holiday EP "Christmas" | LISTEN!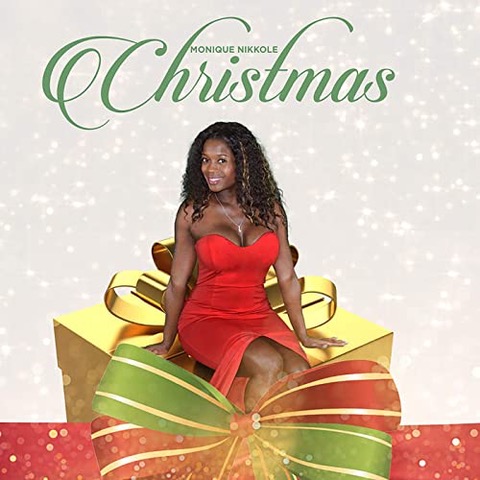 Get in the mood this Christmas with Monique Nikkole's Christmas EP.
Award winning singer/songwriter. GRAMMY Member. 1.2 million streams on main catalogue 1.1 million streams on Sound Cloud mixtape! Streaming everywhere worldwide!
Monique Nikkole was born and raised in Canarsie Brooklyn and started singing at the tender age of two. No matter where she was, she was singing. Monique would participate in local talent shows sporadically through her youth and also sang in school and church choirs. Monique took a hiatus from singing for a number of years because of the lack of support from her parents. Singing was viewed as a hobby not a career. Her father was also a singer and his experiences as a singer weren't positive enough for him to allow his baby girl into the "lion's den". The arts weren't fully supported within her family. Her parents felt education and finding secure employment was much more important. For this reason Monique Nikkole put singing on the back burner and decided to listen to them, she pursued her education, and currently has a respectable career as a law professional. Although she did listen to her parents she still had the burning desire to keep music in her life.
Monique Nikkole has owned three recording studios, two production companies, a music management company, a publishing company and film company. With over 20 years of entrepreneurial, business, and professional acumen, Monique Nikkole is a vocalist with a sincere interest in the music industry and has used her spare time to work with rising stars and artists seeking fame and entertainment fortune via her companies. She embodies a unique ability to ferret out and appreciate raw talent; represented via the eclectic and eccentric music from the street and beyond. Monique has finally decided to stand front stage and use all of her music knowledge to catapult her new venture as a "new artist". Having this continued involvement within her music companies has kept her ear to the street, and her finger pressed firmly on the pulse of the music industry. Monique has worked in multiple capacities within the music business but her true raw talent kept pushing to the surface and has finally erupted! They say the best investment made is in yourself! Here comes Monique Nikkole!
"Give Love on Christmas Day"
"This Christmas"
"Christmas Song"
"O Holy Night"
"Winter Wonderland"
"Do You Hear What I Hear"
moniquenikkolemusic.com