Flutist Jef Kearns to Release New EP "The Flute" on Feb. 27th, 2016 | LISTEN!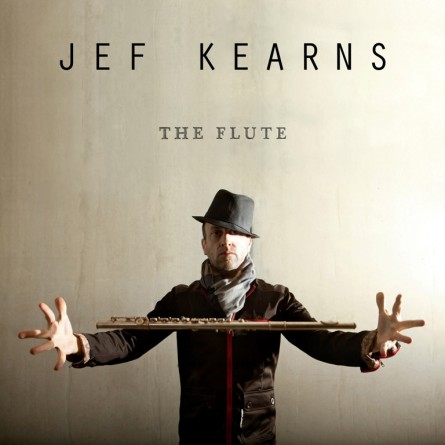 Jef Kearns spins his unique Urban Contemporary Jazz flute flavorings on the aptly entitled, The Flute – Coming Feb. 27th, 2016
LISTEN to New Single "Hazy" feat. Karen Jewels EXCLUSIVELY on T.U.M.S. below!
While the flute is not a prominent lead instrument in the world of urban contemporary jazz, Jef Kearns has been changing that perspective in a mighty and funky way in the past decade. Before releasing his debut, On the Level in 2008, the Toronto, Canada native already immersed himself in the hip-hop/R&B music on Detroit radio stations. Kearns' upcoming, The Flute, is an five-track EP that introduces new tracks in "Hazy" and the Cyclonic Mix of "Hurricane" and revisits the title track of his 2013 CD, Soulfisticated, and a mild edgier remix of "Lavender" from On The Level.
Though choosing to remain independent via his Soul Breeze moniker, Kearns has earned massive respect of the urban jazz community and critics alike because of his articulate approach to the instrument while inviting elements of those radio inspirations, driven by extremely colorful beats. The Flute serves up a succulent plate of Kearns' dexterous flute work in an impressive package blending jazz with R&B spunk and funk.
Hazy
Produced by Timian
Writers: Timian, Karen Jewels, Jef Kearns
Hurricane (Cyclonic Mix)
Produced by Kobena Aquaa-Harrison
Writers: Jef Kearns, Kobena Aquaa-Harrison
Soulfisticated (Cool Out Extended Mix)
Produced by John Campbell
Writers: Jef Kearns, John Campbell
Lavender (2016 Mix and Master)
Produced by John Campbell
Writers: John Campbell, Jef Kearns
Album mixed by Douglas Romanow (Noble Street Studios, Toronto)
Mastered by Tom Coyne (Sterling Sound, NYC)
Connect with Jef Kearns
Facebook: https://www.facebook.com/SoulFlute/
Twitter: https://twitter.com/soulflute
Official Website: http://jefkearns.com/
Peggy Oliver
The Urban Music Scene