Hil St. Soul Releases New Single "One Life" | LISTEN!
by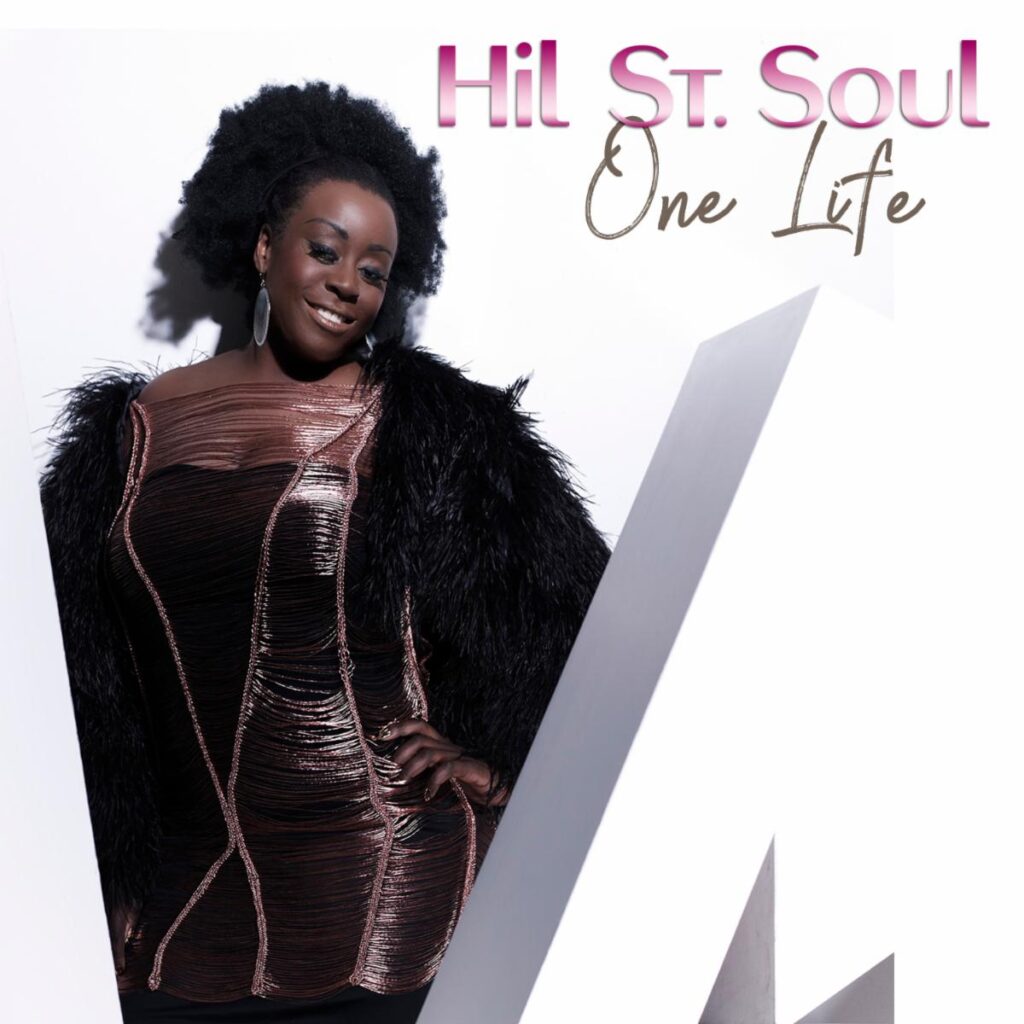 Hil St. Soul Invites Us To Celebrate Life, Get In The Music,
Get Lost In The Groove & Remember We Only Have
"One Life" (Produced by Regi Myrix For Myrix Media Group)
"I'm a fan of good music. The kind that hits you in the heart, mind and soul!" says Hilary Mwelwa the voice that is Hil St. Soul (pronounced Hill Street Soul). The striking Zambian born Hilary Mwelwa burst onto the UK music scene in the early 2000s and has not looked back. She has shared the stage with D'Angelo, Kelis, Macy Gray and Angie Stone and collaborated with Incognito and Noel Gourdin. Her infectious grooves, poetic and self-empowering lyrics are a hallmark of her soulful, sensuous and hypnotic vocals.
In a market overcrowded with vanishing one hit wonders, Hil St. Soul delivers the kind of music that promises to stand the test of time. Her 2000 recording debut, Soul Organic, was pegged as one of Blues & Soul Magazine's 'best albums of the year' and featured a cover of the Aretha Franklin classic "Until You Come Back To Me" which received considerable airplay on American Smooth Jazz stations as did her cover of the Isley Brothers' hit "For The Love of You" from 2002's Copasetik & Cool. Blessed with an intensely rich, soul-drenched and honey-toned alto and armed with serious lyrical and compositional sensibilities, Mwelwa's 2006 SOULidified showcased her powerful chops and soul stirring vocals and highlighted the steamy and sexy duo with Dwele, "Baby Come Over," and the endearing "Sweet On You." Black Rose followed in 2008 featuring the catchy anthem "Don't Forget The Ghetto" and the dreamy "Sweetest Days."
"As soon as I heard the track it gave me an uplifting euphoric feeling and I
wanted to write something that complimented this. I noticed that a lot of my
family and friends were getting caught up in the daily routine of life at the
expense of enjoying it…existing rather than living and this inspired me to write
this song which is about making time to celebrate life. It's about making the
most of the time we have by creating special memories and embracing
those moments."- Hil St. Soul
Born in Lusaka, Zambia, Hilary Mwelwa relocated to London with her family at age five. As a child she adopted her father's love of music, as their home was immersed with the sounds of traditional Zambian music along with American R&B/Soul icons Aretha Franklin, Marvin Gaye and Stevie Wonder. As a graduate of London's Westminster University, Hilary had early ambitions to go into the science field and earned a degree in biological sciences. She shares, "While I was in school studying sciences, I started to explore my musical interests and I decided that I wanted to pursue music more seriously. I took a year off from school and during this time I recorded my first demo. I have never had formal music training but I was brought up on a diet of Soul, R&B, Gospel and Pop music from an early age." Luckily for us Mwelwa's path has led her to follow her heart and her music. She concludes, "I could have pursued a nice comfortable career path but music is where my heart is. I do believe that everything you do in life leads you to your ultimate destiny. My personal motto is live life to the fullest and to spend your time doing what you love. You have to enjoy each day as if it were your last."
Shanachie Entertainment