R&B Singer Freddie Jackson Releases New Single "Find My Way" | LISTEN!
by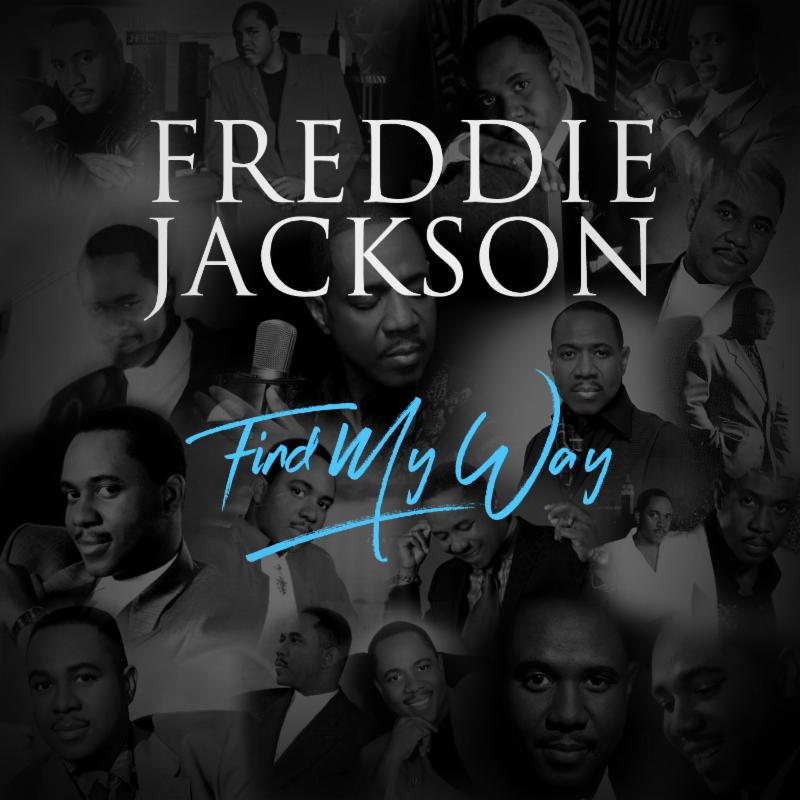 Freddie Jackson Releases Introspective New Single "Find My Way"
From His Recently Released Album, Love Signals
For urban contemporary listeners and music lovers, there is no doubt that the incomparable, Freddie Jackson is one of the most iconic male R&B vocalists of all time. With almost four decades as the voice loved by the grown & sexy, the award-winning hitmaker is still touring and performing timeless classics like "Rock Me Tonight (For Old Times Sake)" (1985), "Have You Ever Loved Somebody" (1986), "Jam Tonight" (1986), "Do Me Again" (1990), "You Are My Lady" (1985), and "Nice & Slow"(1988).
Known for his sensual slow jams and songs that serenade, Jackson's newest album, Love Signals (2018) is a departure from the love songs we are used to. Each song was carefully curated to send "love signals" of passion, love, and light all over the world. From its orchestral opening to the instrumental driven collaborations with master musician Gerald Albright on Hold Me Tonight, Jackson hopes his music can be a vehicle for peace, love, and healing to all who listen.
The first single released from Love Signals is the upbeat "Without You." The second single, "Find My Way," written by Freddie's band, Ju-Taun (Samoeun Cheng, James Evans, Jacob Evans) and produced by James Evans, comes at a significant time in Jackson's life. "Find My Way is a song that so many of us would relate to as we evolve into becoming who we're really meant to be," shares Freddie. "It's a self-discovery song about reclaiming your identity, reinventing yourself, and living an authentic life. Find My Way comes at a time in my life when I feel renewed. I've struggled with serious health problems which I've overcome and in the midst of those moments I also was trying to re-discover who I am and find my place musically."
Like most artist, Jackson chronicles how he's 'finding his way' on social media platforms like Instagram, Facebook and Twitter where he connects with followers daily sharing comical stories, celebrity encounters, introspective thoughts and more.
Whether it's time to dance, time for romance, and even in contemplative moments, Freddie has earned his place as an R&B legend who still continues to create pure timeless music!
Love Signals is available for purchase across all digital platforms. Rediscover Freddie Jackson all over again! Click the Spotify links to listen to the Love Signals album and new single, "Find My Way!" Purchase Love Stories on all digital music services including itunes, amazon, and more.
Visit freddiejackson.net for more information and upcoming tour dates.
Jackie O & Co