Singer William Bell Releases Amazon Original Single "In A Moment Of Weakness"
by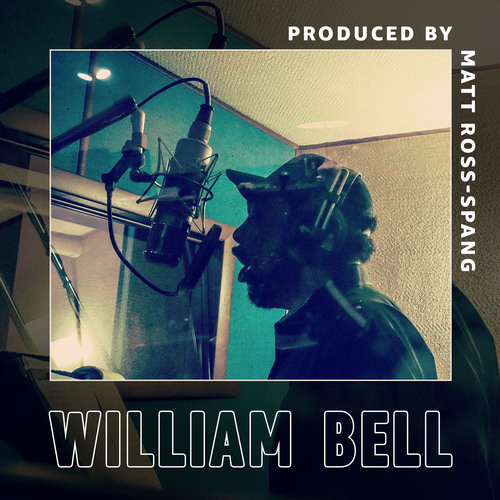 William Bell Releases Amazon Original
"In a Moment of Weakness"
Song Produced by Matt Ross-Spang for Amazon Music's "Produced By" series
Today, GRAMMY Award-winning artist William Bell released a new song titled "In a Moment of Weakness." Produced by GRAMMY Award-winning, Memphis-based producer Matt Ross-Spang, it's the fourth song released from the new Amazon Original "Produced By" series. Developed to spotlight today's community of producers working behind the scenes to develop the best in music, "Produced By" pairs these producers with some of today's top artists across various genres to create exclusive, new recordings for Amazon Music listeners.
Listen here: https://amzn.to/2CUkUNU
Earlier this week saw the release of Amazon Original songs from GRAMMY Award-winning artists Al Green, Margo Price and John Prine, all produced by Ross-Spang. Future "Produced By" installments will feature acclaimed producers and artists from a variety of genres including Latin, Indie, Country, and R&B.
"This song that I recently wrote with Bill Elder is a slice of classic Memphis soul with a contemporary feel," says Bell. "It was a joy to record it with Matt Ross-Spang at Sam Phillips Studio in Memphis." Bell's 2016 full-length This Is Where I Live won a GRAMMY award for Best Americana Album.
"I've always been a huge William Bell fan," says Ross-Spang. "He was essential to Stax Records as a performer and a songwriter. For this project William sent over a few demos of original songs and immediately upon hearing 'In a Moment of Weakness' I knew it was the one we had to do! It's another classic William Bell song co-written with Bill Elder. Production wise, I wanted the music to feel like an extension of his early records 'You Don't Miss Your Water' and 'Everybody Loves a Winner,' which are two of my favorites. William gave an absolute stunning vocal performance singing live with the band that included Hi Rhythm's Charles and LeRoy Hodges, Ken Coomer and Dave Cousar. To top it all off Memphis legend/Stax arranger Lester Snell wrote a moving string arrangement for the song!"
"In a Moment of Weakness" was recorded live to 2 inch analog tape at Sam Phillips Recording Service in Memphis, TN with Ken Coomer on drums, Leroy Hodges on bass, Dave Cousar on guitar, and Reverend Charles Hodges on B3 organ.
"As first and foremost a music fan and now as a producer, I've always been drawn to artists with unique voices whose gift transcends genre and time," said Matt Ross-Spang. "I'm excited and honored to play a role in this innovative opportunity Amazon Music is providing these extraordinary individuals. As my hero Sam Phillips said: 'If you're not doing something different you're not doing anything!'"
Matt Ross-Spang began interning at Sun Studio at age 16, eventually working his way up to Chief Engineer & Operations Manager. In 2015, Ross-Spang left Sun to become an independent engineer, producer, & mixer based primarily out of the legendary 1960 time capsule studio Sam Phillips Recording Service. Recent productions by Matt include both albums by Margo Price, as well as the latest Lucero, Nicki Bluhm and Sean Rowe records. He won two GRAMMY Awards for his work on Jason Isbell's Something More Than Free and The Nashville Sound, and has worked on several GRAMMY-Nominated Albums such as Lori McKenna's The Bird and the Rifle, Brent Cobb's Shine On Rainy Day and Luther Dickinson's Blues and Ballads. He recently mixed unreleased Elvis Presley tracks for the compilation album Way Down in the Jungle Room and the Elvis documentary The Searcher. More info is available on Matt Ross-Spang's official website, in the project's official trailer, and in his new "First and Last with Amazon Music" video.
Amazon Music listeners can simply ask, "Alexa, play the playlist Produced by Matt Ross-Spang" in the Amazon Music app for iOS and Android and on Alexa-enabled devices. addition to the new track, Amazon Music listeners can access hundreds of Amazon Original songs and numerous albums featuring both emerging and established artists across numerous genres, available to stream and purchase on Amazon Music.
Missing Piece Group