Bassist Brian Bromberg Releases New Album "Thicker Than Water" | LISTEN TO NEW MUSIC!
by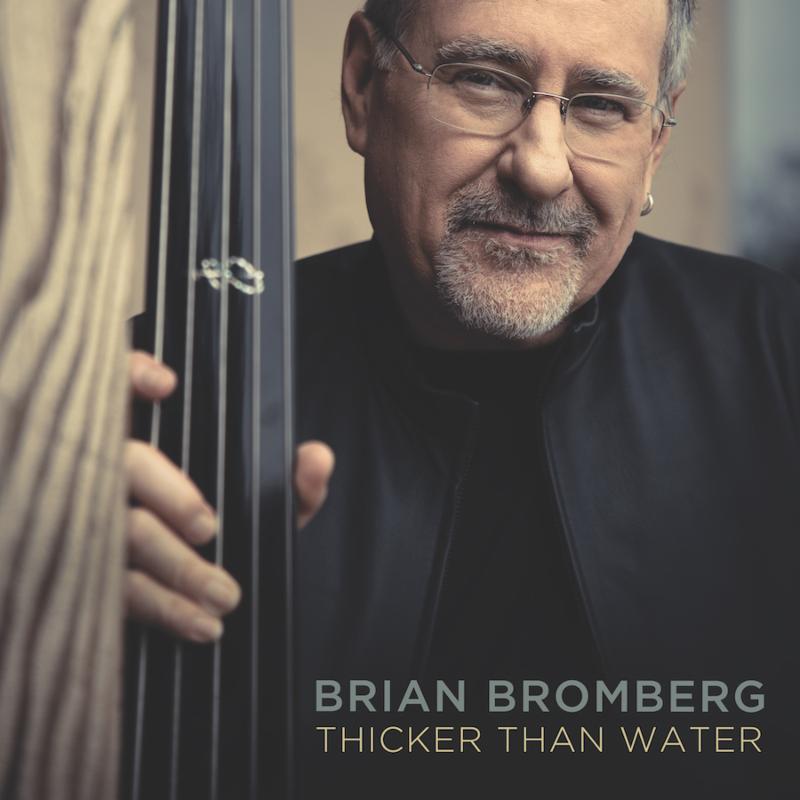 Bass Virtuoso Brian Bromberg, Utilizing 11 Unique Basses,
Creates a Funkified Time Machine on Thicker Than Water
Album Features One of the Last
Performances from the Late George Duke
Brian Bromberg's career began as a teenager backing saxophonist Stan Getz. In the nearly forty years since and over 20 projects in his catalog, Bromberg has established himself as a first-call master of the upright as well as electric basses, releasing more than 20 albums globally as a leader and providing low-end for the likes of Chris Botti, Lee Ritenour and Michael Bublé.
"Thicker Than Water is a record I've been wanting to make for a very long time," says the dynamic bass virtuoso Brian Bromberg. "I love the upright bass. It's where my heart and soul is. My connection with that instrument is unlike anything in my life. I also love the electric bass and really wanted to explore its endless possibilities on this project." That love of the bass is evident across the wide-range of irresistible grooves found on Thicker Than Water, available today on Artistry Music.
Across 13 tracks, Bromberg utilizes 11 different basses to create an orchestra of unique tones and rapid-fire runs. Helping Bromberg wield the groove are trumpeter Randy Brecker, saxophonists Marion Meadows, Najee, Everette Harp, Brandon Fields and Gary Meek, as well as one of the last performances from the late keyboard master George Duke.
Punchy brass and powerful energy from saxophonist Everette Harp ensure that everybody is going to have a good time on the album opener "Is That the Best You Can Do?". Bromberg immediately displays a technical mastery that is focused like a fine-point laser. "Minneapolis 1987" is a funkified time machine cleansed by the waters of Lake Minnetonka. "Take your pick. It could be Jimmy Jam, Terry Lewis, Prince. It could be Larry Graham. It could be Morris Day. Pick one or all," says Bromberg. "It's all a vibe and a sound. Minneapolis absolutely had a sound. Look at the talent that came out of there. You hear the first eight bars and you are done. It says everything."
Recorded comfortably at his home studio in Southern California, Bromberg surrounded himself with musicians he trusts to record an album that resonates with personality and personability. Bromberg's virtuoso skills are in service to the groove and each track moves with a refreshingly funky honesty.
"I hope people listen to it with open mind and open heart," says Bromberg. "A lot of people familiar with me may not be expecting a record that grooves this hard. I think a lot of people are going to be surprised by the vibe and the pocket. Some people think the bass should sound like it did in 1965. Thump, thump, thump. But, hey, that's not for everyone."
Brian Bromberg · Thicker Than Water
Artistry Music · Release Date: July 13, 2018
For more information on Brian Bromberg, please visit: BrianBromberg.net
DL Media