R&B Songstress Sabreen Staples Releases New Single "Feels Good" | WATCH NEW VIDEO!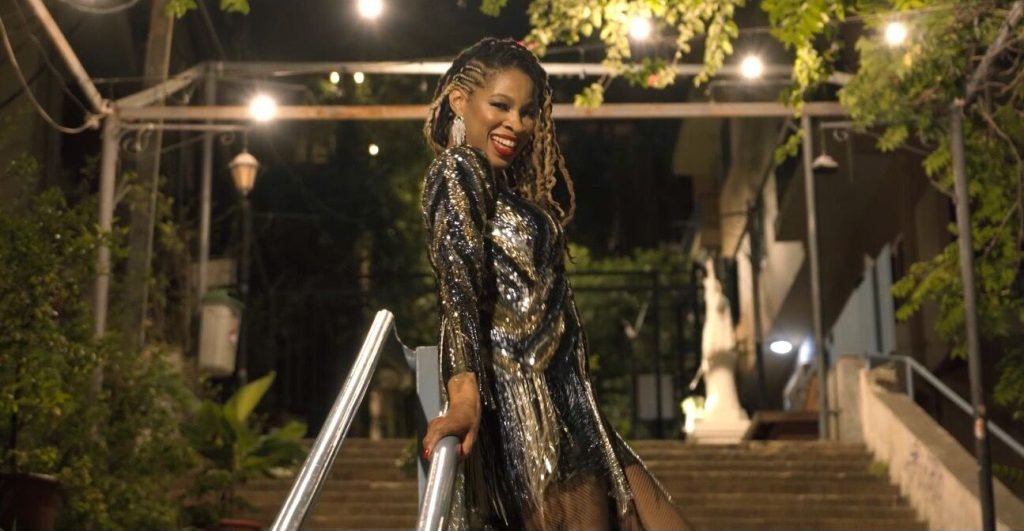 R&B Songstress Sabreen Staples Releases New Single "Feels Good"
Sabreen Staples, a luminary in the realm of music and entertainment, is a gifted artist and an esteemed alumna of Berklee College of Music. Her journey through the world of music has been nothing short of extraordinary, marked by a transcendent vocal range that effortlessly traverses diverse genres. From the sultry depths of jazz to the heartfelt melodies of R&B, from the raw power of gospel to the soulful cadences of pop and country, Sabreen's voice is a divine gift that infuses each note with heart and soul, creating an experience that transcends mere entertainment. With unwavering talent and a profound connection to her audience, she inspires and uplifts through the power of music.
Sabreen's career is a tapestry of remarkable performances and collaborations that have left an indelible mark on audiences worldwide. She graced the grand stage alongside Celine Dion in Paris, France, as the opening act at the prestigious 20/20 Expo, sharing the limelight with one of the world's most iconic voices. Sabreen also had the honor of collaborating with the legendary Gloria Estefan, lending her captivating vocals during the 2007 Berklee Commencement. Her international journey led her to enchant audiences in Lebanon, Dubai, Jordan, and Egypt, performing for luminaries such as Sting, Tyra Banks, and members of the royal Sheikh family at renowned venues like Music Hall. Sabreen's repertoire includes sharing the stage with the esteemed Michel Fadel, adding depth to her musical journey. From captivating performances at Hong Kong's Champagne Bar to her role as the lead singer for Night Rhythm in New England, Sabreen's powerful vocals resonate with audiences worldwide. Her talent extended beyond music, as she delivered stirring renditions of the National Anthem for the Boston Red Sox, including the electrifying 2009 American League East playoff at Yankee Stadium. Sabreen's remarkable journey continued with the renowned Harlem Gospel Choir, where she showcased her vocal prowess as both a lead and background singer during their tour. Her collaboration with Night Shift, recognized as the number one cover band in New England, further solidified her status as an exceptional performer. She graced the Democratic National Convention stage in 2004, where Senator Obama delivered his historic speech, and her captivating voice was featured in a London advertisement for "Hot Breakfast." In the theatrical realm, Sabreen's talent shone as she embodied the role of Doris in "Mama, I Want to Sing," earning a nomination for Best Actress at Boston's Opera House performance.
Sabreen, with her unparalleled artistry and an illustrious career rich in unforgettable moments, stands as a shining Star in the world of entertainment. Her ability to transcend genres and touch hearts makes her the ideal choice to elevate any event or performance to extraordinary heights. Sabreen's exceptional talent, extensive experience, and profound connection with audiences promise to create indelible memories for our esteemed clientele, regardless of their location across the globe. Her new single, "Feels Good" is available on all digital platforms.
Social Media:
https://instagram.com/sabreenloves
https://www.facebook.com/sabreen.staples
https://youtube.com/@sabreenstaples31
SPOTIFY
Jay Ross Soulcravers