Reggae Singer Hopeton Lindo Releases New Album "Purpose" | LISTEN!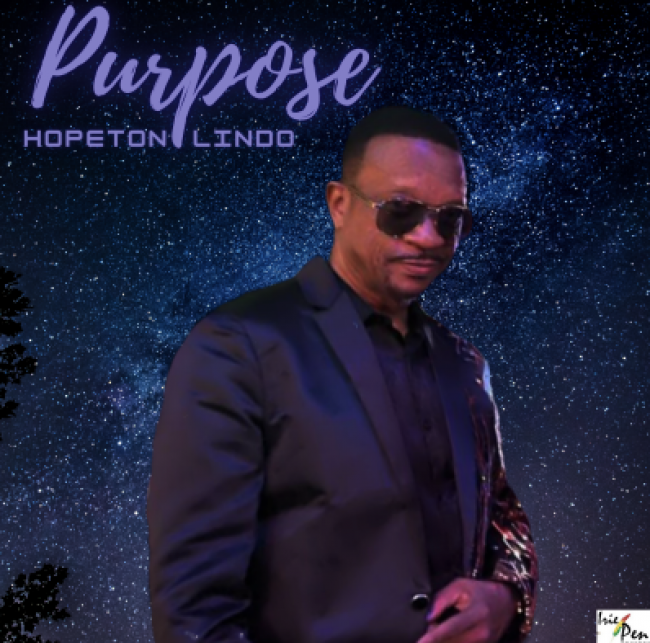 Hopeton Lindo
Releases New Album:
PURPOSE
In Jamaica, budding reggae artists usually cut their teeth on local sound systems. Those mobile discotheques regularly play beyond their boundaries, giving singers and deejays a taste of what it's like outside their comfort zone.
This has been a successful launching pad for many acts including Hopeton Lindo.
A respected singer/songwriter, Lindo has recorded five albums, the latest being PURPOSE which was released by his Irie Pen Record label in September. It contains songs like 'Don't Know Much' (with Novel-T), a cover of the ballad that won a Grammy Award for Aaron Neville and Linda Ronstadt and 15 other awesome tracks.
Since launching his career, Lindo has recorded several hit singles including 'Territory,' 'Lonely Night' 'Silent Consent' 'Gun Ting' and others. He has also earned distinction as a respected songwriter, writing and co-writing songs such as 'Telephone Love' by J C Lodge, 'Red Rose For Gregory' by Gregory Isaacs and 'Wanna Be Loved' by Buju Banton and many others.
PURPOSE album was largely recorded in Jamaica. Lindo worked with producers Sly and Robbie, Rorey Baker, Willie Lindo, Gilmore Walters, Richard Grant, Paul Gauntlett, Dave Richards, Danny Breakenridge and Jon FX.
Listen with a sense of 'Purpose' and enjoy!
RBA Publishing & Publicity