South African Pianist Thandi Ntuli to Release New Project "Rainbow Revisited" on Nov. 17th, 2023 | LISTEN!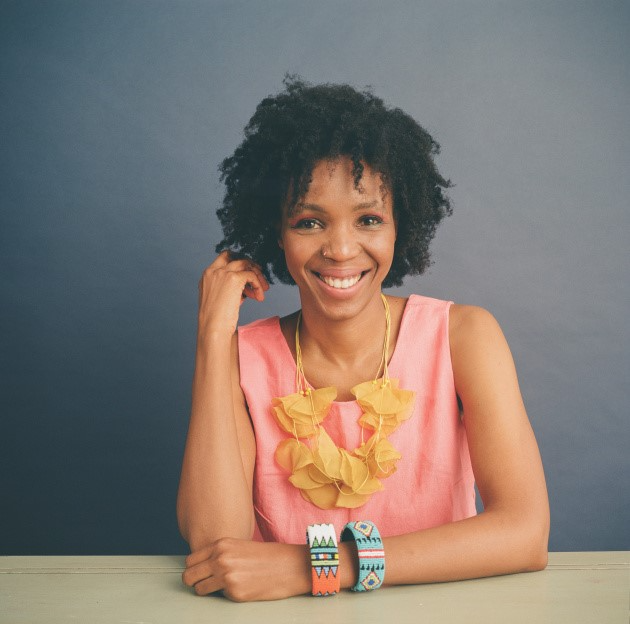 International Anthem Announces New Album
From South African Pianist, Composer & Singer Thandi Ntuli
with Producer & Percussionist Carlos Niño
UPDATE Oct. 24th, 2023: Listen to 2nd New Single "Sunset (In California)" Below!
Today International Anthem announces a new album from the Johannesburg, South Africa based pianist, composer, and singer Thandi Ntuli. The album, called Rainbow Revisited, was created by Ntuli in collaboration with producer and percussionist Carlos Niño, and will be released on LP, CD, and digitally on Friday November 17th, with cover art by renowned musician Shabaka Hutchings. Along with the album announcement and preorder, lead single "Nomayoyo (Ingoma ka Mkhulu)" is out today on all digital music platforms.
"Nomayoyo (Ingoma ka Mkhulu)" is a warmly soul-quenching, canonic piano chant played by Ntuli, who recalls: "A particularly special moment for me was when [Carlos] invited me to play something from home, which lent itself to me recording a song originally written by my grandfather that we often sing when at family gatherings."
ABOUT THE RECORD
In 2019 Ntuli traveled to Los Angeles for the first time to perform at The Ford Theatre at a show presented by The Nonsemble. She met the LA-based Niño in person for the first time during preparations for that performance, and he invited her to do a session with him and engineer Andy Kravitz at Studio 4 West.
As Ntuli recalls in her liner notes for the album: "Having been aware of some of his work… I knew that, with Carlos as producer, the artistic direction of the album would likely take me to a place I'd never considered going. A fact that had me both curious and terrified (as one tends to be when stepping into the unknown)… On that zen-like California afternoon in Andy Kravitz's cozy studio in Venice Beach, he encouraged me to play around with various iterations of my composition Rainbow. "Try it this way", "How about adding that?", "Can you breathe into the mic?", "What if you focus on the last section?", and many other explorations that eventually went through a few cuts, edits, yays and nays to become this body of work. Rainbow Revisited was birthed through that session, another session a couple of days later, and a series of many small synchronicities that led up to that moment."
Niño says: "I was super excited when I heard that Jason Sugars and Kali of The Nonsemble were bringing Thandi to Los Angeles. I was invited to play with her, Siya Makuzeni, and Katalyst Collective at The Ford Theatre. I reached out to Thandi to see if she had time and interest to get in the studio while she was here, and she did. We became fast friends, established essential trust, talked through some things, and got to work… I had always envisioned that this would be a full-length album, and we had plenty of recordings; but exactly what it was going to be, and how it was going to flow, took some time and space. In late 2021, I was called by an inner voice to return to this project and finish the album… Luckily, Thandi was into what I sent her and we were able to proceed in our collaboration, that is Rainbow Revisited."
Photo Credit: Andile Buka
Clandestine Label Services