The SRG-ILS GROUP Releases "The SRG JAZZ Compilation Album" | Avail NOW | LISTEN!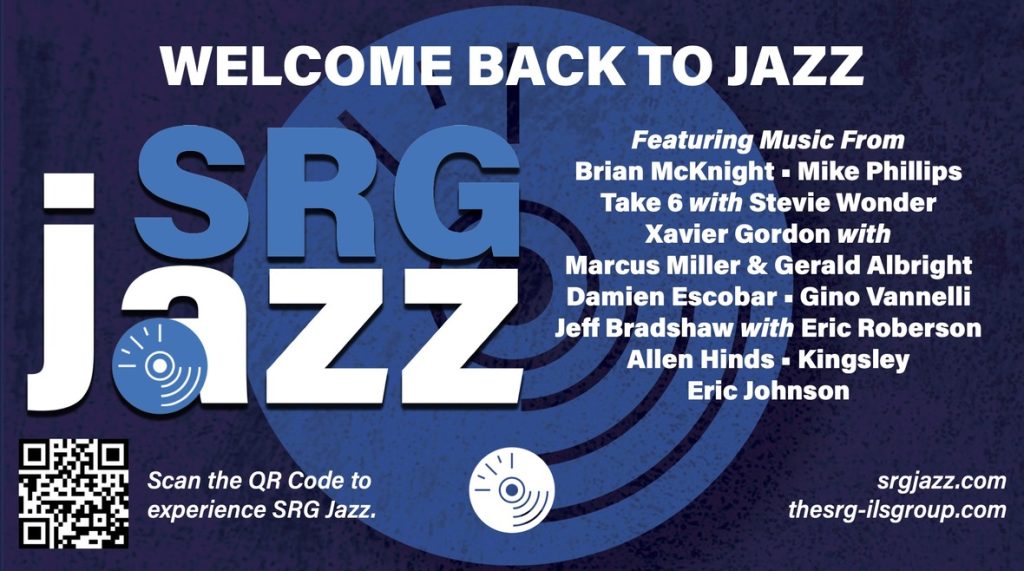 SRG-ILS GROUP Proudly Launches New Sister Label, SRG JAZZ And Releases The SRG JAZZ Compilation Album
The SRG/ILS Group is excited to announce the launch of our new imprint, SRG Jazz! At its core Jazz has always been a multi-genre hybrid, and our foundation in Soul, R&B, Gospel, and Blues music has naturally led to this new endeavor.
SRG Jazz looks to continue the development of this innately American art form by partnering with musicians who want to fully participate in their careers and their recordings. We believe that artists must participate in the ownership of their own recordings so true partnerships can exist between creators and business.
With SRG/ILS's long relationship with the Universal Music Group, SRG Jazz creates an international platform for artists to have their music heard and experienced.
The road to SRG Jazz started when the company signed Jazz saxophonist Mike Phillips and released his Hip Hop and R&B influenced album Pulling Off The Covers. In addition to the recent announcement of the signing of Jazz legend David Benoit, over the last three years there have been releases from Allen Hinds, Xavier Gordon, Damien Escobar, Jeff Bradshaw, and a new album from Mike Phillips.
We are celebrating the debut of SRG Jazz with a compilation of the best tracks released by the label including Contemporary Jazz radio hits "City Lights" by Mike Phillips, "Taboo" by Damien Escobar, and "If You Want Me To Stay" (Listen Above) by Xavier Gordon featuring Marcus Miller and Gerald Albright. Also included are classic tracks from Gino Vannelli, Take 6, and Eric Johnson.
CONNECT WITH SRG JAZZ:
Website: www.SRGJAZZ.com
Instagram: @SRG_JAZZ
ABOUT SRG JAZZ
SRG Jazz is a division of The SRG/ILS Group and The SoNo Recording Group partnered with Virgin Music (Universal Music Group) worldwide. CEO of both companies, Claude Villani, identified an opportunity within Jazz to not only work with some of the most talented musicians writing and performing today, but also to engage and challenge the genre. Principles involved are Claude Villani; CEO, Michael Cusanelli; General Manager, Mike Phillips; Senior Vice President, Bud Harner; Vice President of Promotion & A&R, Craig Davis Vice President of Radio Promotion, Jay Reason; Creative Director, Ra-Fael Blanco; Public Relations, Sydney Brown; Sales & Marketing, H "Bee" Boisseau; Project Manager, and Sander Shalinsky; Legal Counsel.
For further information about SRG/ILS please visit www.SRGJazz.com.
2R's Entertainment & Media PR