Resonance Records to Release Brazilian Composer Ivan Lins New Album "My Heart Speaks" on Sept. 15th, 2023 | LISTEN!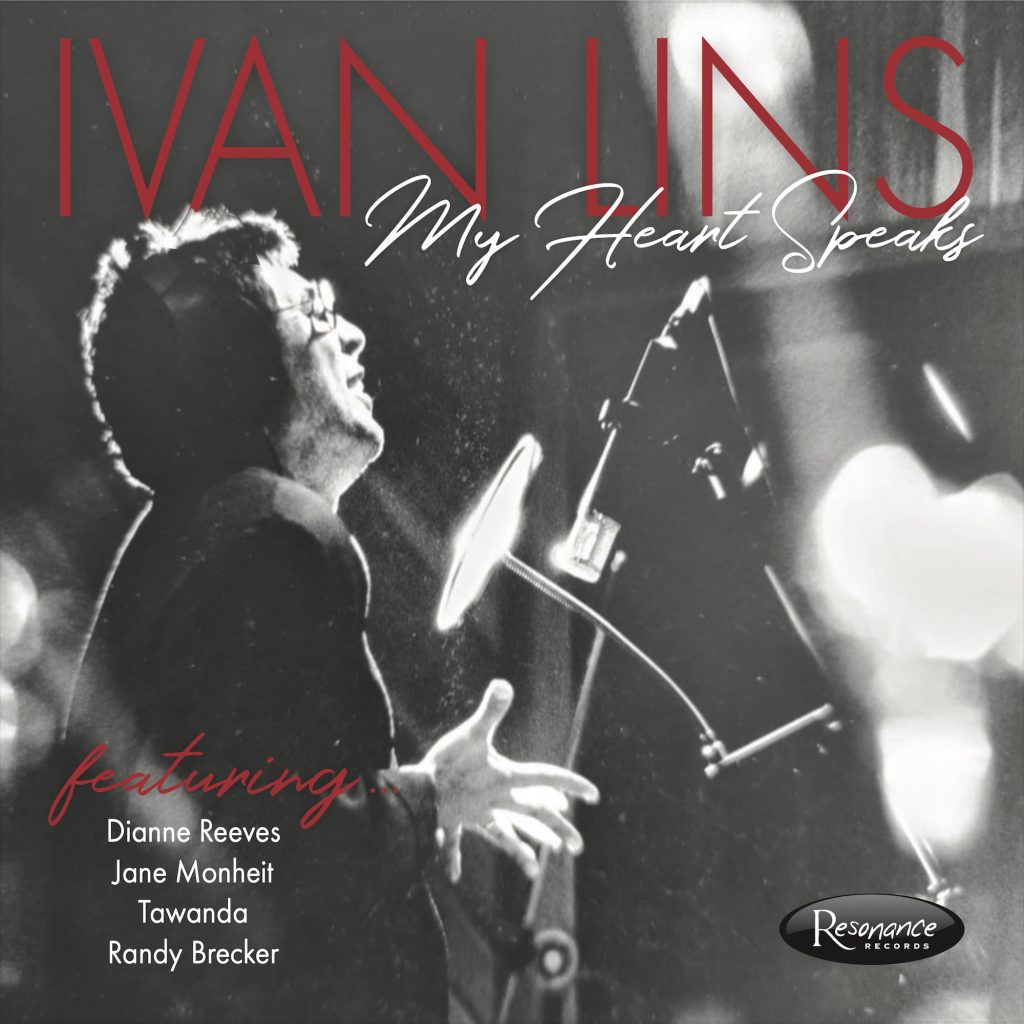 RESONANCE RECORDS IS PROUD TO PRESENT
BRAZILIAN LEGEND IVAN LINS WITH A SYMPHONY ORCHESTRA IN THE MOST SUMPTUOUS ALBUM OF HIS CAREER
Out September 15, 2023, My Heart Speaks features Jazz Vocal Icons Dianne Reeves and Jane Monheit, Rising Star Singer Tawanda, and Trumpet Great Randy Brecker
Follow Up to Eddie Daniels' 2020 Acclaimed Resonance
Tribute to Ivan Lins, Night Kisses
Los Angeles 2023 – Ivan Lins is one of the most treasured and recorded Brazilian composers in the world and a melodist with few equals. The winner of four Latin Grammy Awards, Lins has recorded nearly fifty albums since 1970; they contain countless songs, notably "Madalena" and "Começar de Novo" (To Begin Again), that have become standards in his country. "Love Dance," co-written with his longtime arranger, Gilson Peranzzetta, and lyricist Paul Williams, is Lins's English-language classic. Its performers include Sarah Vaughan, Peggy Lee, Mark Murphy, Shirley Horn, Blossom Dearie, Carmen McRae, George Benson, Nancy Wilson, Barbra Streisand, and Quincy Jones, who helped maneuver Lins's U.S. breakthrough in the early '80s.
On September 15, 2023 Resonance Records—the award-winning diamond of independent jazz labels—will release My Heart Speaks, the most extravagantly lush album of Lins's career. Performing rare gems from his catalog, the composer is backed by the 91-piece symphony of Tbilisi, capital of the Republic of Georgia. Kuno Schmid, the extraordinarily prolific Los Angeles-based composer and arranger, wrote the orchestral charts. One of Schmid's fans was his legendary predecessor, Johnny Mandel, who earned one of his five Grammys for an arrangement of Lins's "Velas," featured on Jones's album The Dude. Mandel called Schmid's work "so good that I'm jealous."
My Heart Speaks holds a feast of discoveries for Lins's American fans. It also boasts appearances by Randy Brecker, Dianne Reeves, Jane Monheit, and an exciting newcomer, Tawanda, winner of the Sarah Vaughan International Jazz Vocal Competition. The liner notes, containing extensive commentary by Lins, were written by James Gavin, the acclaimed biographer of George Michael, Peggy Lee, Chet Baker, and Lena Horne and a two-time winner of ASCAP's Deems Taylor-Virgil Thomson Award for excellence in music journalism.
Lins's reedy, impassioned voice is one of the iconic sounds of Brazilian pop, and in My Heart Speaks he gives intense performances of songs he hand-picked. The sumptuous ballad "Renata Maria," about a dreamlike goddess who appears on a beach and drives a man crazy, is one of Lins's two collaborations with a fellow Brazilian legend, songwriter Chico Buarque. "Corpos" (Bodies) dates from the darkest years of Brazil's military dictatorship, when political dissenters were disappearing. Lins wrote it with his foremost collaborator, Vitor Martins, one of Brazil's most profound lyric writers.
Jane Monheit, a frequent interpreter of Lins's songs and a gifted and evolving lyricist, wrote two of the English adaptations heard here. "The Heart Speaks" was first recorded instrumentally by trumpeter Terence Blanchard on his 1995 album of Lins's songs; Monheit's lyric is introduced here by five-time Grammy-winner Dianne Reeves. Monheit sings "Rio," a valentine to the city where Lins spends half the year (he also has a home in Lisbon). Tawanda performs "I'm Not Alone," an English version of Lins's classic "Anjo de Mim." Its lyricist, Will Jennings, has written two Oscar-winning No. 1 hits, "Up Where We Belong" and "My Heart Will Go On."
Lins's core band on this album spans several countries. Josh Nelson is a Los Angeles-based pianist whose work was called "lyrical, harmonically rich, and elegant" in DownBeat. Uruguayan guitarist Leo Amuedo has been a fixture of Lins's groups for over a decade. Cuban bassist Carlitos Del Puerto founded the Grammy-winning Latin band Irakere.
My Heart Speaks was a dream of Resonance founder George Klabin. It follows Night Kisses, a 2020 Resonance album of Lins tunes played by clarinetist Eddie Daniels and a string quartet.
From the time Klabin founded the label in 2008, Resonance has earned consistent acclaim both for its gold-standard issues of newly discovered material by such legends as Wes Montgomery, John Coltrane, Bill Evans, Freddie Hubbard, and Stan Getz, and for its new recordings by Claudio Roditi, Toninho Horta, Christian Howes, and others. Resonance's albums have so far earned two Grammys and four nominations.
Now comes a release that, for Klabin, may be the label's pinnacle. "In my opinion," he says, Lins "is as great a composer of Brazilian music as Tom Jobim. The journey of creation of this masterpiece will remain with me as the most spiritual and loving experience I have had in the field of music production."
Resonance Records is a multi-GRAMMY Award-winning label that prides itself in creating beautifully designed, informative packaging to accompany previously unreleased recordings by the jazz icons who grace Resonance's catalog including Bill Evans, Nat "King" Cole, Wes Montgomery, Sarah Vaughan and countless others. Headquartered in Beverly Hills, CA, Resonance Records is a division of Rising Jazz Stars, Inc. a California 501(c) (3) non-profit corporation created to discover the next jazz stars and advance the cause of jazz. Current Resonance Artists include Tawanda and Eddie Daniels. For more information, visit the label at www.ResonanceRecords.org.
Braithwaite & Katz Communications