Guitarist Dan Wilson Releases New Album "Things Eternal" | WATCH NEW VIDEO! Announces New Tour for 2023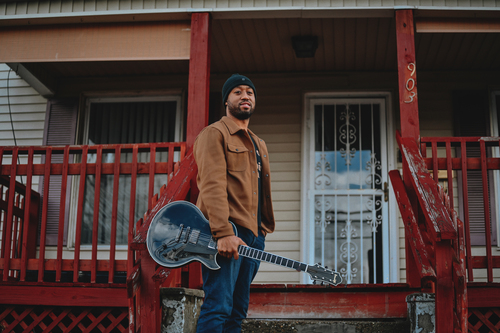 JAZZ GUITARIST DAN WILSON RELEASES NEW ALBUM
THINGS ETERNAL
AVAILABLE NOW VIA BROTHER MISTER PRODUCTIONS
CHRISTIAN MCBRIDE'S IMPRINT WITH MACK AVENUE MUSIC GROUP
May 19, 2023 — Akron, Ohio-based jazz guitarist Dan Wilson releases his new album, Things Eternal, today. The collection is Wilson's second album with Brother Mister Productions, his mentor Christian McBride's imprint under the Mack Avenue Music Group umbrella, and follows 2021's acclaimed Vessels of Wood and Earth. McBride also served as co-producer on the project. Following the album's release, Wilson and his trio will embark on an extensive run of North American dates performing in venues and at jazz festivals across the country. Things Eternal is available HERE.
Today, Wilson shares the official video for his stirring cover of Sting's "Let Your Soul Be Your Pilot." The new track follows an inspired cover of The Beatles classic, "Eleanor Rigby," which was released at the end of April.
Recently Christian McBride shared, "I'm so happy to have been able to work with Dan as co-producer on Things Eternal and even more proud to have it out on my imprint, Brother Mister." He continues, "I was lucky enough to be there with Dan when he recorded in Akron and it was such a fun experience that you can hear on the album. Dan continues to be the master of his instrument!"
The album kicks off with a vibrant cover of "Sticology" which Wilson chose specifically for this project as he feels it is a regional treasure that is deserving of a larger listen. He shares, "It contains everything that I like about music: a driving bass line, a singable melody and well structured harmony." Wilson continues, "I have great respect and admiration for Phillip Jones, the composer who wrote the song when he was just 17 years old. The song is considered a classic in my hometown in Northeast Ohio."
The track begins with a gently teasing voice message from legendary organist Joey DeFrancesco, whose sudden death in 2022 was mourned throughout the jazz community. Wilson's grandmother also makes a voicemail appearance later on the album. The guitarist's habit of saving messages means that these beloved figures continue to speak to him. This collage of sounds is only one of the techniques that Wilson uses to create some of the most exciting music in jazz today.
While the overarching theme of this album is loss, the vibe of the project is decidedly optimistic, reflecting on family – both chosen and blood – spirituality and history. "This album is centered around the shock of losing a lot of people that were central to my upbringing," Wilson says. "I've been seeing a grief counselor who draws on African religion and spirituality, and he suggested creating a shrine to memorialize some of the people that I've lost. In a way, that's what this album is, and it's been therapeutic."
The matchup of McBride and Wilson aligns well, as both are omnivorous musicians whose tastes range not only the full spectrum of jazz but influences from soul, pop, funk, R&B, rock and beyond. DeFrancesco and McBride undoubtedly recognized a similar spirit in Wilson. His wide-ranging tastes are reflected on the artfully curated repertoire for Things Eternal, which includes songs by The Beatles, Stevie Wonder and Sting alongside jazz classics by the likes of McCoy Tyner, Freddie Hubbard, Michael Brecker and Herbie Hancock, as well as hometown favorite Jones.
Photo Credit: Shane Wynn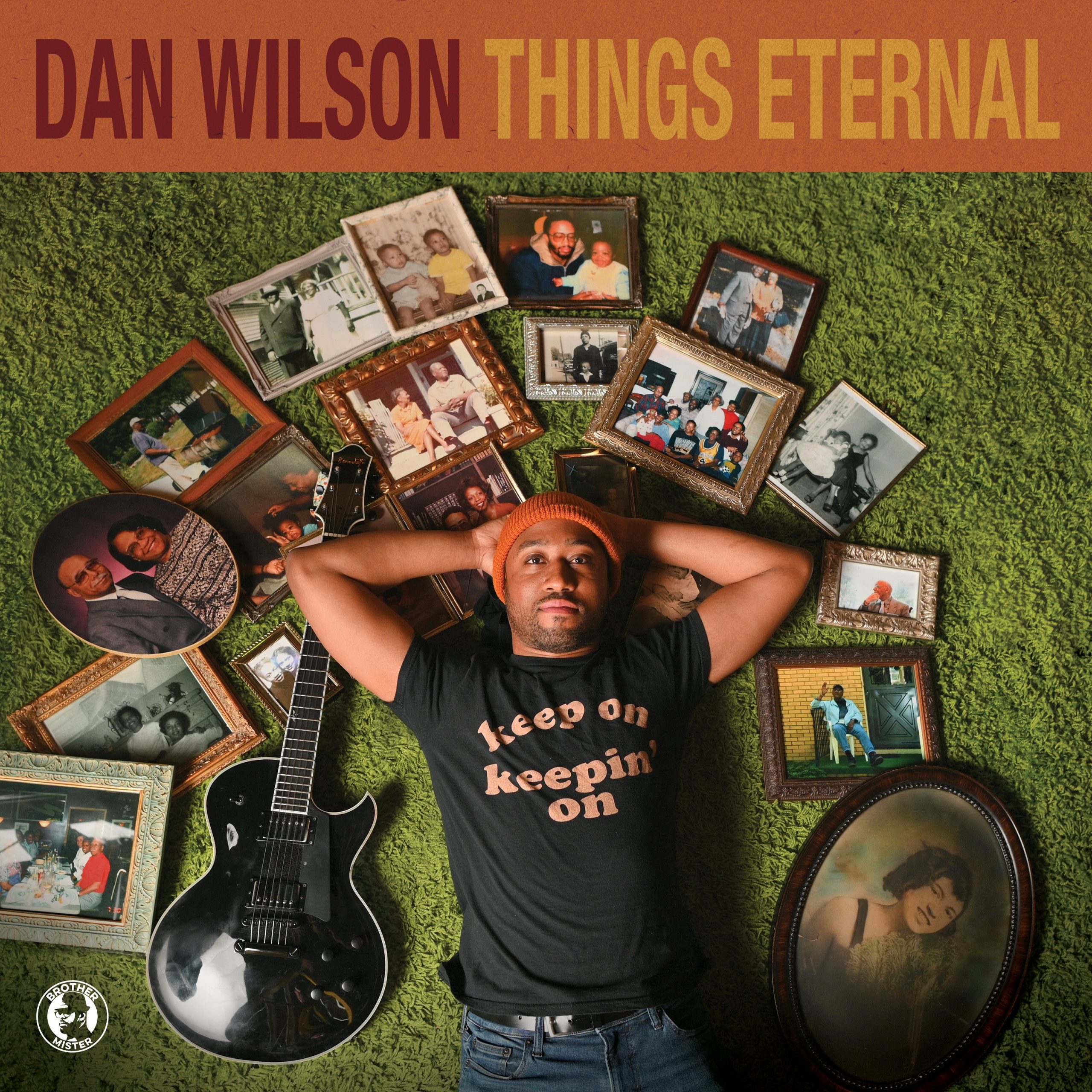 Tracklist
1) Sticology
2) Since A Hatchet Was A Hammer
3) Eleanor Rigby
4) For Tomorrow Bass Intro
5) For Tomorrow
6) Things Eternal
7) Bird Like
8) Smile Please
9) Tell Me A Bedtime Story
10) Pilgrimage Intro
11) Pilgrimage
12) Let Your Soul Be Your Pilot
Tour Dates
05/25-27 – Charleston, SC – Spoleto Jazz Festival
06/24 – Cleveland, OH – Stevie Wonder at Tri-C Jazz Festival w/Jennifer Hartwick
07/09-15 – New York City – Carnegie Hall NYO Jazz
07/30-08/04 – Stanford, CA – Stanford Jazz Festival
08/31-09/04 – Vail, CO – Vail Jazz Party
09/08/23 – Akron, OH – Rubber City Jazz Festival
10/08/23 – San Francisco, CA – SF Jazz
Follow Dan Wilson
Missing Piece Group