Singer Kyra Simone to Release New Single "Moments Like This" on April 28th, 2023 | LISTEN!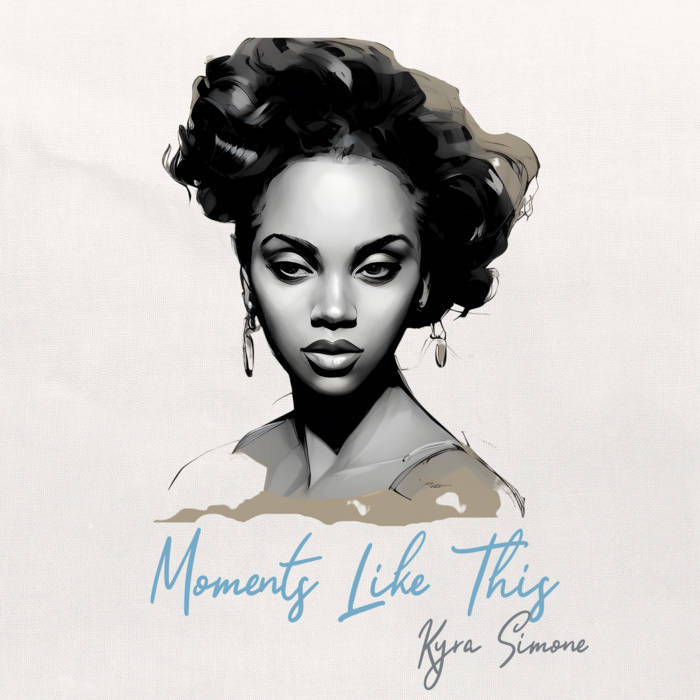 Singer Kyra Simone Releases New Single "Moments Like This"
"Moments Like This" by Kyra Simone is a beautiful and sentimental song that captures the essence of the precious moments we share with the people we love. The song is about cherishing the moments we have with those special people in our lives and creating lasting memories that we can look back on and treasure forever.
The lyrics of the song are both heartfelt and poignant, with Kyra Simone's emotive vocals delivering a message that is both powerful and uplifting. The song describes those times in our lives when we feel the most alive and connected to the people we care about, whether it's a moment shared with a romantic partner, a family member, or a close friend.
The melody of "Moments Like This" is a beautiful blend of piano, harmonies, and heartfelt words, creating a soothing and soulful sound that perfectly complements the lyrics. The song is a tribute to the power of love and the importance of creating memories that will last a lifetime.
Overall, "Moments Like This" is a heartwarming and inspiring song that reminds us to cherish the people and moments that make life worth living. It's a song that will resonate with anyone who has ever experienced the joy of being in love or the beauty of creating lasting memories with the people they care about.
The single, "Moments Like This" is available now on Bandcamp
https://kyrasimone.bandcamp.com/track/moments-like-this
and is available on all digital platforms April 28th 2023
BandCamp : https://kyrasimone.bandcamp.com/
Sound Cloud : https://soundcloud.com/kyra-simone
Spotify : https://open.spotify.com/artist/5rYwt3MikFo0hRt81GgSYS?si=krKmSZV3ShuoIxn_5_e4Vw
Apple : https://music.apple.com/gb/artist/kyra-simone/205695663
Instagram : https://www.instagram.com/msblackmonalisa
Facebook : https://www.facebook.com/msblackmonalisa
Twitter : @MsBlackMonaLisa
SnapChat : charmed_aqua
Website : https://kyrasimone.wixsite.com/official/home
YouTube : https://www.youtube.com/c/KyraSimoneofficial
Jay Ross Soulcravers