New Collection from Iconic Soul Music Duo Sam & Dave "Soul Man Explosion" to be Released on April 28th, 2023 | LISTEN!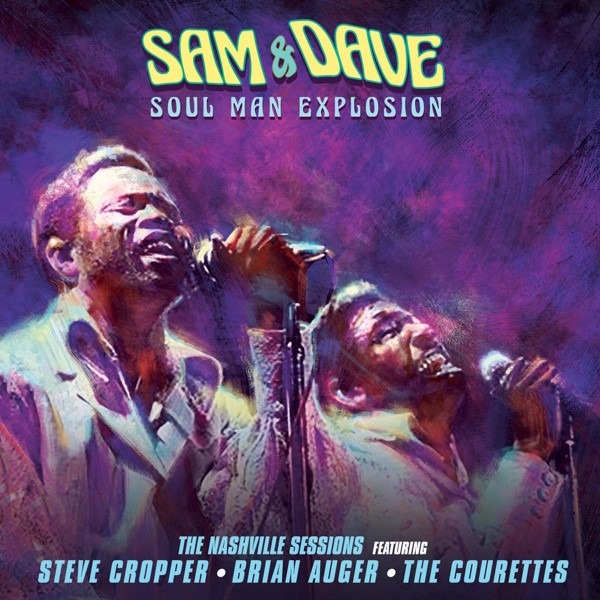 The Original Soul Duo SAM & DAVE Continue To Inspire Artists Across The Generations On A New Collection Of Revamped Classics!
Features guest appearances by Stax guitarist Steve Cropper, retro rock duo The Courettes, and legendary rock keyboardist Brian Auger!
Los Angeles, CA – Iconic soul music duo Sam Moore & Dave Prater released some of the most influential and acclaimed music of the '60s. From "Hold On, I'm Coming" to "I Thank You" to their signature hit "Soul Man," their songs not only put the great Stax label on the musical map but also inspired a generation of soul/pop crossover artists to rival the hit machine that was Motown.
Helping to ensure that future generations of music lovers will continue to discover the supremely rich and stylish music of Sam & Dave, a host of friends, both young and old, have come together on a special collection of revisited hits and cover tunes. Using as its basis the 1978 recording session Moore & Prater made in Nashville, Soul Man Explosion offers thrilling new mixes and new backing track recordings by original Stax guitarist Steve Cropper, internationally acclaimed retro rock enthusiasts The Courettes, and rock keyboardist extraordinaire Brian Auger!
For a taste of what's in store, look no further than the completely revamped version of "Hold On, I'm Coming" featuring The Courettes who kick off the their version with a fantastic, reverbed snare drum and a Jack White-esque guitar riff interpolating the song's well-known horn melody. The Courettes' version ends up not only elevating the genius of the original but also standing on its own artistic merit.
Starting April 28, Soul Man Explosion will be available on CD, digital and soon will be coming to vinyl! Order your copy today!
Order CD: https://cleorecs.com/store/shop/sam-dave-soul-man-explosion-cd/
Pre-order/pre-save the digital: https://orcd.co/samanddave_soulmanexplosion
TRACK LIST:
1. Soul Man feat. Steve Cropper
2. Hold On, I'm Comin' feat. The Courettes
3. I Thank You feat. Brian Auger
4. Gimme Some Lovin'
5. You Don't Know Like I Know
6. (What A) Wonderful World
7. Hold On, I'm Comin'
8. Soul Sister, Brown Sugar
9. Another Saturday Night
10. Said I Wasn't Gonna Tell Nobody
11. Can't You Find Another Way (Of Doing It)
12. Summertime
13. Soul Man feat. Steve Cropper (Instrumental)
Glass Onyon PR