Neo Soul Singer KEA to Release New Single "We Made It Thru" on March 31st, 2023 | LISTEN!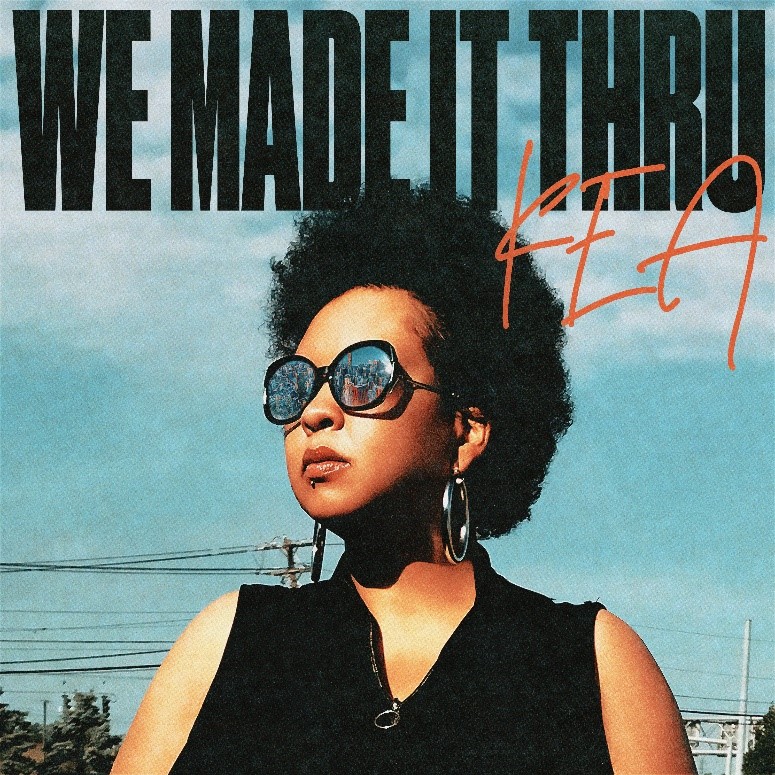 Neo soul singer-songwriter KEA delivers a triumphant message on new single
"We Made It Thru" drops March 31 after two performances during SXSW.
PITTSBURGH (9 March 2023): Empowerment and transformation are key themes that come up repeatedly in neo soul singer-songwriter KEA's poetic storytelling lyrics. While there are clear stylistic changes heard on her forthcoming single, the celebratory up-tempo "We Made It Thru," her message – and her brand – remains the same: anyone can conquer their circumstances and challenges with perseverance and a grateful heart. The new single that KEA wrote drops March 31, shortly after her two concert dates in Austin during SXSW.
The singles KEA previously released – from the smooth and soulful caress of her 2017 debut, "iLove You," written when her young daughter was battling a kidney disorder; to her defiant "Not My Friend," penned about a woman breaking free from an abusive relationship; to her powerful testimony in the wake of George Floyd's murder, "Holla If You Hear Me"; to last year's encouraging "Turn It Around," written to inspire persistence and summon the courage to overcome bad choices of the past – were all midtempo soul-jazz grooves. The triumphant "We Made It Thru" lifts the tempo to dance club intensity with inspirational gospel tones – rousing church organ and all – and thankful lyrics urging determination, tenacity and resilience.
"My goal was to make the song about a woman's need for healing and self-love. The reality is that we face unfortunate happenings every day and yet find a way to make it through. I purposely made it 'We Made It Thru' because I'm making music that we relate to 'together.' This isn't a KEA thing, but an 'our' thing and an 'us' thing," said the Pittsburgh-based KEA who recently lost her mother.
KEA is astute and keenly observant, which informs the lyrics that she wrote with contributions by Lem Springsteen. In addition to producing the track for Bread & Butter Productions, Butter is featured on keyboards, drums, drum programming, percussion and backing vocals. David Delhomme (keyboards, organ and lead synth) and Mark Bowers (guitar and bass) complete the lineup.
"'We Made It Thru' speaks of how everything has changed. We went from being principled to having zero filters. People say and post on social media whatever they want without giving any thought or care to how their words impact others or society. However, the 'good times keep us still and alive.' That verse in the single is meant to encourage us not to lose hope and find the joy that is there where there is pain. We are always ripping and running and cannot hear from God in a hurry or see/feel what's happening around or within us where most of the work needs to be done. I encourage stillness and to keep plugging away," said KEA who will take the stage twice during SXSW for performances at Flamingo Cantina on March 16 and Smokey Greek Cajun Bar & Grill on March 18.
Considering herself to be a philosopher at heart, KEA began by writing poetry, turning poems into songs. Growing up in a musical household instilled a love of music. She started singing, initially studying jazz vocals, the nuances of which remain in evidence in her recordings today. What KEA experienced growing up, as a young mother and as an adult is also present in the stories she tells in her songs. It makes her a unique and authentic communicator as an artist.
"What makes me relatable is my trials. Without any extensive music training or degrees, and no connections to industry powerbrokers or mainstream artists, who I do have a connection with is 'the people.' Your everyday person who works 12-hour shifts, struggling financially, single parents, low-income housing recipients, childhood trauma, suffering from low self-esteem, mental health problems, homelessness, and people in unhealthy relationships who are now learning boundaries and seeing their worth – you name it. Those are my people and I know how to reach them because I've been them."
For more information, please visit https://musicbykea.com.
Great Scott P.R.oductions