Afro-Colombian Sister Trio MUSAS Releases New Single "Fantasy" | WATCH NEW VIDEO!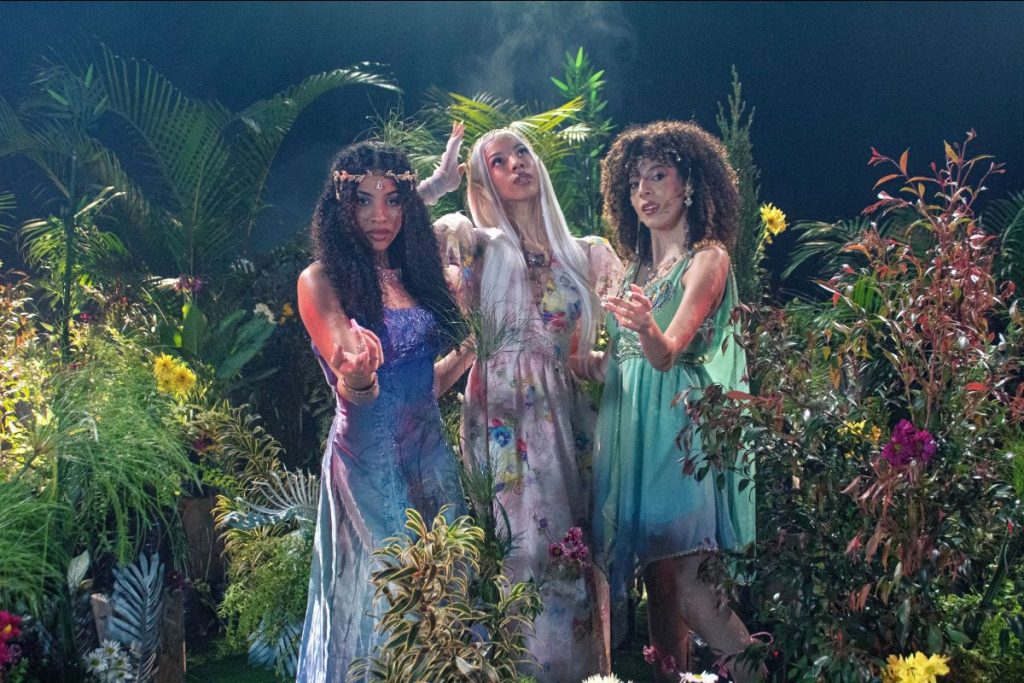 Brooklyn, Afro-Colombian Sister Trio MUSAS Stuns in 'Fantasy' Music Video
(New York, NY – March 9, 2023) – Girl group MUSAS presents their new single and music video, "Fantasy," following their recent release "Patience." Written and composed by members Fiorella, Keisha, and Fiona and produced by Vicky Casis and Marcus Machado, the tune carries instruments such as acoustic piano, Spanish guitar, synths, and percussion, along with the sister's melodic vocals and layered harmonies.
"Fantasy"'s intimate lyrics and soothing, airy vocals have a trance-like effect on the listener. The track alludes to the euphoric stages of love, where fire, passion, and bliss collide, and sparks fly. In keeping with the diverse background that characterizes MUSAS, "Fantasy" also includes some lyrics in Spanish.
The video starts with a lone circus performer stepping out into the limelight. It then pans to colorful visuals of a secret garden where our three fairy goddesses (MUSAS) cast love spells on the unsuspecting creatures of the forest. It also boasts an amazing cast of circus performers and fire breathers that help create the illusion of a dream-like state constantly shifting between fantasy and reality. "'Fantasy' was our most challenging video to shoot so far, but also the most rewarding," the group says. "We performed our stunts on the trapeze, aerial silks, and lyra and spearheaded the creative direction to embody fairy queens. It was like playing dress up."
About MUSAS
MUSAS is a Brooklyn, New York-based girl group of three Afro-Colombian sisters, Keisha, Fiona, and Fiorella. The sister band exemplifies a new and diverse generation of artists incorporating languages and culture into their lyrics. Their style is reminiscent of R&B girl bands from the 90s, with a fusion of Latin sounds influenced by their multicultural background. "We aim to create music that will break boundaries and inspire listeners worldwide."
Photo Credit: Fora Visual @foravisual
FOLLOW MUSAS
INSTAGRAM | TIKTOK | TWITTER | FB |
SPOTIFY | TIDAL | APPLE MUSIC | YOUTUBE | AUDIOMACK
Media and Repertoire