NEW VOICES! Up-and-Coming Singer Chenza Releases New Cover "Where Could I Go But To The Lord" | WATCH NEW VIDEO!
by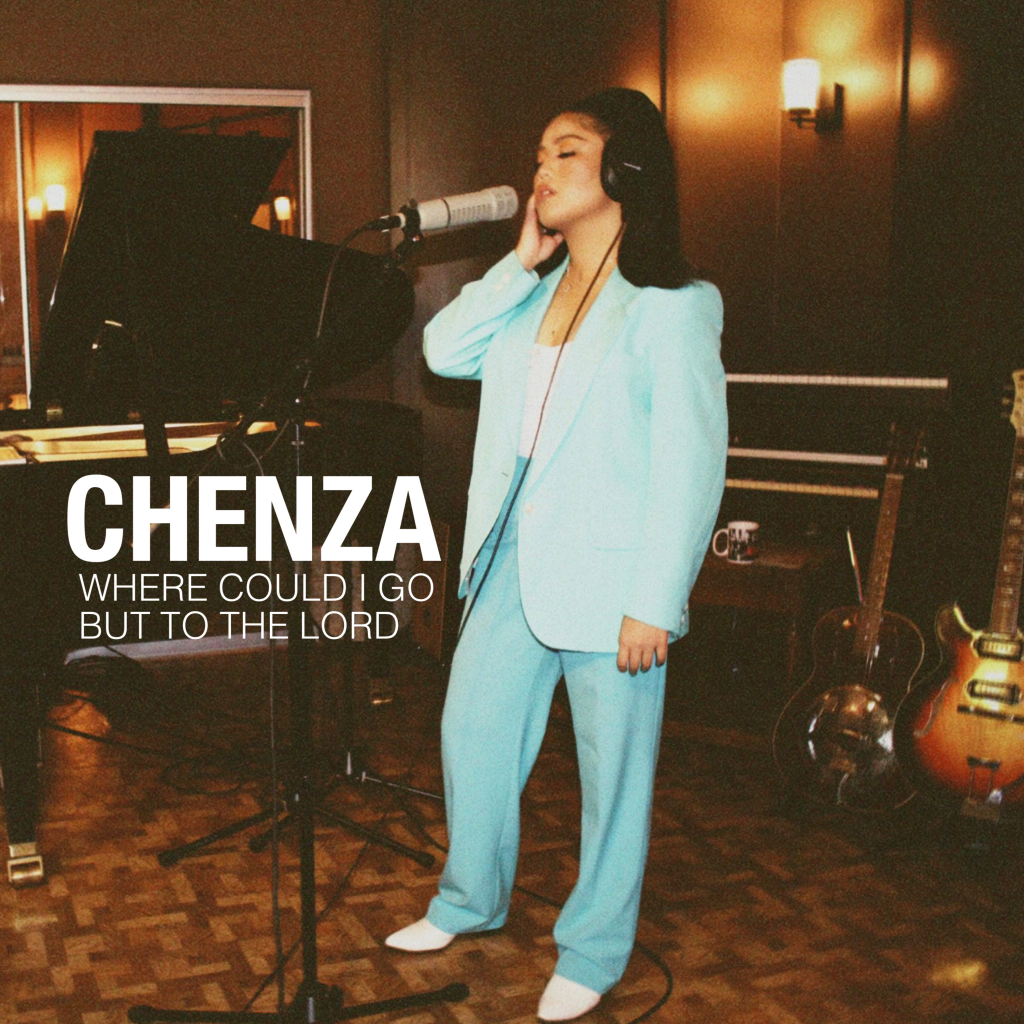 Chenza Honors Elvis Presley's Gospel Roots with "Where Could I Go But To The Lord."
The moment Chenza heard Elvis sing this for his 1968 Comeback Special, she fell in love with it. 54 years later, she made her own interpretation and recorded a gospel cover of "Where Could I Go But to the Lord," which she released on January 6th, two days before Elvis' birthday, available now on all digital platforms.
On Elvis' soon-to-be 22nd birthday, he set a milestone by being the first person to appear on the Ed Sullivan Show with a gospel number – namely, "Peace in the Valley". This momentous event happened on that very same day in 1957.
Chenza, an up-and-coming singer and songwriter who turns 22 this February, has joined forces with Herman Jackson – a renowned keyboardist well-known for his work on projects by Stevie Wonder. Joining Chenza for her new take on the old gospel hymn were guitarist Yohei Nakamura (Stevie Wonder), bassist Del Atkins (BTS, Dr. Dre, James Ingram), and Grammy-nominated drummer Omari Williams. Chenza's take on Elvis' "Where Could I Go But To The Lord" is a heartfelt and poignant tribute to the late singer and his gospel influences while also paying homage to June 27th—the same day Elvis recorded the song for his 1968 Comeback Special.
Chenza says: "I wanted to cover this particular song mainly because it made a strong impact on me the first time I heard it and I just felt immediately called to do it. It felt almost otherworldly.
The first person I thought of to play the piano on it was the legendary Herman Jackson, and I'm so blessed and honored to have him and his incredible musicians on these tracks. It just felt right to cover these songs with them and I realized that all that matters to me is that I enjoy my work. I believe Elvis valued that too, and I've been fortunate enough to hear stories from Wink Martindale who was a dear friend of Elvis since the beginning of his career. I found out how singing gospel was most fulfilling to Elvis and was his refuge, which made this cover much more meaningful and inspired me to do what was authentic to me."
Elvis Presley's gospel music is often overlooked in favour of his more popular rock 'n' roll hits, but Chenza was determined to bring the spiritual power of these songs to the spotlight. With her cover of "Where Could I Go But to the Lord," Chenza hoped to emphasize Elvis' love for gospel music and show how it has inspired generations of musicians. Despite not being included on Baz Luhrmann's biopic soundtrack, Chenza persevered and released her rendition for all to hear. Chenza has taken on a challenge that many artists would shy away from: revisiting the classics. With her love for classic sounds and Elvis' original arrangements, she hopes to bring back the sound of the 1960s. She is also bravely keeping her mix raw, ensuring that it stays true to its original form. By doing this, Chenza is pushing boundaries while still preserving the classics we all know and love.
About Chenza
Chenza Puno started her singing career at the age of 4 and is one of the offspring of the famous Filipino singer and soul music artist, Rico J. Puno. She has become a vocalist and songwriter in her own right, showcasing her talent to the world. Born in West Covina, California, the singer was raised in Manila, Philippines before eventually making her way back to Southern California. At the age of 12, she started to teach herself how to play the guitar and write music. Chenza quickly started making her own music and releasing it independently, as well as uploading covers of famous songs to her YouTube channel. Her vocal talents are evident in genres like blues, country, rock, pop and soul.
Visit Chenza's website: chenzamusic.com