R&B Singer Marcus Allen Release New Singles "Like No Other," "Slide" & "I Can" | LISTEN!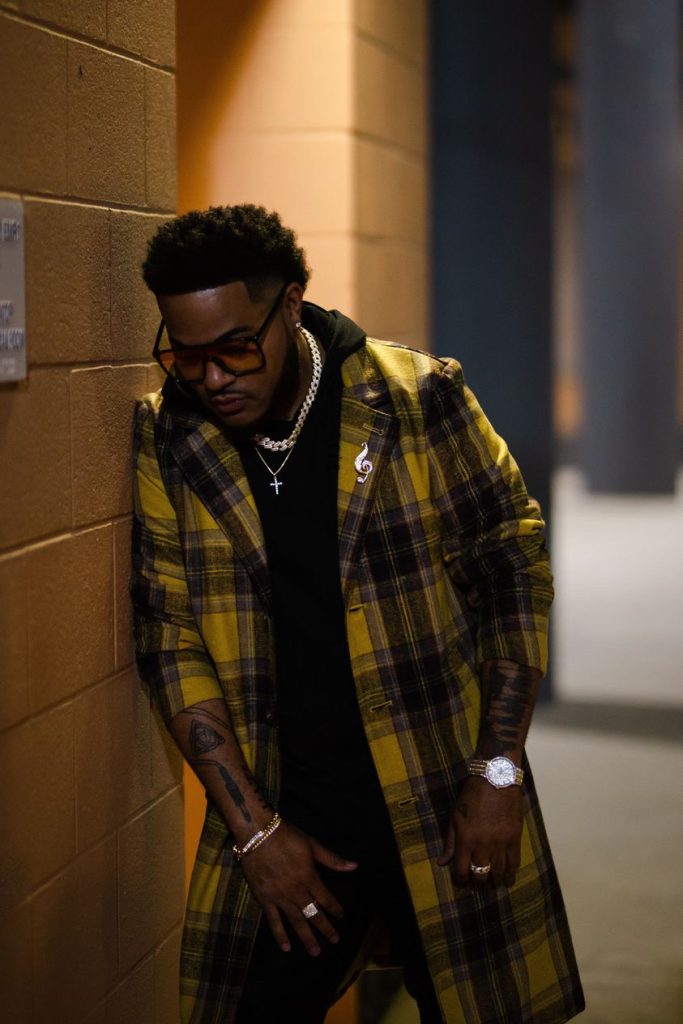 R&B Singer Marcus Allen Release Singles "Like No Other," "Slide" and "I Can"
20x Award Winner Marcus Allen began his singing career in his high school talent shows and was an instant sensation and marveled by all. It was there that he realized he had an extraordinary vocal gift. At 16 years old, Marcus Allen signed his first recording contract with UDown Records releasing his 1st CD "Never Again". His melodic sounds were an immediate hit with his audience. With that Marcus Allen released his 2nd, CD "Get to Know Me" 2018 It was released Worldwide through (MA Productions – Echo Vista/Koch Entertainment. 3rd CD Personal Invitation was released under JG Entertainment. Marcus' 4th Indie release – "All For You" through JG Entertainment was once again the distinctive and unmistakable sounds of Marcus Allen were simply – breathtaking.
Marcus Allen has not only shared the stage with several of the Industries top Artist but he has held his own song after song. He has performed with Artists such as Tank, Tyrese, Dru Hill, Raheem Devaughn, Angie Stone, Life Jennings, Trey Songz, Fantasia, Eric Benet, Ryan Leslie, Rick Ross, J. Cole, Dorrough, Lloyd, Bobby Valentino and many more. The release of his hot singles "No Lie"and Doin Your Thang landed him in Billboards most added R&B Song, You Know", "Bodi Work", "Half a Man" and his R&B Mixtape titled – COLD WORLD is confirmation that Marcus Allen will become the music icon of the future.
Marcus is excited to have been featured in The Grand Strand Nissan & Rick Hendrick National Chevy Commercial. Marcus also enjoyed doing Voice Overs for a National Sports commercials. Marcus singles "No Lie" and "Doin Your Thang" made waves on radio and in clubs. "You Know" and "Bodi Work" have charted #1 for 1 Month (6/1/2015 – 7/1/2015) each on Starfleet Music Top 50 Indie Urban/Hip Hop/Latin Charts. It also came in #1 – Top 50 Urban/Hip Hop Charts. It also reached #1 on 3 different charts. Marcus "Half A Man" single also charted (3x's) at #1 on Radio Wave Monitoring Chart, #15 Most Added, #10 Top 100 Rhythmic New Release.
Marcus took some time away from his music career during the pandemic but his passion for music kept pulling him back. In 2022, Marcus made his comeback by releasing singles like "Like No Other", "Slide" and "I Can" with each one having a different vibe, they have all been climbing the charts at an incredible rate. There is no stopping him now!
Social Media:
https://www.facebook.com/marcussallenn
https://instagram.com/marcusallenofficial

Jay Ross Soulcravers