Gospel Ensemble Penda Ray & God's Family Release New Single "Joyful Sensation" | WATCH NEW VIDEO!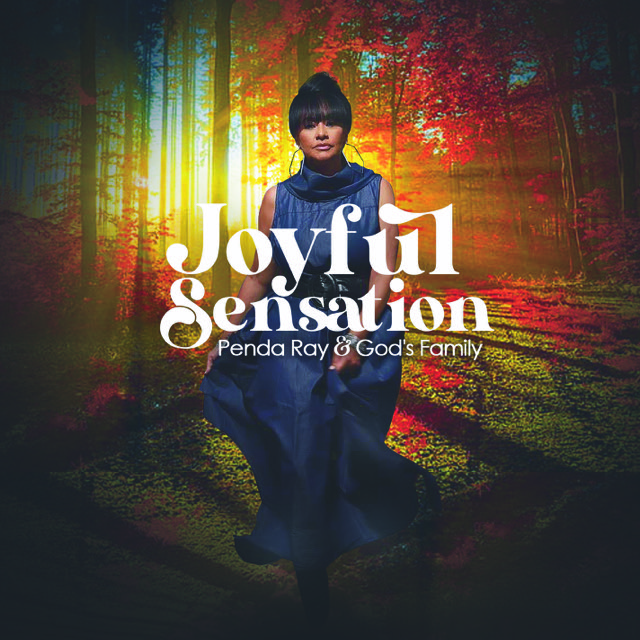 Penda Ray & God's Family Release New Single "Joyful Sensation"
As a little girl, Penda would sneak into the basement for hours to watch her dad listen to music on his headphones and dance around. While most kids were playing with toys, Penda was asking her mother for all the latest records so she could imitate her dad. Soon a DJ was born!
Originally hailing from NYC, Penda was in a military family so she had the pleasure of living all over the U.S. before her father retired in North Carolina. There, Penda began her career in radio as a on air Personality that spans from Hip-Hop to Smooth Jazz to Gospel, while earning a Bachelor of Science in Music Industry Studiies from Elizabeth City State University.
With over 20 years as a DJ/On-Air Personality, Penda is ready to transform the world with her own recordings, merging Classic Old School R&B and Hip- Hop tracks with the upliftment and encouragement of inspirational lyrics…her holistic goal is to be a living example of GOD's love and freedom for all!
How Joyful Sensation came about: "Joyful Sensation" emerged during the 5 o'clock Praise hour of Penda's Gospel Radio Show "Livin the Life of Love." This hour was a call to all the Listeners (Family) to get ready to Celebrate Life…The Journey of Life, being obedient passengers, allowing God to be the pilot on their flight. At the top of the hour, Penda beckoned the listening audience to "Get Up, Clap your hands, Come on, Come on, Come on…Get Up Clap your hands Rejoice, Rejoice Rejoice".
Sheez The Best Entertainment