Canadian Jazz Songstress Katie Ditschun Releases New EP "One Voice" | WATCH NEW VIDEO!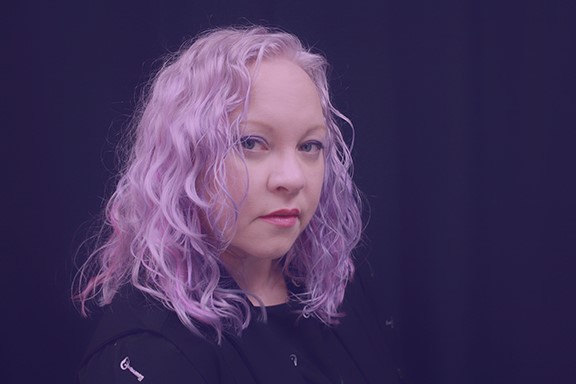 Canadian Jazz Songstress KATIE DITSCHUN Captures A Lonely Sense of Melancholy in Stunning "One Voice"
Song is the Title Track to the New 2022 EP, One Voice — Both Available Now
In the age of social media, we are theoretically more connected than we've ever been, but that connection can prove tenuous when there's bullying, anger, or unkind words, and Canadian jazz songstress Katie Ditschun captures the sadness around having one's voice drowned out in her new single, "One Voice" — available now.
"I feel disillusioned and dismayed about the ways people communicate these days — especially by what gets attention and engagement on social media," Ditschun shares. "My own efforts at reaching an audience online focus on encouraging people to be kind and seeing the good in life; on finding moments of joy and beauty…
"But positive messaging has trouble competing with all the indignation, accusation, and animosity that people apparently prefer to spread."
The song is the title track for the Alexandria, Ontario-based artist's newly released EP, One Voice. Accompanied by warm, full-bodied piano, nuanced drums, and heartbeat-like bass, Ditschun sings with a wholehearted melancholy of feeling small, or unheard, even as her voice glides, floats, shimmies, and soars.
One voice, one small voice, that's all we got
One voice, one solo voice, but it's not enough
To be heard over angry, angry words,
And hearts filled with fear, making it clear that
Your voice, a little voice, even when it cries,
Is one voice, just one voice trying to sing its song
The message, even though it's filled with sadness, is also one of hope and optimism. "I truly believe that the only thing that will change the world for the better is love," Ditschun says. "It is incredibly easy to react in anger or pass judgment on others, but the effort it takes to act out of love is ultimately always worth it. It is my hope that with my one voice I can spread that message further and louder with the songs on One Voice."
Ditschun is joined on the four-song EP by Mark Ferguson on piano, Tim Bedner on guitar, Normand Glaude on bass, and Scott Latham on drums. "These jazz masters are extraordinary storytellers," Ditschun reveals. "Each instrument gives life and adds color to the characters and events featured in these songs."
One Voice includes a French version of "One Voice" titled "Une Voix." The EP also includes a bilingual song called "Un Oiseau" that expresses a yearning to fly away and escape life's challenges. That sentiment is balanced by "The Moonflower," a song with a Latin groove, which confronts the fear many of us have of not measuring up.
"One Voice" and the EP One Voice are available now.
Eric Alper