Contemporary Jazz Guitarist Ray Obiedo to Release New Album "Latin Jazz Project, Vol. 2" on Sept. 24th, 2021 | LISTEN to New Single "Beatnik"!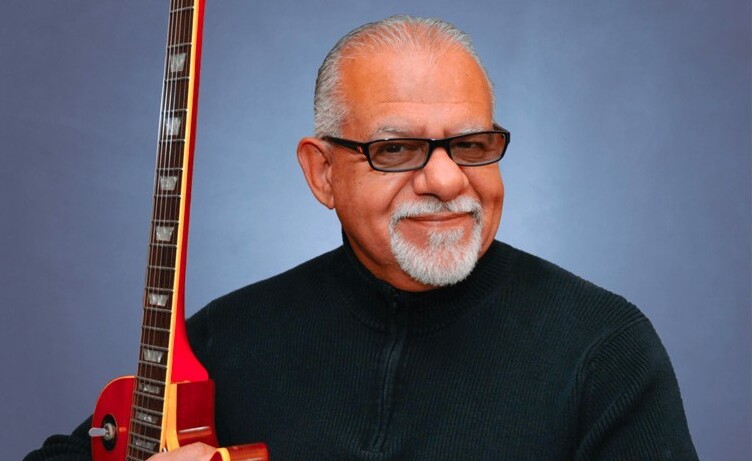 CONTEMPORARY JAZZ GUITARIST RAY OBIEDO RELEASES
LATIN JAZZ PROJECT, VOL. 2
Available September 24, 2021 on Rhythmus Records
LATIN JAZZ PROJECT, VOL 2, the newest album by guitarist and composer RAY OBIEDO, is a contemporary jazz project tinged with the rhythms and colors of Latin music. The album comprises seven compositions penned by Obiedo and one jazz standard by composer and arranger Gerald Wilson.
This is Obiedo's tenth release as a leader. His previous album, Carousel, was released in 2019 and received stellar reviews. Roots Music Report said, "If the wintertime blues gets you down, give a good listen to the positive, uplifting vibes of Carousel by groove master guitarist Ray Obiedo." LATIN JAZZ PROJECT, VOL 1 (2016) was very popular with Latin jazz fans. Latinjazznet.com said, "Each piece unfolds before the listener like a spacious landscape made in the Latin vernacular."
Although Obiedo's music is firmly rooted in Latin jazz, his compositions have a very modern edge, tinged with R&B and contemporary jazz colors. He eschews pyrotechnics in his guitar playing, instead displaying a fluid and elegant approach that he has honed over a career that spans more than four decades.
As with his other recordings, on LATIN JAZZ PROJECT, VOL 2, Obiedo surrounds himself with some of the top jazz musicians who excel in various Latin Jazz styles. Obiedo says, "I enjoy working with musicians who are fluent in various musical genres, who know the most current rhythms and grooves. When you collaborate with musicians of this caliber, it raises the bar and takes the music down unexpected pathways."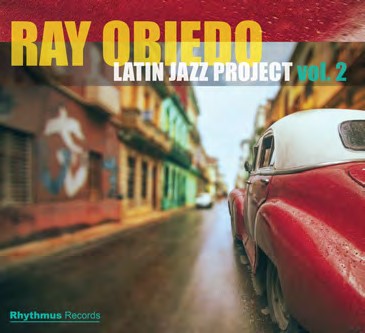 The 16 musicians who joined Obiedo on the project are a Who's Who of top Latin, jazz, and pop talent, including sax master BOB MINTZER of Yellowjackets fame and percussionist extraordinaire SHEILA E. Flutist NORBERT STACHEL has performed with everyone from Aerosmith, Tower of Power, and Clarence "Gatemouth" Brown to Don Cherry, Freddie Hubbard, and Roy Hargrove. Trumpeter MIKE OLMOS has appeared on dozens of CDs by a wide range of artists. Percussionist PETER MICHAEL ESCOVEDO (named after his father, Pete Escovedo), is an Emmy-nominated musical director and producer who is known not only as a percussionist, but also as a singer, songwriter, and television personality.
Several members of the band are also known for their association with Santana, including keyboardist DAVID K. MATHEWS, trombonist and arranger JEFF CRESSMAN, and percussionist KARL PERAZZO. DAVID GARIBALDI is the drummer for Tower of Power, and pianist PETER HORVATH has toured nationally and worldwide with a long line of world class artists, including jazz greats like Bobby Hutcherson, Joe Henderson, Ernie Watts, and many others. Rounding out the lineup are steel pan player PHIL HAWKINS, who works with Pete Escovedo, and vocalists LILAN KANE, SANDY CRESSMAN, and JENNY MELTZER. Brothers MARC VAN WAGENINGEN, who plays bass with Tower of Power, and the late drummer PAUL VAN WAGENINGEN also contribute to this project.
Some of the tracks on this disc were recorded before the pandemic lockdown and just needed some tweaking. Other tracks were recorded in different, safe venues, and still others were recorded online. Although Obiedo didn't perform live for many months, he was grateful for the time to work on this project.
Obiedo opens Volume 2 with "Still Life," a Cha Cha that he wrote for Pete Escovedo's orchestra. Obiedo is a close friend who has a long association with the Escovedo family. The tune features solos by Obiedo and Horvath. "Criss Cross" is an up tempo mambo with a fusion feel featuring hip solos by Mathews on the piano and Sheila E. on congas. "Beatnik" has a funky groove underlaid with a Cha Cha rhythm. The tune features solos by Obiedo and Mintzer. "Santa Lucia" is based on Soca rhythms. Soca is a Caribbean style of music that originated in Trinidad and Tobago. Steel drums add to the Caribbean flavor of the tune.
"Belafonte" is a lovely bossa that sounds like it came out of a Jobim playbook. "Uno Dos" is a funk tinged mambo with a Cuban flair that is thoroughly funkified by Garibaldi on the drums. "Viva Tirado" is the only tune on the album not composed by Obiedo. Written by Gerald Wilson, Obiedo liked a version of the tune recorded by the Latin/rock group El Chicano. Obiedo says the tune has a cool low-rider vibe. Volume 2 closes with "Big World," a composition in 6/8 time. It features Olmos on trumpet with Sheila E playing a conga solo on the vamp out.
rayobiedo.com/
Mouthpiece Music