Saxophonist Tony Exum Jr. Releases New Single "Don't Run From Love" feat. Vandell Andrew | LISTEN!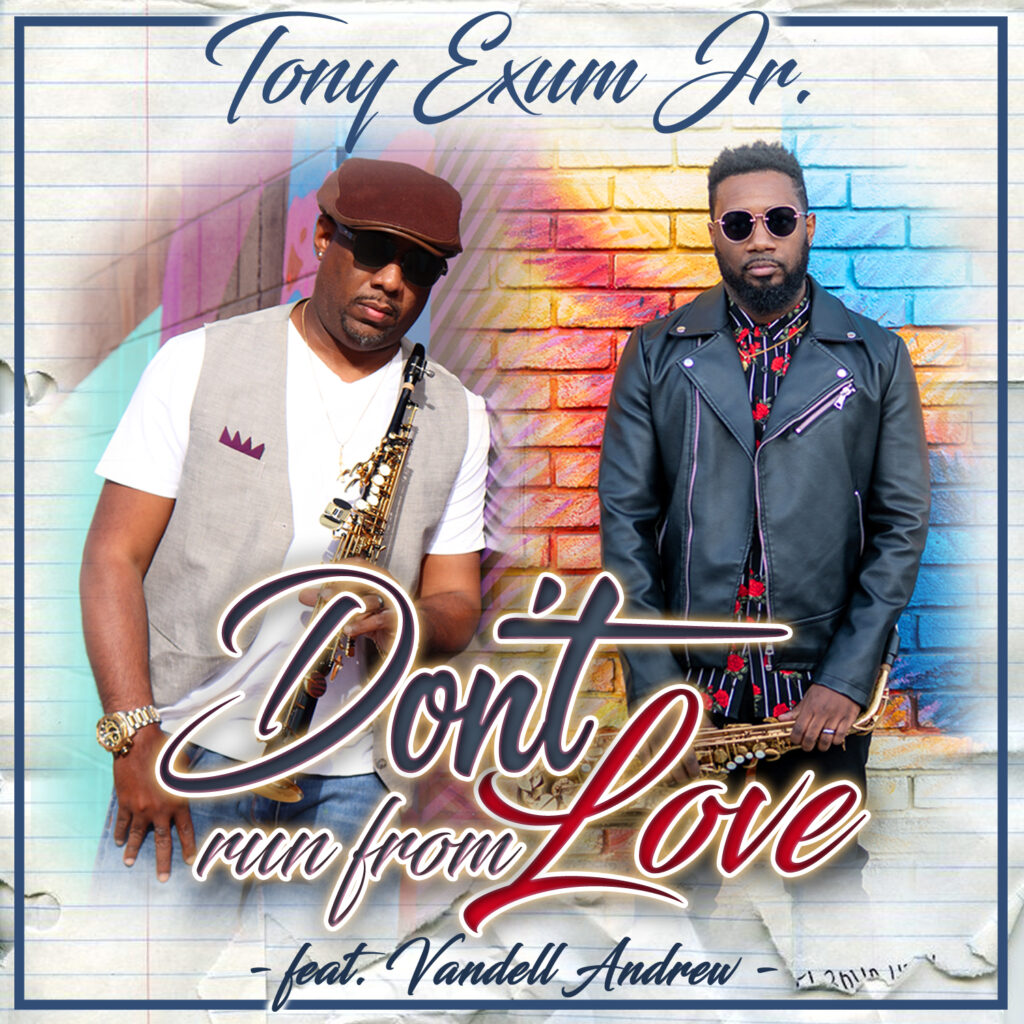 Tony Exum Jr. invites fellow saxophonist Vandell Andrew on his latest contemporary jazz jam, "Don't Run From Love"
When two saxophonists combine their soulful jazz talents in one studio settings, the results can be just as riveting as an engaging, powerful vocal duet. Though Tony Exum Jr. continues to get his musical feet wet as a recording artist, his passionate performances have been captured throughout several coast to coast jazz festivals and alongside Gerald Albright, Miki Howard and many others. Recently, Exum, Jr. adds Vandell Andrew to that growing musical family.
Following up with his breakthrough single, "My Name's Tony," Exum, Jr. and Andrew link up for a track off Exum, Jr.'s upcoming CD, Rhythm and Smooth, Vol. 1. "Don't Run from Love" completely focuses on the tenor and alto saxophone interchanges while creating their own adlib space. The soundtrack of synthesizer drops and percussion drips perfectly frame yet never overtake the sweet canvas created by Exum, Jr. and Andrew. While we wait for Rhythm and Smooth, Vol. 1, quiet storm radio formats should keep their ears peeled for "Don't Run from Love."
Peggy Oliver
The Urban Music Scene