Jazz Saxophonist Tony Exum, Jr. Releases New Single "My Name's Tony" | LISTEN!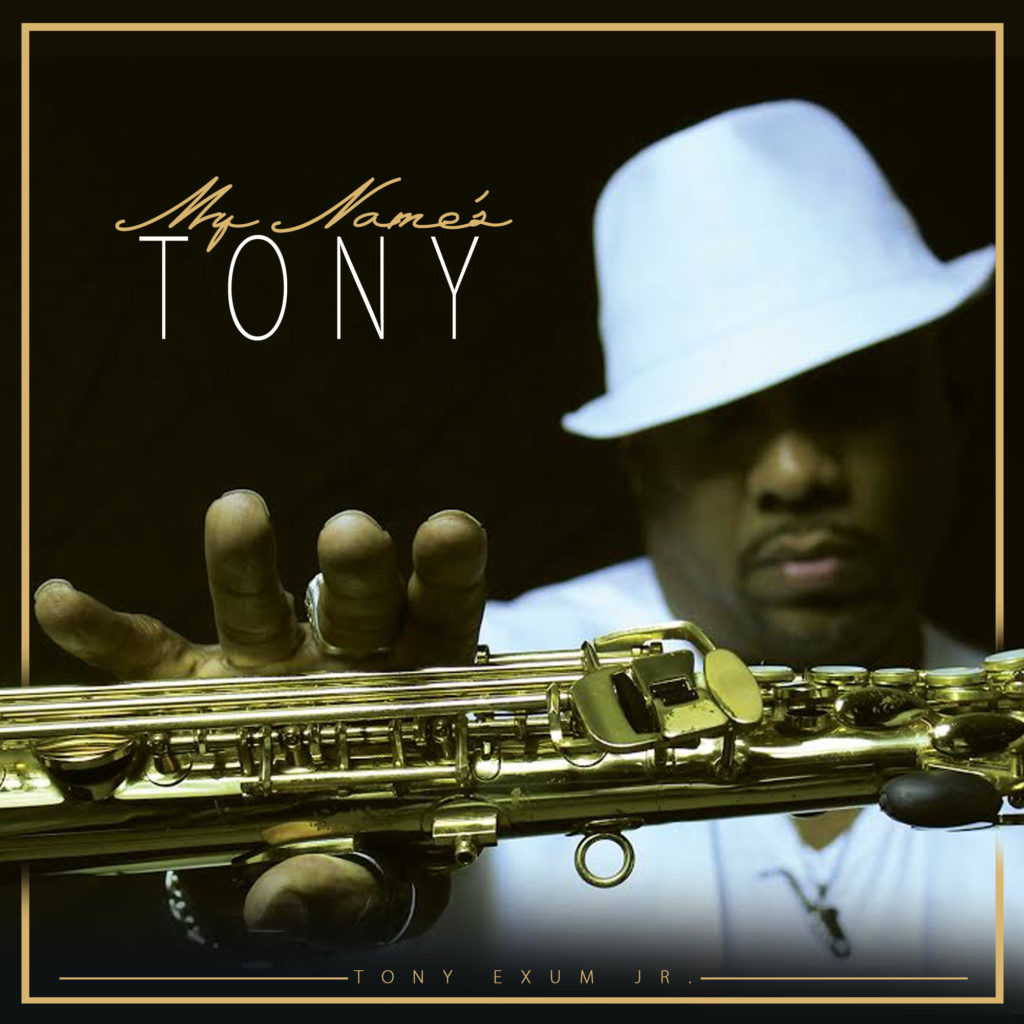 Contemporary Jazz artist Tony Exum, Jr. generates grooves galore on his latest single, "My Name's Tony"
Available NOW on Amazon!
There is smooth jazz and then there is smokin' jazz. Veteran saxophonist Tony Exum Jr. never holds back once he starts blowing, always staying cognizant of the grooves behind him. At least that is the case for Exum Jr.'s latest single, "My Name's Tony," decorated with fully fired up saxophone riffs, though he masters all the improvisation with the greatest of jazzy ease. For those more familiar with Exum Jr.'s body of work, R&B attitude resonates throughout his music and "My Name's Tony" stays true to form.
With an old school soundtrack courtesy of keyboardist Greg Manning, multi-instrumentalist/producer Joel Del Rosario and drummer Eric Valentine, "My Name Tony" undeniably engages the ears. The Colorado native has opened for The Temptations, WAR and Lenny Williams to name a few, but his critically praised debut in 2010, Finally!, finally unlocked the key to a national solo platform with appearances in several top jazz festivals. My Name's Tony is further proof that Exum, Jr. remains a wow factor since that day for the contemporary jazz market.
Check out Tony Exum, Jr.s' latest single "My Name Tony," which is now available on most digital outlets.
Peggy Oliver
The Urban Music Scene