Saxophonist Gianluca Gibbons Releases New Single "Shades of Me" on Dec. 1st, 2017 – WATCH NEW VIDEO!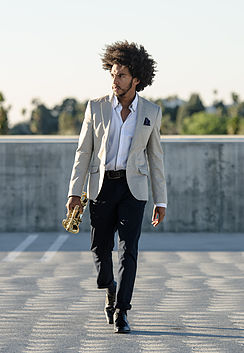 Gianluca Gibbons Announces Music Video Release for Breakout Single
"Shades of Me"
Now streaming on YouTube and Spotify, and for purchase on iTunes
Los Angeles, CA: Avant-guard saxophonist and composer, Gianluca Gibbons, releases the music video for his breakout single, "Shades of Me", that features world-renowned dancer and choreographer Keva Walker. Showcasing his edgy tone and passion driven melodies, Gibbons combines his love for music, poetry, art, dance and fashion, while elevating his artistry with this visual encapsulation of his story. The music video is available on YouTube, streaming on Spotify and available for purchase on all major platforms come December 1, 2017.
Emerging Bermudian recording artist Gianluca Gibbons pioneers his innovative sound, refined style, and his unique ability to capture pure passion through music. "This music video tells my story as an artist traveling through time. The dichotom y of sweeping floors to survive; to performing onstage to live; and all the creative magic that happens in-between. While I drive in silence my mind is like a dancer in an art gallery, causing all the melodies in my head to come to life," says Gibbons.
Having performed and lived around the world, from South Africa to Spain, to studying Jazz in Cuba, Gibbons has been able to draw from many cultures and experiences while developing his sound and style. In Los Angeles, he has graced the stages of Bootsy Bellows, House of Blues, The Viper Room, The Mint, Spaghettini Beverly Hills, and more. Gibbons has opened for highly acclaimed acts such as the legendary Wyclef Jean, Nico & Vinz, Natasha Bedingfield, The Madden Brothers, Wayne Wonder and more. He regularly creates and performs with his soul/pop band HEЯITAGE™ that will be releasing their new project in 2018.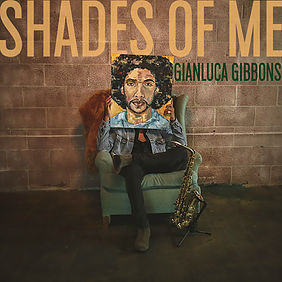 "Shades of Me" was produced and recorded by Gianluca Gibbons; the keyboard arrangement by Lawford Campbell; mixed and mastered by Christopher James; cinematographers Jon Hwang and Kaitlin Mae Palma; cover art painted by Jessica Roe (The Last Roe) and captured by Christina Zimmerman.
The progressive tones of "Shades of Me" will propel you into deep thought while the tune delicately embraces you with the calm of subtle intensity. The Avant-guard artist has transformed the way we experience saxophone, while draping it with a sonic blanket that will leave you longing for more. The vibrant movements of dancer Keva Walker evoke an emotional energy that projects her strength in vulnerability. "Shades of Me" will be continued with a part two of the project, in the form of a poetry book to be released in 2018.
Check out the video for "Shades of Me " on YouTube and learn about upcoming shows and releases at gianlucagibbons.com.
Shades of Me (music video): https://youtu.be/3mMpver8l9I
Website: http://www.gianlucagibbons.com/
Nuvour, Inc.