LISTEN TO NEW MUSIC! Tomi Jenkins of CAMEO Releases New Single "Automatic" | LISTEN!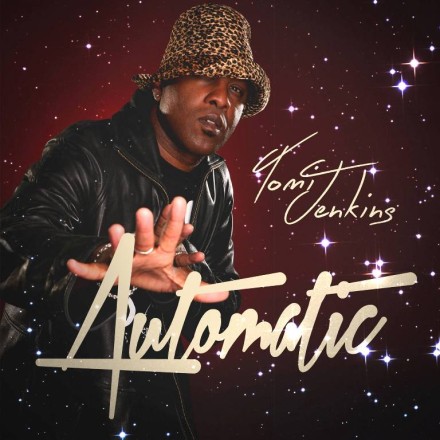 Tomi Jenkins, Co-Founder of Legendary Hit Funk/R&B Group Cameo, Drops Brand New Single "Automatic"!
Available NOW on CDBaby. LISTEN TO SINGLE BELOW!
Good News Funk-a-teers! Tomi Jenkins of Classic Hit Recording Funk Group CAMEO has released a brand new funk filled jam entitled "Automatic" – now available for purchase on CDBaby.com. Many of you caught Tomi with the rest of the band performing on stage at this years Soul Train Awards. Now comes this special surprise. With that being said, the sound of the Funk continues! Read what Mr. Jenkins had to say about the new release:
"As an original, co-founder of the million selling Funk band Cameo, I've had the great fortune and opportunity to express myself through my varied musical influences. From Funk, to Rock, Jazz and R&B, Cameo has explored and included all of these elements in our music. I've written or co-written some of our biggest number one, top ten hits, like Word Up, Candy, Flirt, Single Life, Back and Forth and others. In my solo work, I enjoy using my natural instincts as a vocalist and songwriter to reach outside the box and create music that isn't cookie cutter or part of the current trends. Cameo has always done that, and I endeavor to accomplish that in my solo work. That's what makes Automatic, featuring my brother and longtime Cameo member Charlie Singleton on the guitar solo and co-produced by my good friend, the very creative Lee Hurst, so special to me. It's funk, rock and in your face. And unlike anything else out there. I'm hopeful new fans, Cameo fans, and also those who've enjoyed my previous solo work will appreciate that. I really liked Uptown Funk by Bruno Mars. Keep that door open and let some more Funk in from one of the originators. Music, and the world, can use it." ~ Tomi Jenkins
Look out for Tomi's New EP in 2016 Y'all!
Connect with Tomi Jenkins:
Facebook: https://www.facebook.com/tomi.jenkins.7?fref=ts
Twitter: https://twitter.com/tmickal
The Urban Music Scene.com