Universal Music Enterprises Honors Billie Holiday with Release of 17 Vintage Albums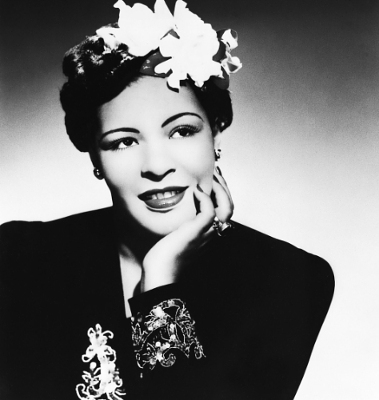 Celebrating A Century Of Lady Day
UMe honors Billie Holiday's 100th birthday with the digital release of 17 vintage albums
LOS ANGELES, April 7, 2015 /PRNewswire/ — Just in time for the 100th anniversary of the birth of Billie Holiday on April 7, 2015, Universal Music Enterprises honors the iconic artist with the simultaneous digital release of 17 classic Holiday albums.
These vintage titles–originally released on the Commodore, Decca, Clef, Verve and MGM labels–were recorded between 1939 and 1959, and represent a substantial portion of the seminal vocalist's storied two-and-a-half-decade body of recorded work, which ended with her death at the age of 44 on July 17, 1959.
The anniversary release encompasses 17 Holiday albums, with six being issued digitally for the first time including: Billie Holiday, The "Lady" Sings, The Blues Are Brewin', Lover Man, Velvet Mood, and Billie Holiday With Ray Ellis and His Orchestra (her final recording session). Other albums have been Mastered for iTunes (MFiT): Billie Holiday At Jazz At The Philharmonic, Stay With Me, Music For Torching, Lady Sings The Blues, Body And Soul, Songs For Distingué Lovers, All Or Nothing At All, Recital, Solitude, Ella Fitzgerald And Billie Holiday At Newport, and the posthumously released The Essential Billie Holiday: Carnegie Hall Concert Recorded Live.
Included on these albums are timeless Holiday classics, including "Strange Fruit," "God Bless the Child," "My Man" and "Lover Man," along with her distinctive readings of such jazz, blues and pop standards as "I'll Be Seeing You," "What Is This Thing Called Love," "He's Funny That Way," "It Had To Be You," "Stormy Weather" and "Prelude To A Kiss," as well as a pair of duets with Louis Armstrong. In addition to Armstrong, these recordings find Holiday collaborating with jazz greats Kenny Burrell, Benny Carter, Cozy Cole, Harry "Sweets" Edison, Wynton Kelly, Barney Kessel, Red Mitchell, Jimmy Rowles, Charlie Shavers and Ben Webster.
In a career that was marked by equal amounts of personal tragedy and musical triumph, Billie Holiday became a massively popular star, bridging racial and genre barriers at a time when such crossovers were rare. In the decades since, she has remained an immensely influential artist whose innovative, emotionally expressive vocal approach influenced multiple generations of singers.
After making her recording debut at age 18 with Benny Goodman's big band, Holiday made her first recordings under her own name in 1936. She began scoring mainstream hits, many of them self-written, almost immediately, recording on her own as well as working with such prominent bandleaders as Teddy Wilson, Count Basie, Artie Shaw and Paul Whiteman. Holiday remained popular with audiences for the rest of her life, despite her ongoing problems with drugs and alcohol, which contributed to her declining health and early death.
More than half a century after her passing, Billie Holiday's recordings continue to inspire listeners around the world. The classic albums gathered for this 100th-birthday celebration include much of Holiday's greatest and most enduring work, demonstrating why her music continues to speak so powerfully to new generations of fans.
Facebook.com/BillieHoliday
Pinterest.com/BillieHolidayHQ
Twitter: @BillieHolidayHQ
Tumblr: BillieHolidayOfDicial.tumblr
Instagram: @BillieHolidayOfficial
YouTube/BillieHolidayOfficial
Photo – http://photos.prnewswire.com/prnh/20150407/197064
SOURCE Universal Music Enterprises